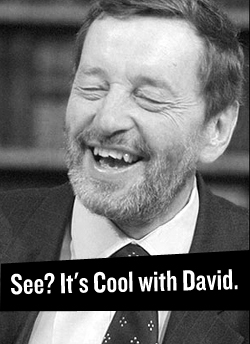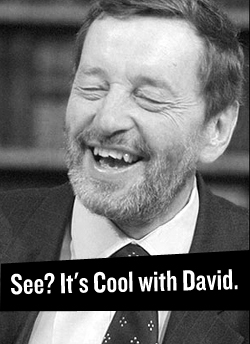 Who ever said squatting couldn't be luxurious?
A group in London known as the Belgravia Squatters today made the most of an open window to commandeer the former love nest of Britain's ex-Home Secretary David Blunkett. We bet he never saw it coming (sorry – couldn't resist).
"The group likes to rub shoulders with the rich and famous and has lived in a series of properties around central London including a former Sudanese embassy, a house a few doors down from Lady Thatcher, another close to the former wife of Roman Abramovich and a third near Nigella Lawson."
Would it be terribly unkind to suggest that it serves them bloody right for leaving such extravagant homes standing empty without even being careful enough to secure against such intrusion?
Mark Guard, a representative of the Belgravia Squatters (don't you just love that they have a representative?), said of the government-owned property in question today, "It's a disgrace that this house has been left empty for more than three years. They should be moving in nurses, firemen and teachers, not to mention the homeless."
We can't deny finding it rather satisfying that despite the prompt arrival of police to the £4m property, which has six bedrooms, two bathrooms, two kitchens, and comes complete with panic buttons, bullet-proof windows and CCTV, there was absolutely nothing they could do to evict the house's new occupants.