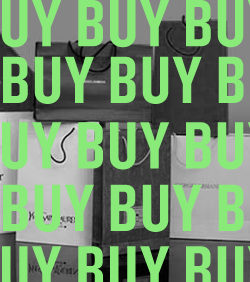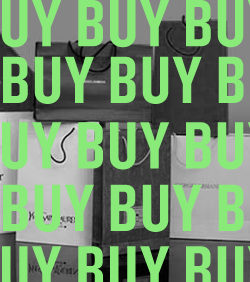 America wants to shop till it hurts.
There's something to be said for sitting in the cold wind to get front row tickets to your favorite concert show, but even we were quietly shocked when we perused the long queues on West 23rd and 6th ave last night as the mob dug in for those long awaited price discounts. Like you, we enjoy our bouts of shopping but what gives when you come across an excess of 500 people waiting in a bizarre long line to get their hands on trinkets. Let us explain it for you in one word- poverty.
This year we are poorer than ever (except for the investment banker community- yes you know who you are…) and in our collective desire to appear rich, or respectable to the rest of the nation we've all joined hands and gone shopping.
Let's check out some of the yummy bargains-
Wal-Mart Stores Inc., the world's largest retailer, drew crowds with $298 Hewlett-Packard laptop computers and other doorbuster specials that went on sale at 5 a.m. Best Buy Inc., the biggest electronics chain, had bigger early-morning crowds than last year, Chief Executive Officer
Brian Dunn
said. The lines in front of the stores were longer, and the company's Web site attracted more visitors, Dunn said.
Did they pack some muffins for that long wait? We think so. Continues the Bloomberg report-
Elzubier, 41, figured the 20-hour wait will save him as much as $1,000. He planned to buy a 42-inch
Samsung
flat-panel TV for $547.99, a Sony laptop computer for $399.99, a Compaq laptop for $179.99, software and accessories.
America – because elusive bargains are here to stay.