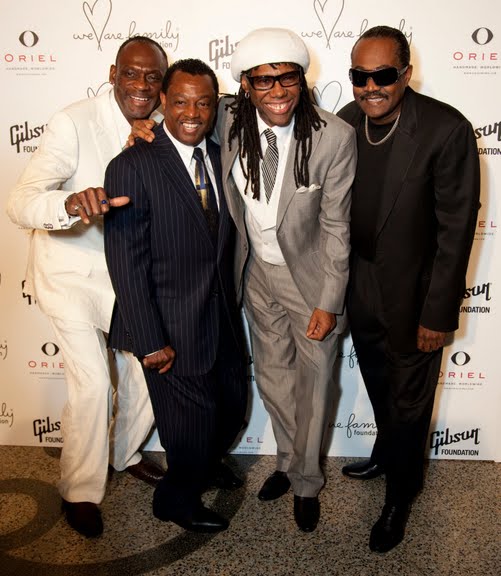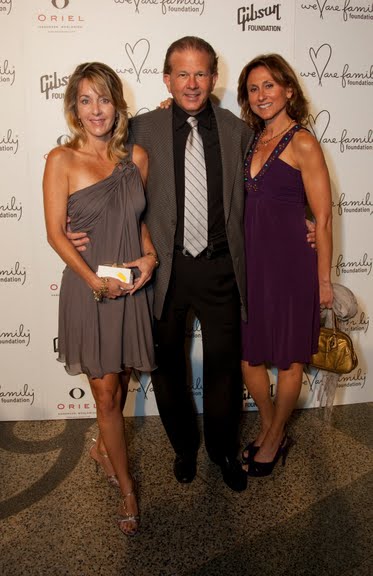 Orange fluorescent light was leaking out of the Hammerstein Ballroom last night for the We Are Family Foundation Gala.  The annual event was honoring Archbishop Desmond & Mrs. Leah Tutu, Susan & David Rockefeller Jr., Robert "Kool" Bell, and Google Earth.  Press, staff, and a few lucky others got the chance to welcome them as well as acclaimed songwriter, producer, musician, and founder Nile Rodgers. 
After September 11th, Nile Rodgers rerecorded his 1979 dance hit for Sister Sledge "We Are Family" to provide solace and inspiration to those affected by the attacks.  The song, which featured celebrities, police officers, firefighters, and fellow New Yorkers sparked the We Are Family Foundation and Mr. Rodgers was, deservingly, the man of the hour. 
Most guests entered the lobby area, answered a few questions, posed for a few photographs, and continued inside where drinks and hors d'œuvres were waiting atop the trays of swift and steady servers.  It didn't quite work out like that for Mr. Rodgers as every photographer wanted to feature him in his grey and white three-piece suit and matching hat.  Happy to entertain, he was all smiles in front of the glare and probably spent an hour with the press as everyone else felt the chandeliered room was more transitional.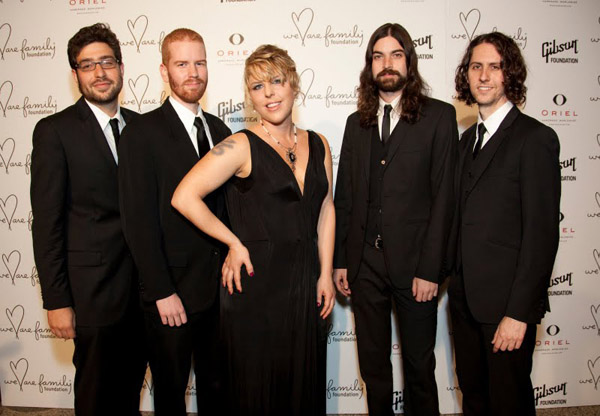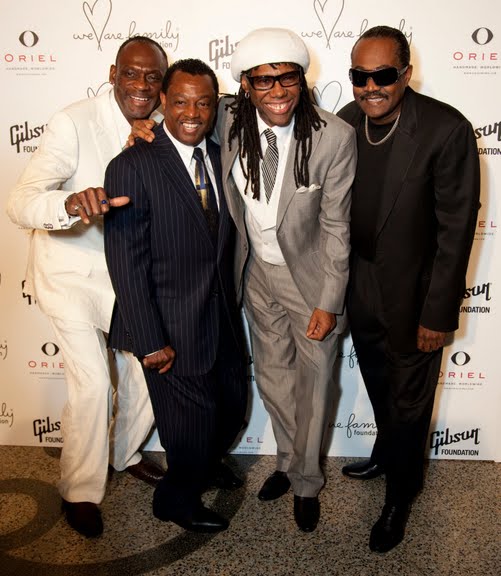 The hostess for the evening, Rosie Perez, caused quite the uproar as the photographers started grappling over vantage points for the famous actress/activist.  Rightfully so, she