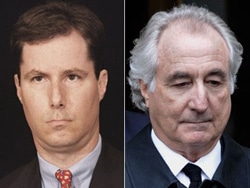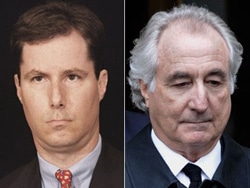 When the tears never stop running and the shame continues.
Here we go again with more ways to make you wonder how life could be bearable without the Madoff saga staring you straight in the face (trust us when rich people lose money you will always hear about it…).
This morning Reuters reports that the hunting season has indeed begun with the introduction of a lawsuit against Madoff principals – Peter Madoff, (Bernie's brother), his two sons – Andrew and Mark Madoff and Bernie's niece –Shana, to the tune of $198 million dollars.
The suit will argue as principals the Madoff clan should have known of Bernie's scheme (assuming that they didn't, a Christmas fairy tale that they plan to re run…) and as principals they failed to exercise discretion in their breach of negligence and breach of fiduciary duty.
Also on the TV menu will be the exact where abouts of 18 billion dollars still unaccounted for which exited Bernie's scheme just before the whole thing came crushing down. This of course has got everyone very anxious and excited most of all the Madoff clan who are playing mom and are getting a touch fidgety…
And you know when people start looking for their money they really start looking. Wow, looks like the fall TV schedule is going to be a juicy one after all…
As for the Madoff clan they may not be joining Bernie in the doghouse but it looks like they will be joining him in the poor house and the TV hall of shame.
When you need to hate people the Madoff clan are the perfect candidates…