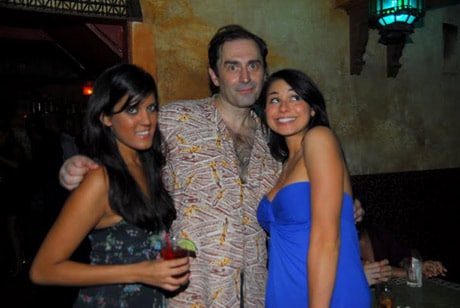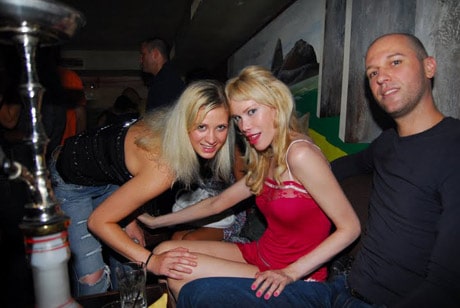 There was a time when Mondays were for recovering from the weekend , and Ave B between E 3rd and 4th were just corners for bums with needles hanging out of their arms. No dancing, no scene, no groups of fresh girls and shiny guys…That was before Le Souk, and sadly, was also the last 6 months as the LES hot spot was cooled down with a prompt closing and revocation of their liquor license. Something about, oh, serving under agers or was it about the lines for lines of coke? I heard both. Community boards rejoiced, their street silent again, though Le Souk is now having the last laugh.
This past Monday, on the hottest night yet of summer 09, there was no stopping the reclaiming of the space by patrons of the former Le Souk. Rumored to have 600 reservations for the night and many folks talking of their "40 plus friends" who were showing up; canapés were being passed, cocktails were flowing and hands were roaming. Posting up in the main room soon became an overheated mess in the most photogenic of glossy foreheads sort of way and the crowd wove its way into the adjoining rooms, stairwells, and basement level dance floor.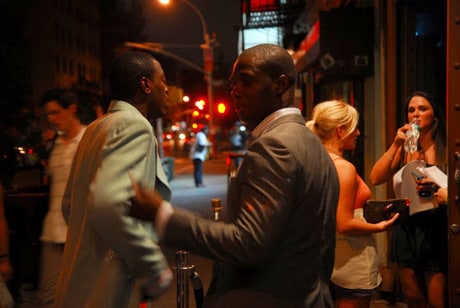 Early night sleaze had me wanting to shower again, though even if were all disgusting, no one could have seen. Dimly lit and mysterious sectioned off, the layout allows for the mingling or misbehaving you might want to get into. Hookahs clouded the air, especially in the tent room where a blonde with a smug mug stationed herself for the night. As the lower floor filled, shots were passed and everyone had something to say about the evening ranging from "I know the DJ," to "It's so good to be back" or "Come to my table doll… "
I made my way up the rose petal lined stairs only to have my thigh met by that of a puffy lipped pretty boy that informed me he used to dream of being Aladdin so I could ride his magic carpet. Jasmine I am not, the pick up attempt failed yet was used on the girls next to me as well, charming. But who could blame him? Hormones and happiness were flowing as everyone was genuinely excited to have their Le Souk open again.
"FINALLY!" seemed to be the sentiment for the smiling clientele, current and previous management, owners…and even those who said, "I just know the PR people, but I'm glad I came out!" Though the neighborhood will probably not be so wooed as they continued to fight this re-opening in community board meetings and on forums all over the internet. A quick search will give you the good, the bad, the honest and the embellished.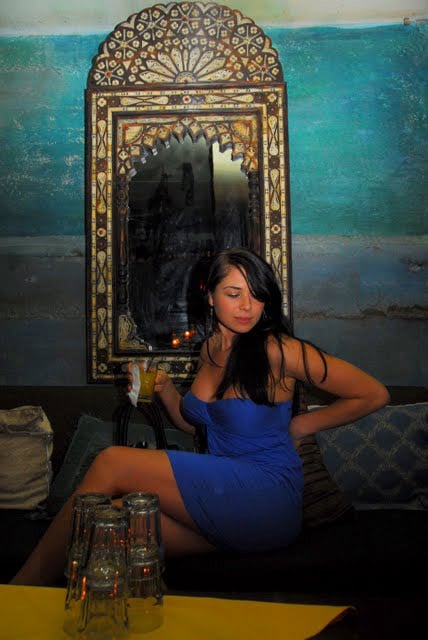 When asked about what was to be done about these complains, host Irvin Andrew quickly stated, "Fuck them! This neighborhood was shit before. Le Souk made this neighborhood!" He has total right to make such a claim. Location alone makes this the only real nightspot and dance venue that opened and did well in the surrounding streets. Talk of the re-opening was said to be more restaurant and less "night club, " but Le Souk turns on after the light of day dims.
If Monday nights continue to go the way things played out last night, there will be no stopping Le Souk from regaining its status… the best place to love if you're a regular… and the best place to love to hate if you live near by.