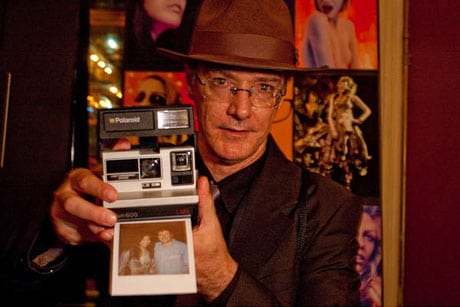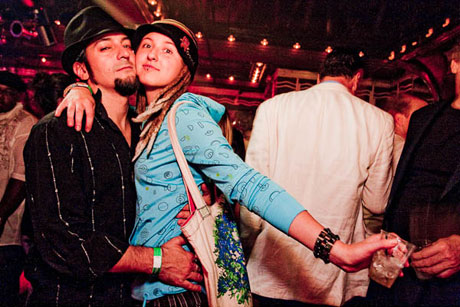 Webster Hall was just like I once remembered it; glittery disco ball, flashing lights, sideways glances and heart-pounding music blaring out of speakers. The crowd was familiar, with the occasional hipsters, the model-esque women clomping around in their platform heels and the guys who never fail to entertain me – the ones who always insist on wearing sunglasses indoors. Instead of grinding bodies against walls, there were row after row of artistic photos swooning to a fashion beat.
Surveying the swarm of people my eyes settled on a tall man wearing a fedora and holding a Polaroid camera to his chest. He turned out to be John McMullen, the event producer of the entire affair. Leading me into a more quiet room he took me on the journey of how this event came to be. The Art of Fashion began in 2004 when McMullen felt the need as a photographers' representative (McMullen Reps) to create a venue where emerging and/or already experienced photographers could showcase their work and get noticed.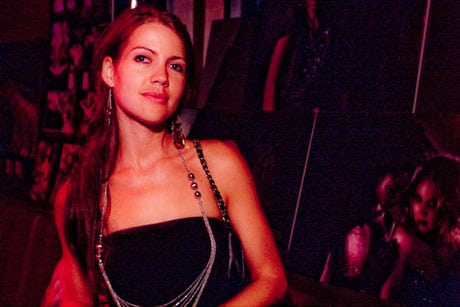 The main target was fashion buyers so the photographers could acquire jobs in the fashion industry. Since the time of this inspired brainstorm, McMullen, with his associate Herbert Fox (apparent cognoscenti of Studio 54 — and an avid event planner) began hosting parties all over New York City. Using the magic of the internet, McMullen found cutting edge photographers online – preferred over the typical commercial ones — and extended an olive branch to those who would grab a hold. This "little engine that could" event began by only hosting these parties as an after party to Fashion Week every February and September, but they did so well and reaped such a following that they began to host parties on a regular basis on a bi-monthly schedule.
McMullen declares, "Let's just put it this way — Fashion week goes all year round for us." While the photographers at the event that night were all newbie's to the event, McMullen was more than open to the idea that at the end of the night, he could be representing one if not many more photographers. As for the choice of the venue: Webster Hall, McMullen emphasizes how they struck a nice relationship with the club allowing them to rent out the venue for 3 hours at a time in order to hold this non-profit almost charity-like function.
Go to Scallywag's Photo Gallery.