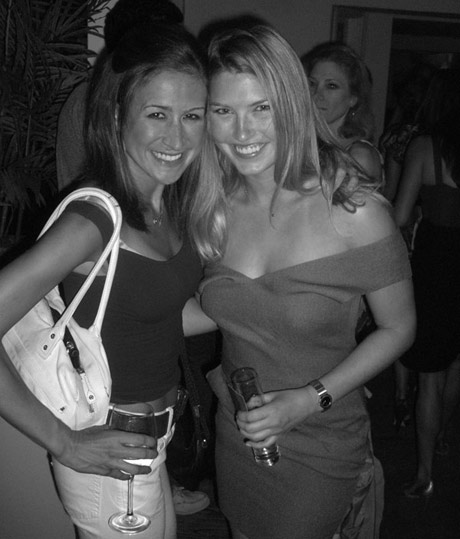 This past weekend Georgica was packed with the hottest 'almost famous models' thus far in this Hamptons season. They pranced around in the highest heels imaginable holding on to precious magic dust in their designer clutch purses. Oh how we have all missed real tans, exposed boobs and red, yellow and white linen pants.  Lovely ladies friskily danced with each other all night at this exclusive event hosted by Hamptons Undercover.
For moments at a time one would believe that they were almost in Saint Tropez at the voile rouge. But wait, there were no jet setters endlessly popping champagne and pouring over super models yet a refreshing young attractive crowd just off the 495. (can a Hampton's summer really exist without a healthy dollop of triple A jet setter? –apparently so…) They brought with them intense amounts of energy, fat wallets, and a let loose attitude to party all night long. Georgica was in my opinion a smashing good time and perfect way to start the weekend. New to the scene, Red Hot- Pr also brought their A game hot crowd, enhancing the entire place. Of course we were all still wondering why Emily Hunt's hand bag was so heavy (a spare bikini?) and we were amused to see stalwart Ricardo Garcia looking for those bikinis…
As brilliantly stated in a slurring manner by a randomly sweet girl I met, "This is my first time to a party in the Hamptons and I love it!!! Feel like I'm living life like the Mtv girls from 'The City'!!"
Ahh yes, what's not to love about innocent newcomers smitten with our beloved Manhattan summer playground. Cheers to you all and stay tuned until the next 'Hamptons Undercover' story is exposed. Let's hope Emily's hand bag lightens up…Love you guys!
More Photos on Page 2.