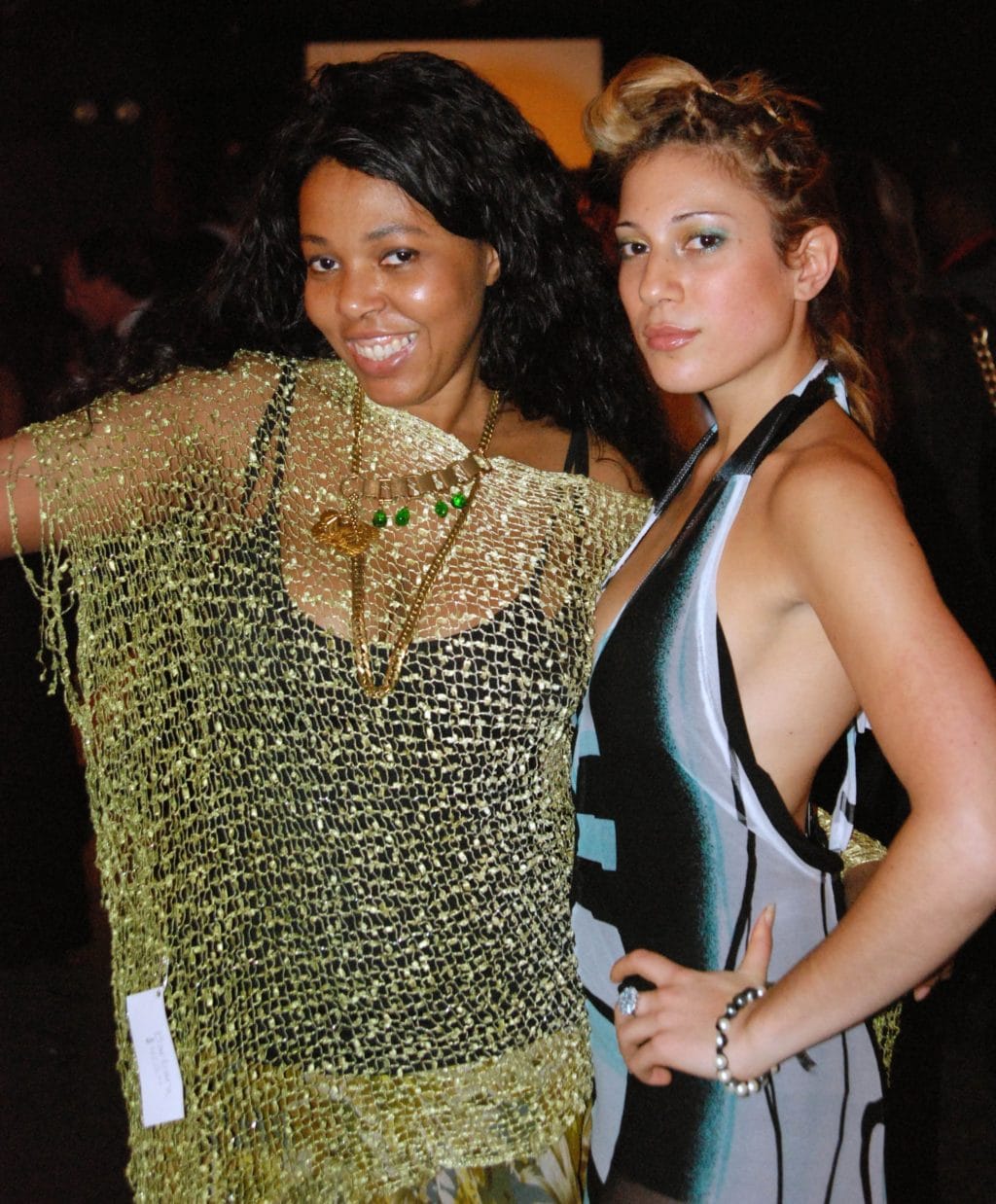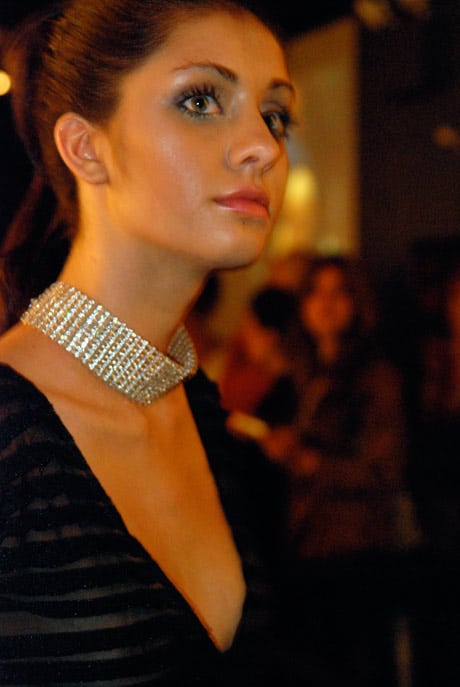 The starving artist is a character that appears often in romantic renditions of New York City life. In a city whose door is always revolving, where the young and novel are soon shunted aside as old and stale, it is no wonder that artists all over the world approach "The City," as if there were no other, with trepidation.  Social Exposure, a monthly event series launched in April of this year by adept networker and entrepreneurial producer Sally Golan, gives burgeoning talent a chance at survival.  But only a chance.  No guarantees are made and none are asked for.  Golan provides the spotlight and the rest, as it were, is up to God.
The Gallery Bar on Orchard Street is perfectly situated for Golan's social experiment.  The East Village and its environs are decidedly up-and-coming, exuding both progress and decay in a deliciously dichotomous streetscape.  The night was rainy, and I was steadily walking to the Bar without an umbrella.  I negotiated large, murky puddles littered with unfiltered cigarettes; hundreds of lights reflected off the luxury high rise to my left, and the tobacco appeared to burn again with newfound vigor.  I stood outside the bar for a moment, listening to a jilted lover in head-to-toe flannel and hi-tops expound on the injustice of love in New York.  Typical.  I hurriedly found my way inside and was greeted with bongs and surfboards—not so typical.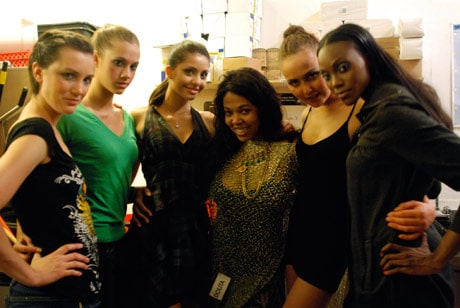 Golan chose an evasive venue that evening.  At once a dimly lit New York lounge at the back and the prime location for a Californian "love in" at the front, Gallery Bar prides itself on being the perfect setting for the versatile artist. Colorful artwork by Stephanie Hardy, a Midwest transplant of only two months, littered the walls.  Music from DJ Ebar, defined as "lusty deep, youthful and hypnotizing," sent ripples through the bong-shaped vodka bottles behind the bar. A silent screen was posed on the exposed brick wall directly opposite, in expectation of Alex Merkin's feature film debut. Representatives from Grand Army Entertainment, one of the top Indie film companies in New York, milled about, undoubtedly on the lookout for raw talent in the fray. The vestige of a "runway" was visible under the stumbling feet of more than a few young women who apparently had one too many hits from the BONG vodka, the edgy alcohol sponsor of the evening. DOLITA Paris was to present her New York-inspired collection later on, though I had small hope that such a crowd could be wrestled into orderly submission.
Indeed, as the lights dimmed and Alex Merkin took to the microphone, there was no indication that the crowd was ready to quiet down. As he and Golan surveyed the scene from atop a black leather sofa, encountering the standard technical problems one would expect, I wondered if anyone present remembered why they were there, or what they had come for.  As I braced myself for the screening and behind the scenes footage that would eventually come, new drink in hand courtesy of DJ Brodii, I was rudely knocked into by what could only be described as a tee totaling tornado of a girl.  My drink flew everywhere and her vacant eyes surveyed the scene in affected defiance.  She soon wobbled away, and I regretted not having asked for her business card.