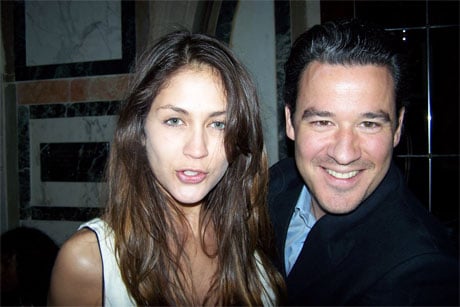 Apparently according to Michael James eponymous club or is culture promoter of the newly founded not yet to be opened to the public at large (unless you are glam or Rosario Dawson) 'The Gates,' the time has arrived to raise the bar in the glam and privileged sweepstakes we call upscale socializing. That said, we decided to head out Sunday night and see for ourselves what the buzz was about…
From the outside one can discern a couple of glitterati taking in another cigarette as the prized doorman and his keepers look on in plush indifference. By the time the doorman (we suspect film maker, actor, model or social dilettante at large) lets you in you are in for a very pleasant surprise. Wafting inside one comes across what once must have been a hacienda for the dandy set in the roaring 20's with veneered oak bar tops, art deco chandeliers one after the other (like the way an airport runway lights up) and a bevy of hired beauties in black cocktail dresses one after the other straddling the periphery of your newest social agenda.
We've come for the private after party (just the way Michael James tells me he likes them) for the White tie affair for the Bamboozle after party, but in reality what we've really ended up coming to is what we suspect is going to be the newest installment of nightlife divinity. Charmed, and probably a little beguiled we take a double take as we observe table after table decked with Belvedere vodka bottles, silver bins, sparkling glasses and the slender people who are in the business of being attached to such accoutrements.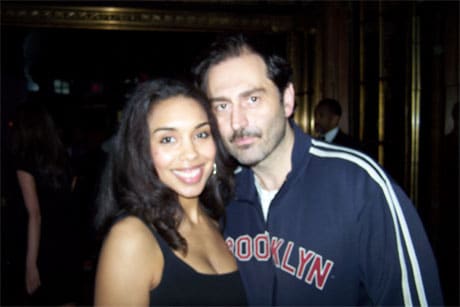 Being in the business of taking photos and a memorandum of a certain sect of society we are suddenly surprised when the tables are turned around and at least three different camera crews start flicking and flipping their gadgets at us. It seems we are all now affected by grandness…
Steered to some plush love chairs (the cozy kind of course) we sit down and tend to the mind boggling agenda of memorizing names of CEO's (do they still exist?), models (they just never go away) writers, publicists, performers, slackers, ingénues, and the high heel specimens who'd like to be all of the above or were at one stage all of the above before they realized being glamorous can be a little too much work. The audacity…
Sitting there one feels immediately at home and this is where this author is a little confused as it is the custom of most nightclubs to be aloof and holier than thou. By now we've had various drinks bought for us and the company of certain scallywags who have endeared us with their silliness and scandal.
"See that girl over there?"
Yes my eyes roll over what appears to be some Polish super model dangling to some martini and disco beat…
"We used to date each other…"
Scallywag- "In that event isn't this a smidgen uncomfortable for you?'
'Not at all,' invites the dilettante, 'she's the one who introduced me to my current girlfriend.'
I look on in constrained bemusement at the slinky vixen clutching his elbow.
Scallywag- "Any chance your ex can make any introductions for me…?'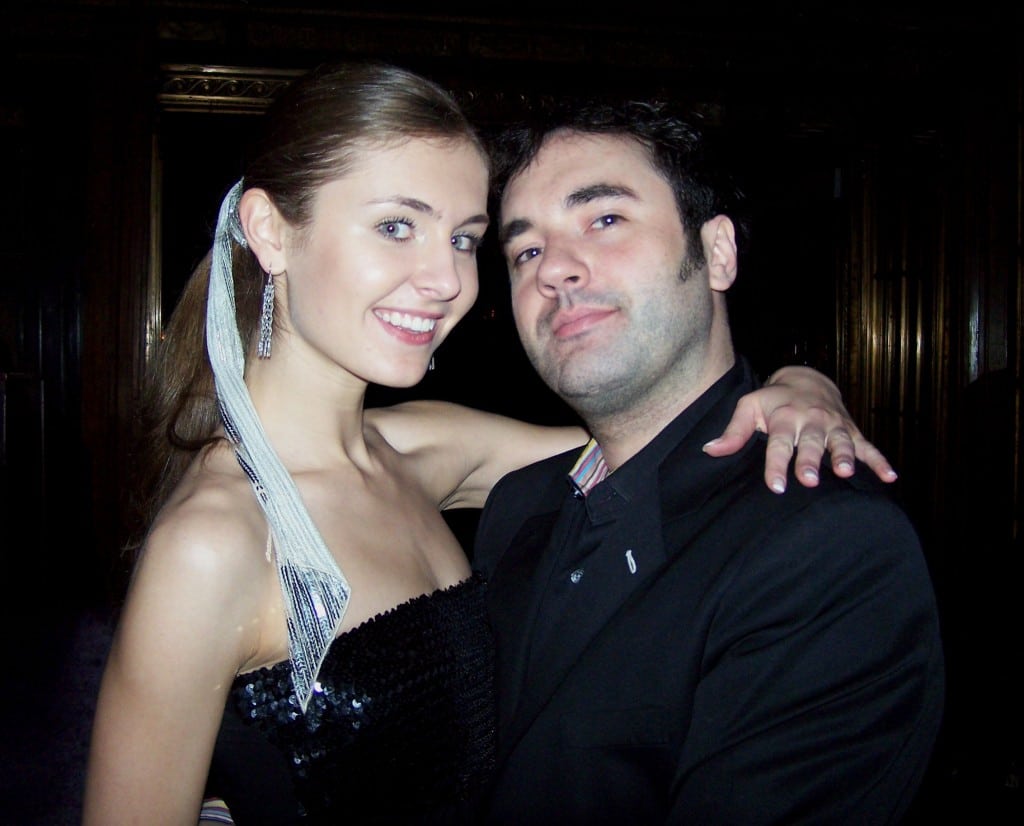 At this moment Michael James now finds me and does what most accomplished hosts of the celebrated world are born to do- assuage your ego and make sure that you are the center of the room and introduced to that part of the room if only you had the courage to do it yourself.
Resigned that I only do best only in vaudeville scenarios and foreign airports (that's another article) I proceed to listen as Michael James begins to seduce me with his kindred banter, grand idea of hospitality and how what ultimately he's out to do is bring in the type of clientele that already know each other , discard the piranha world of promoters and to affect a type of sensibility one used to find in the city before bottle service and twitter to the next party found one hostage to overexposed innuendo.
"Officially were not open. I mean this is not even a soft opening.'
"So this is the pre- pre launch?"
"Well we're only open to private events for the time being."
"Then you go public?"
"Public? I'm afraid not…Strictly by invite. But you will be able to pass by the early evening at some future date for a meal."
By this stage the room is starting to get a little brisker and Michael now proceeds to stand (like us before him) in front of the next camera before I finally look at my notebook's tequila stains, my new friends, and the CEO in the corner who is doing his best to restrain the cadence of the grin on his face.

If only I could remember his name…