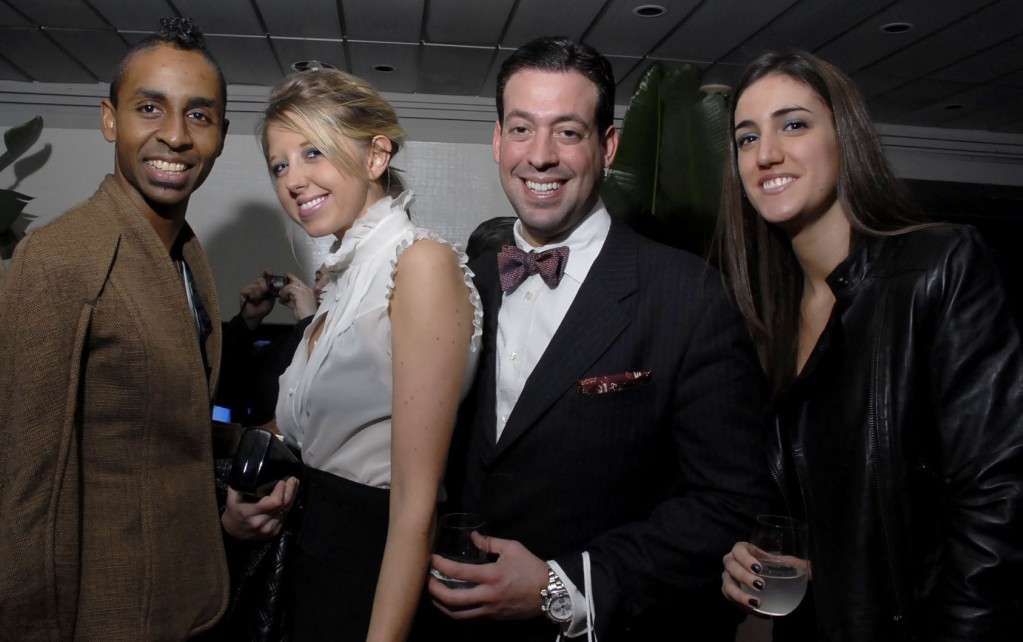 There's an adage that goes something like this; 'You know you are at a celebrity party when the mini burgers being passed around are eaten whole except for the buns themselves.' In so many ways Mickey Boardman's PAPER Magazine hosting off Sony's new launch product the Sony Vaio was similar. No one could dare turning up without appearing nonchalant, extremely charmed, remarkably interesting and in obvious display of a new tan, wonderful diet that has taken results or the whiff of a new uptown scent called 'Didn't you know…?' Of course that didn't stop the glitterati from downtown who were as equally excited as us…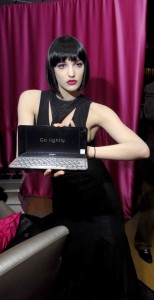 With the onset of fashion week upon us, SONY has decided to take the initiative to join in the fun by promoting its nifty little product the Vaio lifestyle series. A treat of a computer no bigger than any discrete woman's handbag (think half the size of a bottle of fine champagne), it was the reason that brought uptown and downtown  together this past Wednesday night.
With dj Benjamin Cho playing melodic upbeat and tempting us to shake it, the crowd worked the room, took in the white cosmos the white wine, the cigarillo like sushi rolls and yes those umpteenth mini burgers. Imagine an afternoon at the Hamptons,  fast cars roaming up and down, tv conscious smiles and the madams and mademoiselles that frequent such casual fare and you come close to appreciating the mood here. Of course one would have to swap the million dollar houses for the million dollar looking mannequins (all hired dancers) who I had been told had been rehearsing for a week to evoke stoic, robotic gestures as you drank rudely in front of them. Anyone for a sofa bed to soak all the glam from?
As the Robert Palmer 'Addicted to love (Vaio)' mannequins maintained their sojourn, we continued to cruise the room, bumping into the type of talent that one has time to meet at adulterous steam rooms or better still a hacienda in St.Barts (I know what's someone with the perfect cheekbone and bank account to do…?)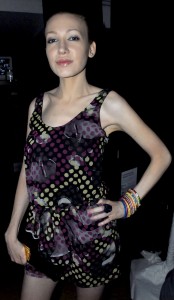 Perfectly tanned Kritistian Laliberte was there with his fiancé (a stage prop we wonder?) the divine Devorah Rose, as well as Village Voice's Michael Musto who surprised me by hiding in the corner completely  disaffected by the crowd antics. We even saw designer Richie Rich drop by and at that stage the alarm bell in my head asked how the uptown set would take this all?
We were also pleased to run into Carly Cushnie (last time I saw her she was dancing aplomb on a sofa bed at the Delano's Le Baron during Art Basil). There as one of the 5 up and coming designers who Sony had chosen to champion on the peripheries of their window display. We delighted in her presence and the slinky black dress that she was wearing and of course promoting a few windows upstairs away.
Of course there were other notables there, but we think after the 5th white cosmo one fabulous person begins to look like the other, although some of them had a better tan than you probably had in your whole lifetime…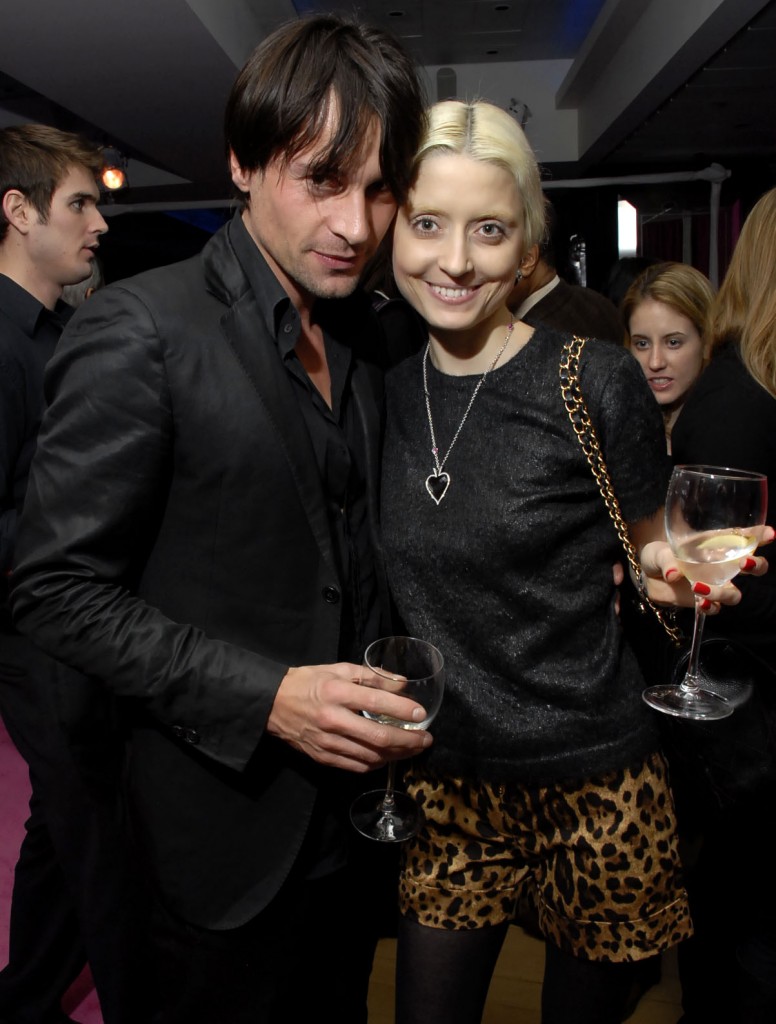 Let's see how 5th avenues and Madison does this spring as the girls strut their stuff with their new deep pocketed sized Vaios and handbags half the size of a preferred Champagne bottle…