To my left lips are being sealed, tongues and accents explored. To my right the melodious duo of Mandy and Mandy pumping the air with soulful disco and an entourage flummoxed and deliciously exasperated. Then again this is what keeps bringing us back to the Tribeca Grand, and this time it's Neal Sperling whose bringing his collection back to NY and Urban Outfitters.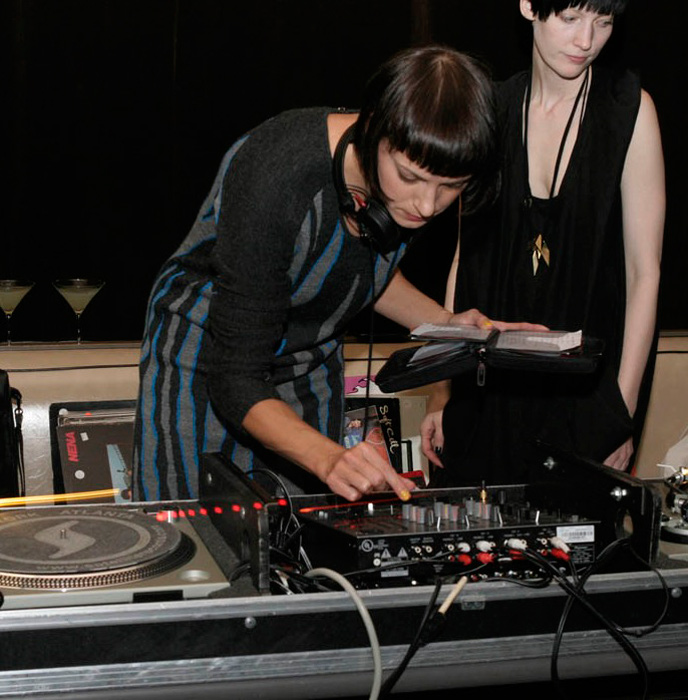 We've been here for a little watching the usual suspects, vixens, mod squad head into our hacienda. With youthful joie de vivre they are here to lend their looks, cash flow and admiration to the lively Neal Sperling, developer of what I have been told 'tissue-weight knits and sophisticated silhouettes with subtle details.'
Maybe so, but the mod crowd in front of me has got other ideas.
By now the uber hipster indie band 'Amazing Babies' have grabbed center stage and are strumming it up, the lead singer a concoction of glam façade, hipster nuance and that moustache it really works, and wait until you hear the lyrics and your pumping fists….
We finally head out, as always enamored with Tribeca's Yadira Martinez, the glitzy crowd, the wrangle of skin tight stockings, ruby lipsticks, young men holding hipster verve, beards and moustaches and the quote of the evening;
"the façade of knowledge is worth more than actual knowledge…."
We wonder.