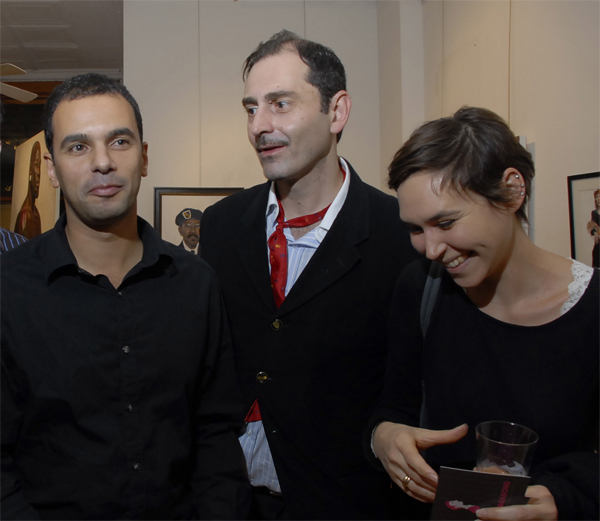 This past Thursday we set into motion the affectations that come with being scallywags and erudite, but ever so delightful misfits, celebrates, 'glamoronts,' and whatever else rhymes with vagabonds.
In homage to our love for a certain Mr. Serge Strosberg, whose work and charm we celebrated with a gracious Miss Lisa Singer, 'Hint Water,' 'Flipper World entertainment' promotions and the bon vivant Vincent Boitier of 'L'Orange Bleue' and other unmentionable long list of guests and performers (yes we even had belly dancers) and even a certain prince from Italy I heard.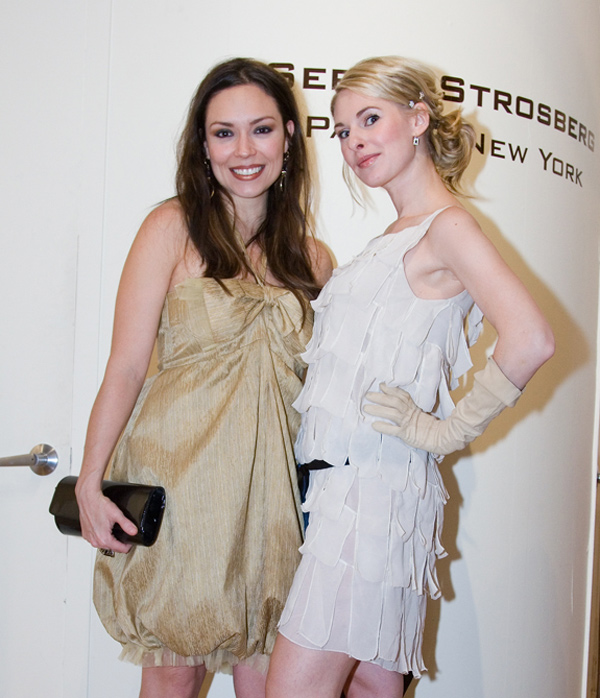 The festivities compelled all and sundry to a wondrous evening, where we confessed our sins and passion in front and behind the bathroom door, the bartenders (a lovely set of young English interns courtesy of Miss Singer), the film crews, the cigarette windows, the divine self portrait of Serge Strosberg's 'The Womanizer' which ominously hovered over my head all evening long and the ardent and flamboyant (yes we danced too close to the paintings) dj Terence and the outside raindrops that baptized us.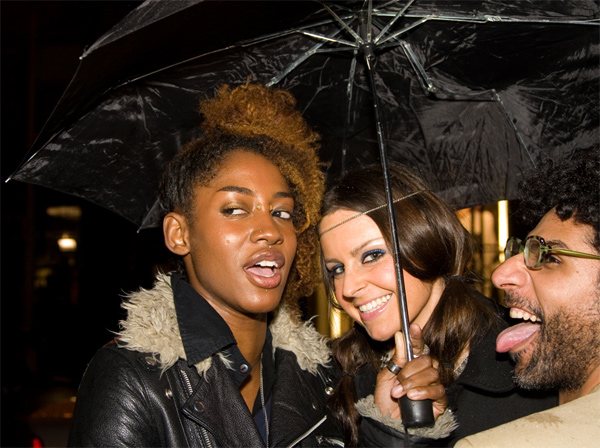 From there it was a quick walk to the 'Sub Mercer,' where yours truly terrorized guests by daring to take his cravat and almost his shirt off, where our art director – Sameeh Alderazi was taunted by his missing glasses (Joost our iconic glamour boy, so mean and drunk of him, refused to hand them over, preferring to wear them himself).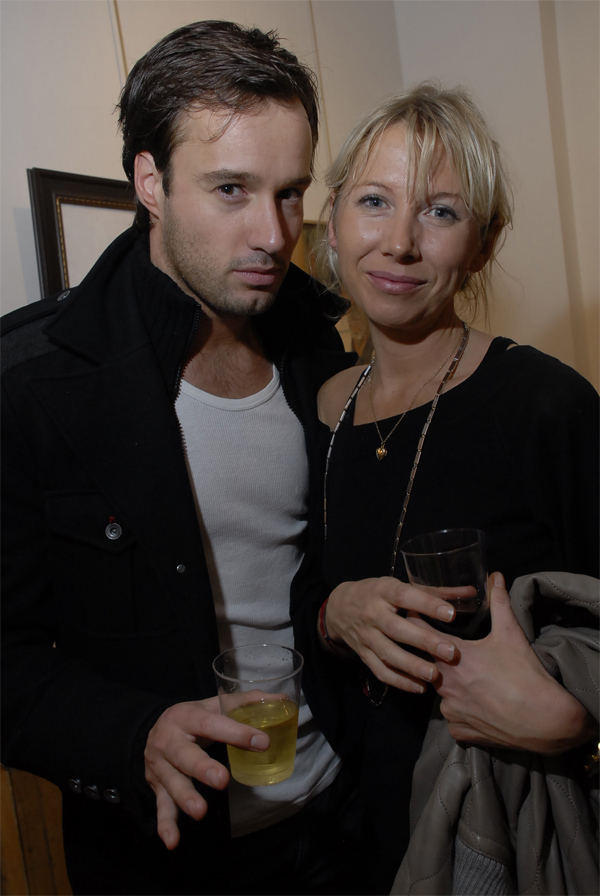 Dancing to 'Zorba the Greek,' the nine of us or was it the twelve of us (thank you Mr., Dj) and other eclectic and fervent house surreal hits, vodka shots and bikini hosts (well I wish anyway…) was a parade of wonder.
At one stage I pretended to be the doorman and to my dismay I really didn't enjoy not letting anyone past the velvet rope, so I let them all in (how could I not? They were so gorgeous, erudite and full of hyperbole that one comes across on page six of any respectable gossip journal).
Big cheers to 'guest of a guest' (www.guestofaguest.com), you are the best Seana, for coming along to document us, as well Mark Reay and Galya Kovalyova for leaving me hors d'oeuvres and endlessly snapping away and to all our future and current readers (including you Mr. Strosberg- I know you can read), future sponsors ( we promise not to drink all the grog you push on our site, well not all of it…) future interview subjects ( I promise to bring a well trained monkey who will slap me if I ask any question deemed insubordinate or offensive…..by the monkey that is) and to our future its very self.
We applaud, condone, support and insist on you all. After all what's a scallywag to do?
Scallywag and Vagabond, the home of the elegant, the erudite and celebutante misfits, tyrants, princesses, fashion models, B grade actors, lousy derivative traders, rock n' roll hip hop idols, print makers, pastry bakers, polyglots, diplomats, 'real house wives' and even you our hedonistic reader.
Editor,
Scallywag.