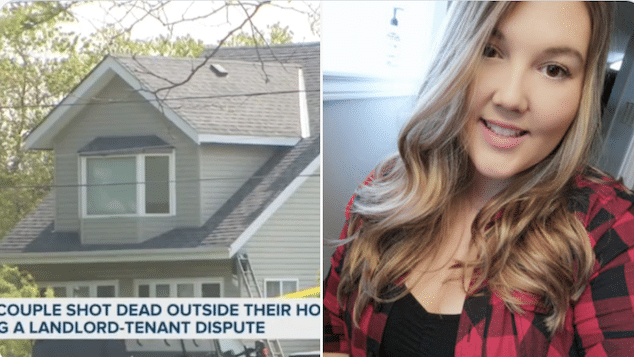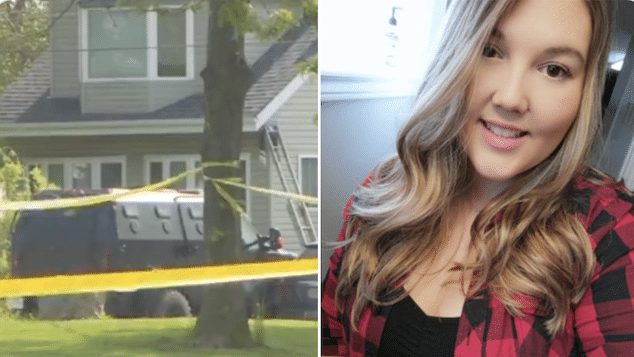 Terry Bourassa, Hamilton, Ontario, Canada landlord shoots dead engaged couple, Carissa MacDonald and Aaron Stone amid tenant landlord dispute. Home owner killed in police stand off. 
An engaged Canadian couple embroiled in a landlord tenant dispute were shot dead as they fled their 57 year old attacker on Saturday. The landlord would later be shot dead by police during a police stand off at a Hamilton, Ontario residence.
Hamilton police were called to the house in the Stoney Creek district at 5:40pm on Saturday, amid reports of gunshots being fired.
There, they found dead 27-year-old woman, Carissa MacDonald, who worked as an educational assistant at a local Catholic school, and her 28-year-old electrician fiancé, Aaron Stone, CBC News reported.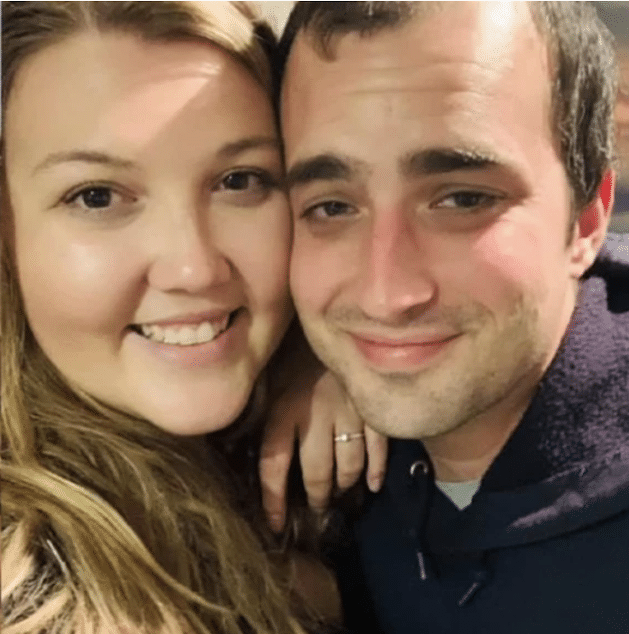 Engaged couple shot in cold blood as they fled landlord
The pair, who have not been named, rented the basement of a home belonging to 57-year-old Terry Bourassa who lived up upstairs.
The couple got into a dispute with Bourassa, stemming from a 'disagreement surrounding issues within the house,' said Det. Sgt. Steve Bereziuk, of Hamilton Police's Major Crime Unit.
The engaged couple were running away from the house when they were shot and killed.
'(They were) both hardworking people, adding to the tragedy of this event,' the official said.
Neither the couple nor Bourassa was known to police, Bereziuk confirmed, which makes what happened 'a little bit more shocking.'
Couple shot and killed by landlord in Hamilton Ontario this is what happens now when you don't pay your rent because people are broke pic.twitter.com/pG0K9ODw0g

— TOMPhilosopher (@TOMTHEPHILO) May 29, 2023
Police stand off negotations fall apart
Bereziuk added the murder of the young couple was deeply shocking.
'As you can well imagine these are not people that this should happen to,' he said.
'They're not involved in any level of criminality or lifestyle that may lead to an incident like this. They're truly innocent.'
Bourassa then barricaded himself inside the home, with weapons that he legally held.
Bereziuk said the police spent 'considerable time' trying to negotiate a 'peaceful resolution' with Bourassa, who had barricaded himself inside the home. The man at some point opened gunfire on police around 10pm and was shot dead.
'He was very quiet.  I didn't see him much, just to wave hello'
Aaron Stone was an apprentice electrician with the International Brotherhood of Electrical Workers, according to his Linkldn page. MacDonald worked at the Brant Haldimand Norfolk Catholic District School Board for the past three-and-a-half years and was a Mohawk College graduate, according to her LinkedIn profile.
Sandra Chaisson, a resident of more than four decades in the area of the incident, said the landlord bought the house on Jones Road from her grandparents.
Chaisson told CP24 News that Bourassa lived in the house for more than 20 years.
'He was very quiet. A very quiet man. I didn't see him much, just to wave hello, but I haven't seen him for a long time,' she said.
'The tenants were in the basement, but I didn't know them, just to see them at the mailbox kind of thing.'
Chaisson said she was watching TV around 10pm when she heard six to eight rapid shots fired.
'It was rather scary,' she said. 'It's a shock to all of us.'
A search of the homeowner's residence led to the recovery of multiple legal weapons.