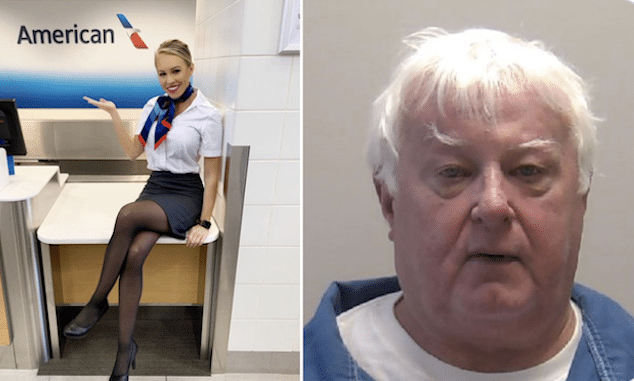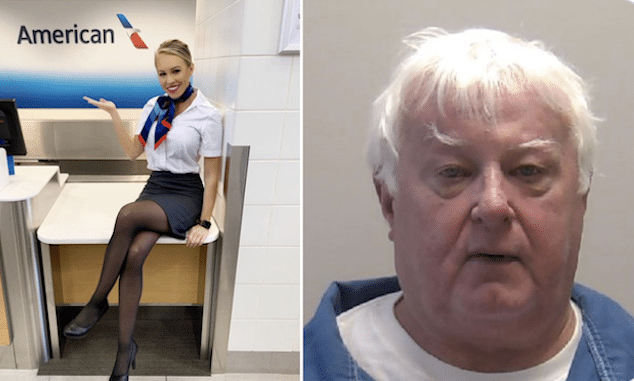 Gary Matthew Sorichetti, Florida passenger, 74, alleged to have groped flight attendant during American Airlines flight after commenting on her perfume. 
Define flying etiquette? A 74-year-old Florida man allegedly told an American Airlines flight attendant that he loved the scent of her perfume, before proceeding to grope her private parts. 
Gary Matthew Sorichetti was arrested Thursday on federal charges of abusive sexual contact for his alleged behavior aboard a flight from Sarasota, Florida, to Charlotte, North Carolina, according to a probable cause complaint. 
The accused pensioner — described as a 'large man' assigned to seat 23C — stood up on the flight on Feb. 28, 2020, to allow a fellow passenger to take the window spot as the flight attendant, identified as SJ, opened the lavatory door to give him room to maneuver, the document states.
'As Sorichetti stood up, he backed up into SJ and multiple times stated, 'Am I squishing you, are you squishing me?' in a playful not concerned tone,' according to the complaint obtained by the Daily Beast.
When he asked for a seatbelt extender, she told him that she could move him to another seat to give him more room once boarding was completed.
Trapped, nowhere to go and at the mercy of abusive airline passengers
But when Sorichetti stood up to make the change, he placed both hands on her hips for a few seconds, feds stated.
The flight attendant went to a colleague and told them that the passenger was being 'a bit weird'. 
When she returned, she noticed Sorichetti sitting next to her jump seat, and in turn suggested that the passenger move to another seat, only for the man to allegedly respond, 'Oh, I'm happy and lucky to sit back here with you.'
When she sat down for takeoff, Sorichetti is alleged to have said, 'You look scared,' according to the document.
'I don't look scared,' the flight attendant retorted. 
Only for the passenger to announce, 'I love the smell of your perfume.'
'Thank you,' the attendant responded. 
'Oh, I smell that perfume.'
Sorichetti continued to ask the attendant questions, including, 'Where are you from, where do you live?'
'Georgia,' she said, lying about her hometown.
During a brief delay for departure, the flight attendant assisted other passengers.
'Why do you keep walking around, why don't you sit down?' Sorichetti demanded. 
When she returned to her jump seat for takeoff, Sorichetti remarked, 'Oh, I smell that perfume.'
He then allegedly stretched an arm across her legs and up her thigh and touched her crotch.
'Don't do that,' the attendant said, with the man removing his hand, according to the complaint. 
An arrest warrant for Sorichetti was issued March 4, 2021. It wasn't until April 27, 2023, that the man was taken into custody, some two years later, according to the Daily Beast.
It was not immediately clear why it took over 3 years to arrest the errant passenger.