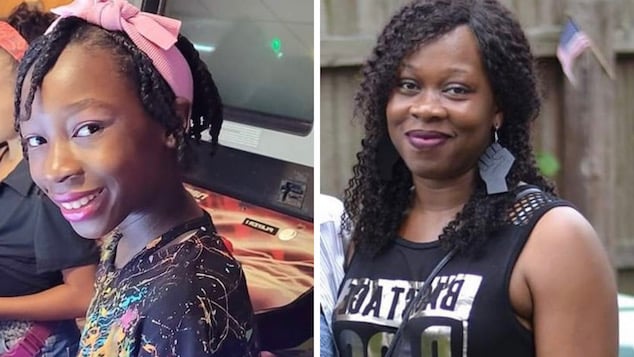 Kiesha Morrison, NJ mother and daughter found dead at their Roselle home after relative bludgeoned them to death after he was asked to leave the residence. 
A relative has been arrested for the gruesome slayings of a New Jersey woman and her young daughter, whose bodies were discovered under a mattress at their home on Wednesday.
The suspect was arrested out of state a day after the bodies of Kiesha Morrison and her daughter, Kelsey were discovered at the family home on 7th Avenue and Pine st in Roselle.
The macabre scene was discovered by family members after Kelsey failed to turn up to school. The girl would have turned 10 on Sunday. 
A suspect, who was allegedly driving the adult victim's car, was arrested out of state. The gruesome killings are believed to have stemmed from a domestic dispute, WABC reported. 
Atasha Scott, the sister of the homeowner, told NBC that the victims were killed by Kelsey's uncle, the brother of the homeowner. The man is understood to have been living in the basement. 
'[it's a] very quiet and nice neighborhood' 
According to Scott, the uncle was asked to leave the home and killed his niece and sister-in-law with an ax before driving away in Morrison's BMW.
The pair's bodies were found by the homeowner when he got home from work on Wednesday, Scott told media.
Although Roselle schools were briefly asked to shelter in place on Wednesday afternoon, officials subsequently reassured residents that there was no threat to the public, WABC confirmed.
As of Thursday afternoon, the corner home remained an active crime scene.
The slayings left next door neighbors dumbfounded.
'We were surprised to hear and nobody knew what was going on until they saw the police presence,' neighbor John Bambino told CBS News.
'I've never seen anything, [it's a] very quiet and nice neighborhood. It's kind of scary, something like that might be happening,' another neighbor, Alicia Mendez added.
The Union County Prosecutor's Office is expected to provide updates on the case.