Connor Sturgeon Louisville gunman was under the care of mental health care professionals where he was being treated for depression and anxiety but not anger. Family deny that bank shooter was fired or about to be fired. 
A report has told of Louisville mass shooter, Connor Sturgeon receiving professional treatment for depression and anxiety, with the man's family unaware of him having any issues with anger. 
The family were also unaware that the 25-year-old having employment concerns, despite reports that he'd been fired or was facing termination according to a source cited by the dailymail. 
Asked whether the family knew of him of him having any motive to go after co-workers Monday, the source replied: 'Absolutely not.'
'That's the amazing thing about this,' the source told the outlet. 'He was in the care of health professionals. There's a history of depression and anxiety, but no anger. 
'That's the piece of this puzzle that is the hardest to understand for the family.'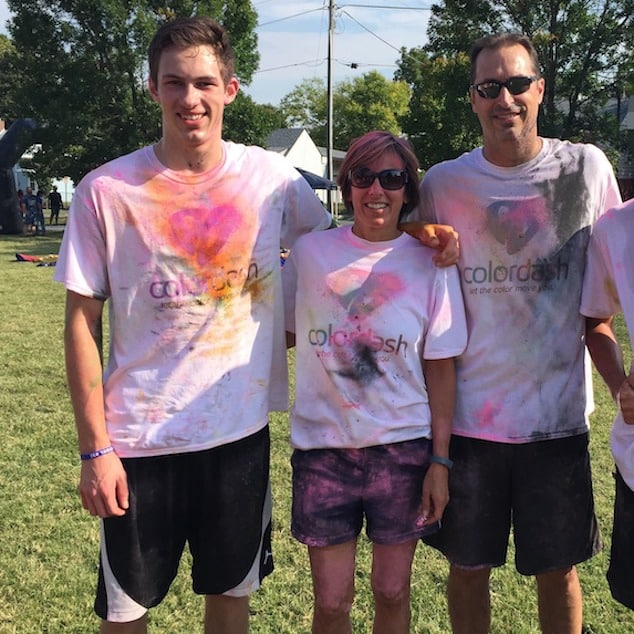 Family refute Connor had been fired or was about to be fired
The family are also struggling to understand what led to Connor target his place of employment, despite an early, unrepeated claim by authorities that he'd been fired, the source said.
'The family did not know there was anything awry with his employment status,' the source said. 'So in the first press conference when they said he'd been fired, the family was very upset about that. 
'I think authorities kind of walked that back a little bit yesterday, saying he was not fired. But there's still this narrative out there about him being told he was going to be fired, and the family is trying to seek clarity on that because they're unaware of that.'
The source also stated that the family were unaware their son had purchased an AR-15 rifle a week before the attack.
'They had no idea,' the source said. 'They're not a gun family, not a single gun in this family.'
Sturgeon's parents received a text from their son minutes before the rampage, with him simply stating 'I love you.' 
On Tuesday night, the killer's family broke their silence to condemn his 'senseless acts of violence' and revealed he had mental health problems – but said 'there were never any warning signs' he would commit mass murder.
Bodycam police video of the incident and the gunman's last minutes were released at a news conference on Tuesday, detailing the Louisville Metro Police Department's quick response to the massacre. 
Audio between a dispatcher and officers, released on Broadcastify, filled in the gaps of the speedy operation, in which it was discovered Sturgeon having left a message that he was going to kill everyone at the bank.
Authorities have yet to say what necessarily motivated the bloodbath that left five co-workers dead and eight others injured, in yet another senseless mass shooting in America.