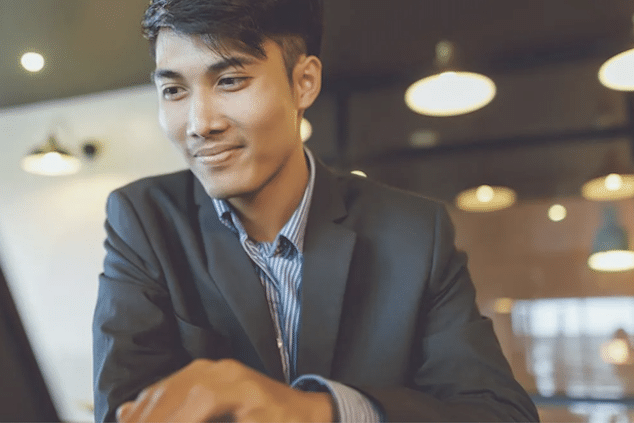 Resource management solutions: Multi-project tools and efficient management of shared resources. So what software should you be using in 2023? 
The benefits of implementing resource management software cannot be overestimated. It provides visibility into resource-related data, optimizes resource planning and allocation, helps make better management decisions, and contributes to maximum efficient management of available resources.
The variety of resource management solutions is really wide. We'd like to help you get a grasp on all these tools, so we've prepared an overview of the best resource management solutions. Let's get started.
Epicflow: Multi-project resource management
Epicflow is an AI-driven resource management solution designed for work in a multi-project environment. It aims to ensure seamless orchestration of multiple projects running concurrently and efficient management of their shared resources. Here are Epicflow's key capabilities.
Smart resource allocation.
It's based on team member's skills, capacity, and availability. What is more, Epicflow's resource allocation advisor can suggest a team member who is a perfect candidate to complete a project task.
Forecasting resource groups' workload and capacity.
Epicflow's predictive capabilities help create realistic and manageable plans, forecast the output you can expect from your team, and identify future bottlenecks before they cause difficulties in the workflow.
Providing insight into project progress and resource performance.
The solution provides multidimensional visibility into projects' state regarding their timelines, budget, and remaining work. Also, you can gain insight into resources' productivity, track spent vs remaining hours, and get an insight into how well the team members cope with their work.
Identifying sources of bottlenecks.
Epicflow can perform workload analysis and identify which of the resource groups have become a bottleneck, when, and why.
Resolving bottlenecks and improving decision-making.
Epicflow's AI-driven scenario analysis makes it possible to test different ways of resolving bottlenecks and try out other management decisions by showing the effect of changes on the workflow.
Setting the right task priorities.
The solution sets task priorities across the whole project environment so that every team member knows what work matters most for the moment.
Therefore, Epicflow facilitates timely and successful delivery of every project of the environment and contributes to wise and efficient management of shared resources. Thanks to its flexibility, the solution helps businesses overcome uncertainty, timely identify bottlenecks, and make more effective management decisions.
Epicflow is mostly suitable for the following domains: defense & aerospace, manufacturing, automotive, R&D, machine building, and pharmaceutical.
Saviom: Enterprise resource planning and management
Saviom is an enterprise resource management and planning solution that facilitates more efficient resource allocation and planning as well as increases teams' productivity. The solution provides enterprise-wide visibility into the data that helps project managers assign the right people to the right task. Saviom's forecasting functionality makes it possible to bridge resource capacity with the demand; you can plan and manage project vacancies, bench resources, etc.
The other benefits of the solution are as follows:
Flexibility and scalability;
Integrations with other enterprise applications;
Real-time business intelligence;
Automation of routine resource management processes;
Real-time reports and analytics.
Therefore, Saviom enables timely and successful project delivery, reduces resourcing costs thanks to optimized utilization of the available employees, and increases profitability of a company's projects.
The solution is suitable for the following industries: accounting and audit, architecture & engineering, IT, construction, professional services & consulting.
Resource Guru: Resource scheduling
Resource Guru is a resource scheduling tool that focuses on boosting team members' productivity and at the same time preventing them from unrealistic workloads. Its scheduling functionality is based on 360° visibility into team members' availability taking into account days off, sick leaves, and other absences, so that you can avoid overbooking or resource conflicts. If scheduling issues occur, the solution's capabilities make it possible to resolve them quickly and easily. Resource Guru enables easy management of all types of resources involved in a project, including people, equipment, meeting rooms, etc.
Here are the other benefits of this RM solution:
It provides reports on resource utilization rates, billable hours, etc.
It keeps team members' updated thanks to personal dashboards, daily schedule emails, and calendar integrations.
It integrates with other software solutions.
It allows project/resource managers to plan resources' capacity and forecast future work.
So, Resource Guru is the solution that facilitates realistic resource scheduling and makes it possible to keep team members' workload manageable.
Float: Resource planning and scheduling 
Float is a resource management solution focused on planning and scheduling, which gives project and resource managers the tools required for planning projects and scheduling resources with regard to team members' capacity. Here are its most essential capabilities.
Keeping the data on every team member's availability (including vacations, sick leaves, public holidays, etc.), capacity, skills, and location helps a project/resource manager assign the best team to the job.
Reporting capabilities help monitor resource utilization, track actual hours and compare them to the schedule, which makes it possible to adjust team members' workloads accordingly.
Forecasting capacity and spending based on completed hours and remaining budget make it possible to adjust the workflow if necessary to make sure that a project will be completed on time and budget by the available resources.
Streamlining the project management workflow.
Also, Float is a user-friendly tool that allows all the project participants to make changes quickly and easily as well as track all schedule updates in real-time. Finally, it integrates with Slack, Google Calendar, Outlook, and other software and has a mobile application for maximum convenient and streamlined work on projects.
Forecast: Resource, work, and financial management
Forecast is a software solution that unites resource, work, and financial management in one platform. Its functionality allows you to:
Predict the demand, which can prevent you from last-minute hiring and excessive spending as well as help determine what projects you can intake and when depending on team members' capacity;
Track resource utilization across the whole organization, including overall work utilization and billability;
Increase resources' efficiency by adjusting their utilization;
Keep team members' workloads balanced and prevent related bottlenecks;
Make more effective resource allocation decisions based on employees' availability and capacity.
So, Forecast contributes to more efficient project and resource management thanks to streamlining team members' everyday work, optimization of staffing decisions, and creating smart plans based on people's capacity and availability.
Conclusion: What to select?
Each of the above-mentioned tools is worth attention, and at the same time there's no one-size-fits-all solution. Be guided by the needs of your company and specificity of your projects when selecting resource management software. It's also reasonable to take the following things into account:
The industry you're working in;
The scale and complexity of your projects;
The number of projects you have in the pipeline;
Your organization's business needs;
The solution's learning curve and your employees' readiness for changes.
For example, a super-simple tool in all likelihood won't meet all the needs of a complex multi-project environment, while a sophisticated solution can be too complex for predictable projects running in small companies. So, don't hesitate to learn all the necessary details about the software you've become interested in and take the chance to level up your resource management process.