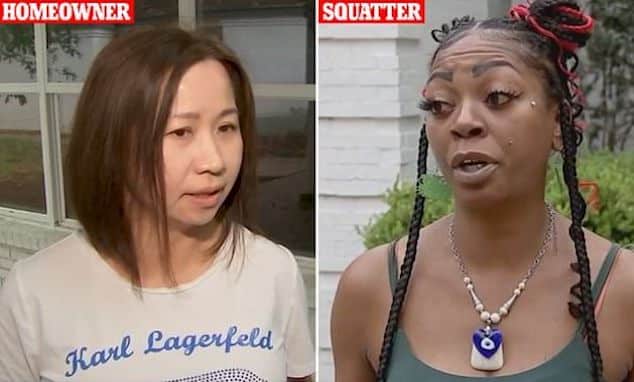 Linda Giang Houston woman finds serial squatter Tamisha Holmes-Bey living at her Meyerland rental property after woman changed lock and procured fake lease. Dangers of being a landlord and squatter rights. 
The ultimate grift has arrived. A Houston woman has retrieved access to her home after discovering squatters who she accused of trespassing the property after changing the lock and drawing up a fake lease.
Linda Giang told ABC 13 she visited the Meyerland house last month and found a family of five living inside.
'They locked me out of my own property. That's crazy!' Giang told the outlet.
'I had the keys with me and walked in and discovered a family of five living in there. And she says she has a lease contract and actually emailed me the lease contract,' Giang said.
The homeowner went to check out her second property, a rental property — listed for $3,600 per month rent — after receiving a letter from the neighborhood homeowner's association asking her to clear off the leaves piled up on her driveway.
'They broke into my house. They're trespassing,'
The trespassers tried to tell Giang they were rightfully living inside the home with a 'contract' as proof.
The document listed another individual— neither Giang or her husband — as the landlord and the squatters as renters.
The squatters have been living on air mattresses in the home and have changed the locks twice since Giang stumbled upon the living situation.
'They broke into my house. They're trespassing,' Giang told KTRK-TV. 'That should be a criminal trespass. They're violating my privacy. This is my property.'
The family in turn claimed they were paying a realtor to rent the property.
'I'm not trespassing. I have a lease, and I paid $6,000,' Tamisha Holmes-Bey insisted. 
Holmes Bey went on to claim not knowing 'what's going on' and telling the outlet that she and her kids moved in from California to 'start a new life.'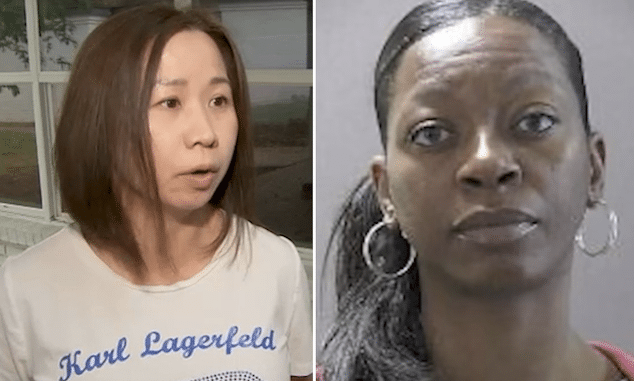 Serial squatter
Public records obtained by the DailyMail indicated otherwise, with Holmes Bey established as a serial squatter who had been in the state for decades and who had been evicted from homes three times since 2019. 
Records obtained by the dailymail show Holmes-Bey having been involved in numerous civil and criminal proceedings in Bell, Travis, and Fort Bend counties.
Squatters in Texas have basic rights.
They have the ability to move into a home through several avenues, including simply taking it over and taking care of the property.
Giang had previously reached out to area police, with the landlord told there was nothing the department could do because it was a civil matter. Fortunately the squatters left of their own accord in a civil case which could have dragged on for months and sometimes years.