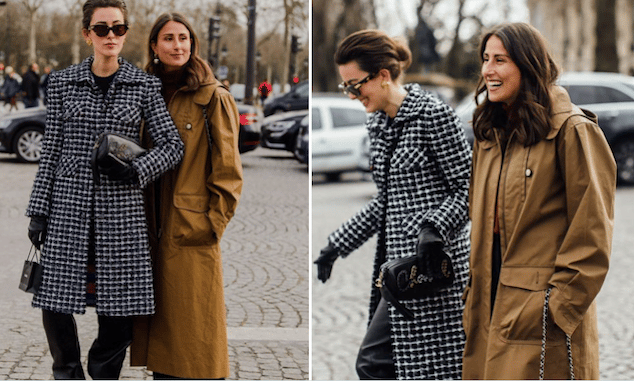 Women's accessories: Fun Winter Outfit ideas for all occasions that will help bring out your personality, appear stylish and bring the best out of your clothes. 
Accessories are an easy way to add personality to your look. Depending on the accessories you choose, they can also be a great way to add color and pattern. 
Women's accessories can be worn in various ways, depending on the occasion. For example, you could wear a scarf around your neck to add warmth if it's cold outside but not warm inside.
Or, maybe you'd rather have something else draped over your shoulders, like an oversized shawl? Either way would work well because they'll provide extra coverage while allowing room for movement.
Here are the top accessories for women to carry this winter – 
1: Smartwatches 
Smartwatches are extremely popular these days among men and women. They give you information about your health, GPS tracking, calendar functions, and more. 
Apple Watch Series 7 is one of the best smartwatches for women due to its high-quality design, making it look great on any wrist size. 
Smartwatches go with every winter outfit as they are trendy pieces of tech. These can be worn during winter and other seasons, complement your wardrobe and make you look stylish at all times.
2: Tote Bags
Tote bags are an excellent accessory for women in winter. These bags can carry your personal belongings like a laptop, tablet, and other gadgets. They also work well as shopping bags because they are spacious enough to hold everything you need without occupying too much space in your closet or backpack.
Tote bags come in different styles and designs, making it easier to carry them around during travel or work outside of home office hours. If you have big hands or prefer slimmer purses, then these types may not be ideal for you since they tend to be bulky compared with their counterparts.
3: Wayfarer Sunglasses 
Wayfarer Sunglasses are a good choice for women to use as accessories. The classic style pairs nicely with any outfit and makes you look polished and put together. They can be worn by most face shapes, so they're an excellent option for all seasons.
4: Traditional Analog Watches
Traditional analog watches have been around since the early 20th century and are more than just a fashion statement. They are also functional pieces of jewelry that can be worn with any outfit. 
Analog watches are perfect for those who want their style to be both classic and timeless.  These types of watches look great with formal outfits like suits or tuxedos as well as casual ones such as jeans-and-t-shirts. They complement one another perfectly without being too matchy-matchy like some other types might be (like Birkin bags). 
Look out for decent products from Lee Cooper, Beverly Hills Polo Club, etc., because these guys know how important quality is when making these kinds of things.
Conclusion
Women's accessories are an easy way to add personality and color to your outfit. For example, if you're wearing a suit or dress with a high neckline, accessorizing with a scarf will make the look more interesting. 
Likewise, if you're wearing leggings and boots with tights underneath them, your accessories must complement each other so they don't clash or make the outfit look messy.