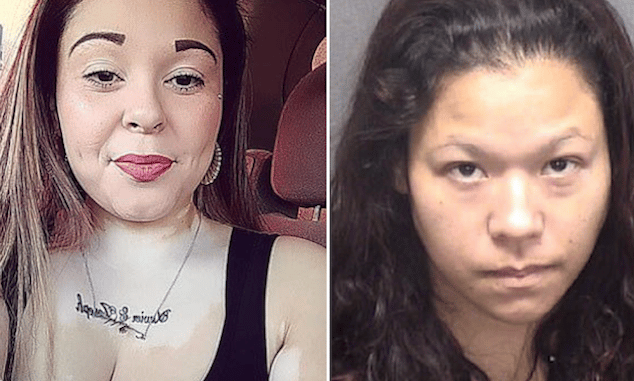 Ashley Lopez San Antonio mom killed by Pennie Gomez hit and run driver in middle of street during fight on the street while defending daughter from bullies. 
A Texas mother-of-five was killed when she was run over by a car in San Antonio while defending her 11-year-old daughter from bullies. 
Ashley Lopez, 28, was in the middle of an argument with what police said were at least 30 people and started to argue with another woman the evening of January 11.
Pennie Gomez, 36, who was involved, left and got into a silver Hyundai Sonata and intentionally drove toward the two women, killing Lopez and injuring the woman she was fighting with.
Making matters worse, someone noticed that Lopez was under Gomez's car and tried to get it off of her when Gomez just drove off, dragging her 20-to-30 feet. 
Witnesses filmed the incident on cell phone cameras, with two passengers in Gomez's car getting out and returning to the scene to corroborate. 
'Why would you do this?' 
At least five witnesses told police that they saw Gomez intentionally driving into the crowd, according to an arrest affidavit.
One witness said that after Gomez hit the woman, she stopped the car and the witness banged on the car window, telling her that she had hit someone.
Gomez then took off again, dragging both women for several feet, the affidavit states.
The affidavit adds that cell phone footage also confirmed the witnesses' statements KSAT reported.
Lopez's mother Ana Blanco now wants to know: 'Why would you do this?' 
Blanco told KENS5 Lopez was defending her 11-year-old daughter from school bullies who had shown up at their home when the fight broke out. 
She and Lopez's sister-in-law Andrea Mata say they believe Gomez's daughter was living with Lopez at the time, though they say they don't know her.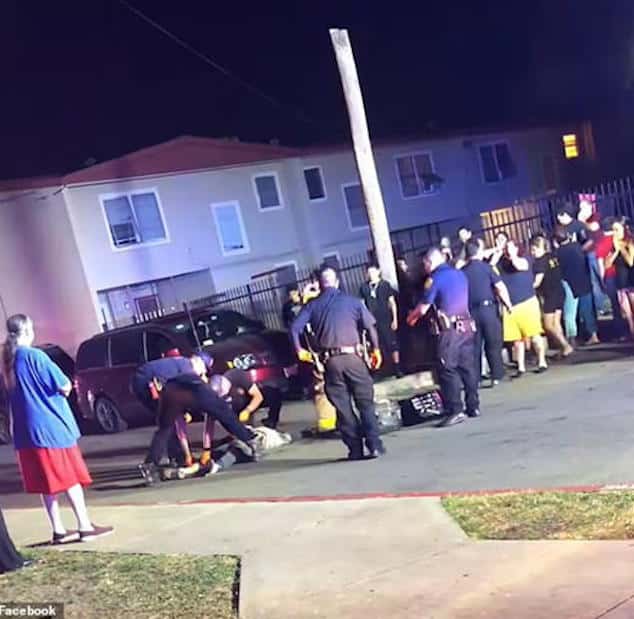 Fundraiser organized
'To our recollection, [Lopez and Gomez] were not fighting. There was nothing between them, no bad blood,' said Mata.
Gomez has been charged with Murder and Aggravated Assault with a Deadly Weapon. She is currently being held at a county jail on $251,000 bond. 
She was already wanted on unrelated drug possession charges. 
When asked about the hit-and-run, Gomez responded by demanding her right to an attorney. 
Blanco and Mata say they plan to attend the hearings in hopes of getting an answer for why Lopez was killed. 
For now, they have combined with a local motorcycle club to help raise money for Lopez's funeral. 
They're also planning to host a barbecue fundraiser next weekend.