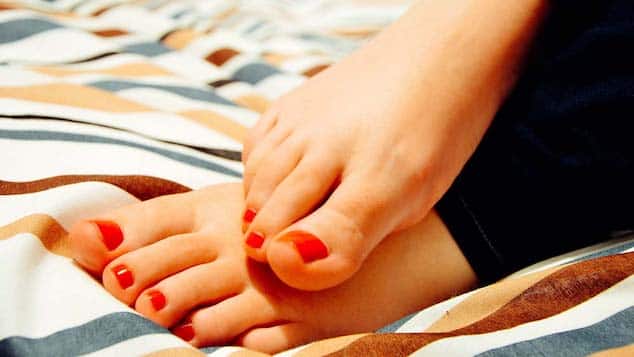 Best foot accessories you can use for selling online feet pics. Foot lingerie ideas that makes your feet more attractive and that can help you generate extra income.
Selling feet pictures is trending on various social media platforms and exclusive feet picture selling applications. In 2022, many people have started the hustle of selling their feet pictures to earn a passive income.
But how do you make a fortune from selling feet pics and whether you should consider using top specialty website Feetfinder to buy and sell feet pics? 
First, feet models have to promote their content on their desired platform by advertising the images with watermarks.
Next, interested customers can message and make an online payment to receive the original picture. But what helps drive these potential customers? Advertising attractive foot images can help you attract buyers to your professional account.
For this purpose, you can use foot accessories such as foot lingerie, toe rings, and anklets. So let us look into the best foot accessories you can use for selling online feet pics.
Types of Foot Jewelry for Attractive Feet Pics
Foot accessories such as jewelry and foot lingerie can instantly boost your style and make your feet look more attractive in pictures.
Therefore, before you advertise your pictures, it's best to invest in some foot jewelry to attract more buyers. In addition, these foot accessories will help you stand out as a feet model! 
Toe Rings
You must have heard about toe rings, a highly trendy piece of jewelry in the 90s. From jeweled to floral-trimmed rings, these toe accessories have become popular again.
There are two types of toe ring structures. One fits exactly like your typical rings, while others are adjustable. Unfortunately, fitted toe rings seem uncomfortable.
If you want to be more practical, it is best to buy adjustable toe rings. This fashion-forward accessory can help boost your feet' look.
Next time you want to capture a couple of feet images, don't shy away from embellishing your toes with rings!
Ankle Bracelets
Ankle bracelets, popularly called anklets or ankle chains, entered the fashion industry in the 70s. They were an integral part of Egyptian and Bohemian fashion.
Recently, jewelry designers have brought back this pretty and sophisticated accessory. The anklets are made of silver, gold, or precious stones.
Some are also made from nylon, plastic, leather, or shells. These trendy accessories were essential to some cultures, such as ancient Egyptian and Indian cultures, as they worked as a good luck charm.
Luckily, you can use these good luck charm anklets to make your feet more attractive for taking pictures. In addition, this delicate piece of jewelry can help you build a captivating portfolio on online websites where you can sell feet pics. 
Barefoot Sandals 
Barefoot sandals are an unpopular piece of foot accessory. But they look beautiful if you wear them properly. Barefoot sandals resemble a pair of summer sandals.
They feature an anklet and a hook similar to your toe ring. This accessory is inspired by some of the ancient Egyptian jewelry styles.
Barefoot sandals are made from silver or gold. They are embellished with pearls, gemstones, shells, plastic beads, crystals, etc. Barefoot sandals let you flaunt your feet as they make them look more attractive.
This delicate jewelry isn't only suitable for your beach trips, pool parties, or picnics and is highly admired on foot picture-selling sites and apps.
If you're looking for the most gravitating ideas for selling feet images, try putting on a pair of barefoot sandals and start taking pictures! 
Layering Anklets
As there are limited foot accessories, one creative way to boost your look is by layering the jewelry. You must have seen layered anklets. These are very common feet accessories that people layer to change their look.
If you want to create the perfect look, try to find anklets that vary in size. For example, wear your longest anklet and let it rest at the bottom of the ankle. Then add a layer above it accordingly. 
You can also buy anklets with different colors and layer them according to patterns and colors to make your attractive layered anklet. 
Foot Lingerie 
Besides foot jewelry, you can also buy foot lingerie to make your feet look more attractive. People with foot fetish often purchase pictures of feet dressed in luxurious lingerie.
Foot lingerie is like luxury female socks. They're embroidered, embellished, or patterned. You can also purchase foot thongs made from embroidered laces. Fishnet socks can also make your feet look more attractive. 
Feet Care For Taking Attractive Pictures
Once you purchase foot accessories, it is time to take attractive pictures. But for your feet to look pretty, you must take care of them. While hour-long pedicures are not always needed, it is a good idea to get them once in a while to make your feet look more hygienic and groomed.
Poor grooming habits can cause ingrown toenails and hangnails. Therefore, you must practice feet care and cut your nails properly.
Besides this, you should also look after your nails. For example, using nail polishes with chemicals can make your nails more brittle with age. 
Some harmful ingredients, such as formaldehyde, toluene, and dibutyl phthalate, speed up the process of nail brittleness. Therefore, you must frequently use moisturizers, cuticle creams, petroleum jelly, or vitamin E oils to moisturize and hydrate your feet.
You should also follow these tips to achieve glowing skin for taking attractive feet pictures. 
Soak your feet in warm water for ten minutes

Use scrubs to exfoliate your feet 

Generously use massage creams 

Regularly massage your foot 

Use foot files and pumice stones

Use petroleum jelly or glycerin on calluses

Apply sunscreen to your feet when you go out 
Final Thoughts
Selling feet pics is an effortless way to generate a passive income. But you must outsell other models.
For this purpose, you can use foot accessories to boost your overall style. In addition, wearing attractive foot accessories can help you advertise for foot lingerie.
In fact, you may even be able to become the next favorite feet model! So the next time you go shopping, remember to stock up on a couple of trendy toe rings, anklets, and barefoot sandals, and never shy away from foot lingerie!