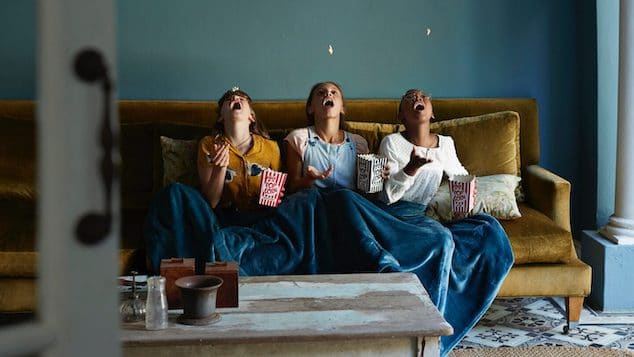 How to find cost effective TV package plans for your home. From free DVR's, free HD programming, TV apps, free installations and alternative internet bundle plans. 
TV plans can cost you a lot and nobody can even go on without having one because TV is an essential part of our day and the ultimate source of entertainment that we have. Finding cheaper TV plans these days is getting more of a task as almost all TV service providers in the market are constantly changing their prices and burning a hole in your pocket.
With all this going on we still have services like Spectrum that still offer the cheapest TV packages. One of the most affordable packages they have is the Spectrum Select Package which offers a wide range of 125 plus channel lineup in the most cost-effective price range that you can find these days. In addition to affordable prices, the Select package also comes with no contracts so you do not get into any hassle of keeping up with the long-term contracts with your service providers.
Apart from a decent price range what else should you look for while getting a TV package so it doesn't disturb your budget? Here is a quick guide to things you should keep in mind if you want to find cheap TV plans for your home:
Free DVRs
Many TV service providers offer you a free DVR box when you use their services. This will make your TV experience so much better as you can record your favorite shows and play it all later according to your convenience. 
DVRs also make it easy for you to rewind, forward, save or replay the reordered videos making it so much convenient to watch your TV program whenever you get time. This way you don't miss out on any of your favorite TV programs and enjoy everything without having your schedules disturbed. So consider services and plans that come with free DVR as it will save you a lot of costs.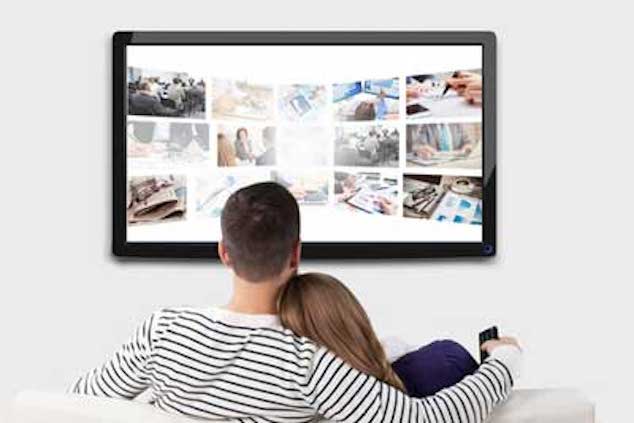 Free HD programming
HD programming is a must-have if you want to enjoy your TV time. The quality video and content are going to enhance your TV watching experience multiple times. Some of the services still cost you an extra tip for getting access to HD channels however it's not the case with Spectrum TV packages. 
Al the packages that Spectrum services offer comes with free HD programming so you do not have to worry about paying extra for the picture quality of your content. This will add up to your saving and you can enjoy HD content while having an affordable service too.
Consider price hikes after 12 months
If you want to have a cheap TV plan always remember that the price most service providers are offering you at the beginning is only for the first 12 months and it's going to change after that. This thing is pretty normal but you need to look into how drastic that change is going to be. 
You can get all the information from the customer service support and also confirm if there are any other price hikes or hidden charges for any of the services so you may not face a lot of inconveniences and have to spend the extra money now and then once you've opted for the service provider. 
Free TV app
TV apps make it so much easier for you to catch up on your TV shows and movies on the go. Many service providers have begun to provide TV offers and packages through TV apps. But the point here is that TV app coming free? 
In case you are getting Spectrum TV service, then yes! Spectrum TV app comes free with it and you can view all your TV content along with the streaming shows and on-demand titles on your spectrum TV app. This doesn't limit you or bound you only to your TV to watch your TV content.
Look for free installations
Different providers have different approaches to installation services. Some of the providers will charge you extra for the installation and activation of TV services while others do it for free. If you're already running low on budget and want a service that doesn't cost you a lot then it is wise for you to choose an option that won't cost you an extra installation fee.
Bundle with phone and Internet
Bundling your TV, phone, and internet service together is always a greater option. This will save you a lot of money as you don't have to buy all three of the services separately and pay for each one of them. Bundled packages also come with discount prices so it looks more appealing to their customers.
Spectrum TV Select also provides these bundle packages to their customer with Spectrum Double play select and Triple play select options in which you get to bundle TV with your internet and TV with your phone and internet respectively. On top of it, you get a free internet modem too. So you're tight on budget and want a good solution for all of your services then this is a great option for you to look into.
Wrapping it up
In these times where everything is only getting expensive and saving money is becoming more difficult it is essential to find cheaper alternatives for your home-related services. We have provided you with the list of things you have to consider if you want a cheap TV plan for your home so you can look for these options and find something that best meets your needs.