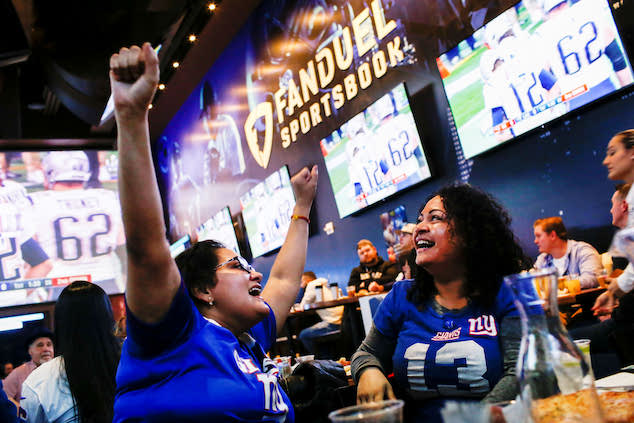 Sports Betting & Future Gambling trends. From states fine tuning regulations, popular sports participation, best betting sites & an expansive internet opportunities. 
Until recently, there had been a federal ban on sports betting across the whole of the USA. This all changed in 2018 when the Supreme Court ruled that the Professional and Amateur Sports Protection Act was unconstitutional. This has led gambling to blow up across the country, as various states have raced to legalize sports betting. However, there is still a lot of red tape to get through, and some states have been slower than others. The landscape is changing, though, and the country could be putting itself in a good position to capitalize on future trends in the gambling industry.
Each State is Slowly Trying to Regulate the Gambling Sector
Since the federal ban on sports betting ended three years ago, almost 80 percent of US states have made moves towards legalizing online gambling on competitive games. Many have managed to fully legitimize it, while others have introduced legislation that will pave the way towards making it legal in the years ahead.
Anyone considering gambling in the country needs to be aware of the different rules that are in place depending on where they are residing. According to a list of the best US betting sites, 21 states have already passed legislation to legalize online gambling. These include Arkansas, Colorado, Delaware, Indiana, and New York. Other states have begun to set the wheels in motion but haven't quite managed to finalize the legal process up to this point. California is an example of this. The state is close to allowing wagering in person, but not online at this moment in time.
What are the Most Popular Sports for American Bettors?
This sweeping move towards making online betting legal in the United States is coming at an appropriate time, as it gears up to host the soccer World Cup in 2026 alongside Mexico and Canada. The world's biggest sporting event generates more than $4.6 billion in revenue, and a lot of this is made up by the gambling industry. As the hosts in 2026, the USA will desperately need to have a system in place to capitalize on the number of people wanting to stake on the matches. With progress being made towards that now, the online betting industry should be flourishing by the time the epic soccer tournament comes around.
In addition to looking ahead to future betting opportunities, there are numerous existing events in the US sporting industry that are prime for gambling. People in other countries have staked on major competitions such as the NFL and MLB for many years, and now the numbers of American bettors actively gambling is rising in the country as well.
Americans have always been known to enjoy gambling, and it's estimated that 80 percent of adults in the country have staked on something in the past. For many, this would be the state and national lotteries. But now, there are going to be greater opportunities. US citizens are known to bet on almost any sport globally, but there is no doubt that football is king. Regular games attract a lot of betting action, but the Super Bowl is the most staked-on event in the country.
A Global Trend that the USA Can't Afford to Miss
It's no secret that people love sports betting in the USA, and the rise of internet gambling sites will see this industry blow up. But the legalization of online gambling options is also occurring at a perfect time, which will allow the country to capitalize on a new global trend.
The amount of people viewing matches in the eSports industry is growing rapidly, with more than half a billion people tuning in. This has led online betting sites to offer markets on competitive gaming. This is a whole new ball game for betting, and it opens it up to a much wider demographic than ever before. The US government may have realized they couldn't afford to miss this, which is why they have allowed for the gradual move towards legalization on a countrywide level.
The US is still a while off from offering online gambling to people all over the country, but it is making the right moves. Americans need to follow the news and find out what progress has been made in the state that they reside in. It would be fair to assume that online betting will be fully legal by the time the soccer World Cup comes to town.