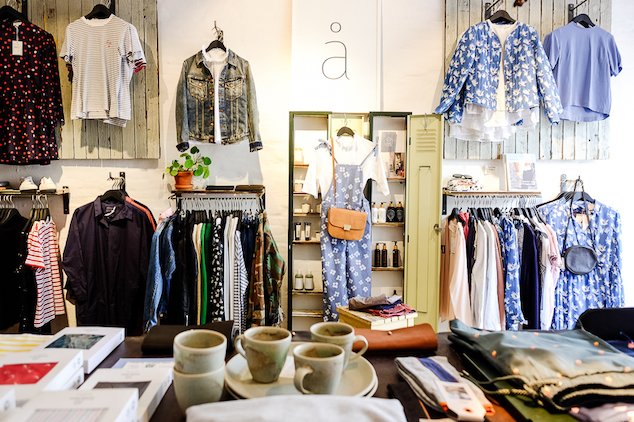 Guide to Choosing C

lothing and Accessories from a Reputable Brand: What to keep in mind when choosing quality fashion items along with how brands deliver to the public. 
How do you find the right clothing and accessories brand to buy? This is a common question among people who care about their appearance, social status, and the overall quality of the clothes or accessories they intend to buy. One of the most confusing things about women's or men's or any style for that matter is what most fashion experts call over-saturation. 
There are countless brands, designers, and styles. So, how do you know what specific brand or style is best in terms of apparel or accessories? Whether you seek clothing and accessories from top brands like Acne Studios or any other global luxury brand, here are essential things to keep in mind. 
Brands change item size from time to time
Various brands often change their apparel and accessory size to fit the market demand. For example, if you bought an item created by Ralph Lauren (1998 version), then check the 2003 version for the same product and the most recent version, there's a good chance there are some changes or modifications. Nearly every luxury brand out there is keeping up with the trends in the fashion industry while trying to stay relevant. So, choose something that fits you. 
Styles also change 
You probably know what has been happening at Brooks Brothers. The brand was bought a few years ago. As part of their broad strategy to increase sales, the company seems to be going after trendy looks. This is an extraordinary force driving many brands globally. So if you intend to buy apparel and unique accessories, you may want to pay attention to some of the relevant trends in the fashion industry. 
Note that trends don't necessarily mean changes in the product line. Instead, luxury brands can make a slight improvement in one or more of their products to make them more appealing and user-friendly to the target market. 
Quality could change too
Quality keeps on changing. It is essential to mention that most luxury brands strive to roll out top quality products. However, there is a good chance you will find a replica of the same product (but lower quality) in the market. For this reason, you must learn how to distinguish a legit luxury brand item from its replica. Even for the legit luxury brand products, pay attention to quality, just to be sure you are purchasing the right quality. 
Your choice is up to you
Now that you know what to consider when choosing a great brand, particularly clothing and accessories, the final choice is up to you. It is essential to learn more about fit (if an item does not fit you, do not wear it), fabric (pay attention to overall quality), and style (always go with the specific style that best suits you). 
Be sure to choose clothing and accessories from a reputable seller, whether offline or online. Identify reputable companies that offer amazing return policies, excellent client service, and provide outstanding clothing and accessories.