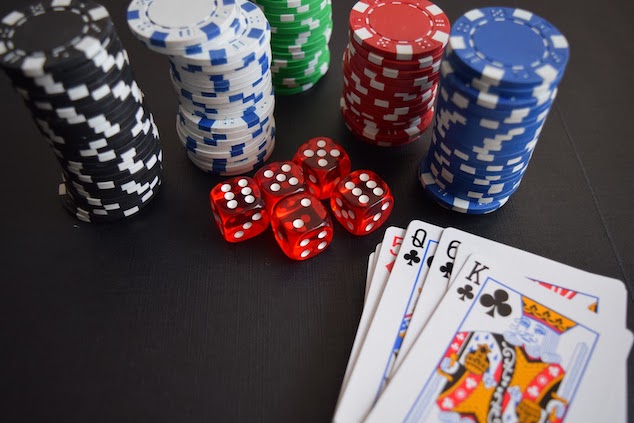 Online gambling myths: Which ones are true and which ones are entirely false and how and why the online gambling industry is set to continue growing.
The online gambling industry is growing bigger and bigger every day, and the number of online casinos is also increasing. This globe spread gave online casino players the chance to share their individual experiences while reviewing their gambling experience using some casino websites. Unfortunately, there are many negative feedbacks and myths about gambling that make people avoid casino websites as they are afraid of losing money or participate in some illegal activities. This article will share the most popular myths about online gambling and the actual facts that you should know before playing on any casino website.
Online Gambling is Illegal
One of the most popular lies about gambling you can find on the internet is that casino websites are illegal, and any reputable authorities issue no regulations or licenses in any country. Of course, this is not true as online casinos are not any different from the land-based casinos that we know.
Reliable casino websites are authorized and licensed by well-known gambling commissions and gaming authorities around the world. For example, you can find many trustworthy online casino sites that hold a valid operating license from The UK gambling commission and Malta Gaming authority to run the business legally. Therefore, you can easily avoid fake casino websites that operate illegally by just check the licenses mentioned in the footer section and their validity.
Online casino bonuses are a scam
When online casinos started to appear in the market, they were struggling with promoting their services to the casino players as many people were used to land-based casinos. Therefore, they came up with the idea of offering rewards to attract some players to use their platform.
Those deposit bonuses can double or triple your deposits, and if you are making big deposits, you can claim high roller bonuses that can reward you x10 your deposit. Each casino website has its own bonuses and promotions depending on the size of the business and the market.
Reliable gambling sites offer their new and existing players many different promos besides the Highroller bonuses that can increase their winning chances and enhance your online gambling. Those bonuses are real, and some players win real money using them. Just before making payment of bonuses if required, make sure to read the terms and conditions where you can find important details like the wagering requirements.
Online Gambling is Encouraging Underage players
Another popular myth is that casino websites are accepting players under the legal age. This is actually not true at all. Any reliable casino website takes the users' identity verification seriously for serval reasons. They request to confirm your age and that you are the cardholder to allow you to deposit any money and start gambling. Therefore, it is impossible for any person who is underage to play any online casino games with real money.
Online Gambling is Addictive
Online gambling is not any different from any other form of gambling. It can be dangerous if you do not know when to stop. But there is no evidence that can prove that online gambling is more addictive than any other form of gambling. Besides that, casino websites take addiction very seriously and strive to protect their users. Casino websites offer their players the option to limit their gambling budget by choosing how much money they can spend on the website on a daily, monthly basis.
It Is not Possible to Win
Of course, this is a myth, as many online casino players win lots of money every day. You can find many stories about people who won the jackpot and became rich just by playing online slots. If the business was a scam, reputable authorities like the UK Gambling Commission would not be involved. You can win real money playing on any trustworthy gambling site. Just make sure to read the terms and conditions to be able to withdraw your earnings in online casinos.
In the end, we would like t to say that not all the information you read on the internet is true or false. Just before jumping to any conclusion about real dangers in online casinos, make sure to investigate the facts. Now that you know which myths are true and which are false, you can gamble online using a reliable casino website that holds a valid operating license.