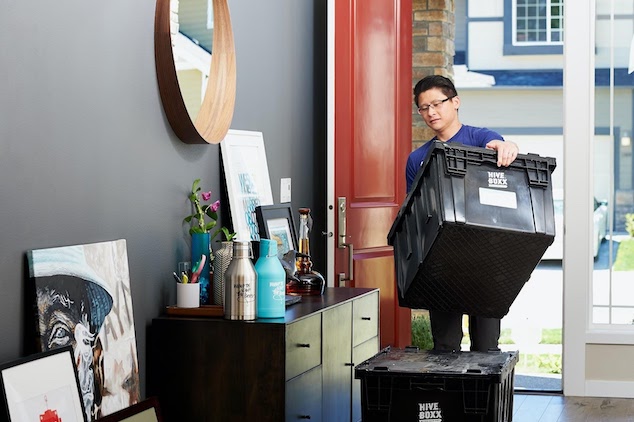 Tidying up the Apartment You Rented Before Leaving It- A checklist of how to leave your home clean, spotless, organized and free of stains before returning it to the landlord.
Moving out can be quite the task, especially when it comes to cleaning up your pre-loved apartment. Leaving an apartment clean before moving out is a common courtesy to your landlord or the new owners. Whoever you are dropping it to, it is essential to always have your stuff collected and the space tidied up.
Create a Checklist
Before you begin cleaning your apartment, you want to be sure that you do not leave out any areas undone. Although you can go back to check on possible forgotten sections in the apartment, it is not the most efficient method to tidy up the apartment. Besides, it's a hassle to re-vacuum certain areas again because of dust scattering from one room to another.
After creating the list, you may feel that cleaning the entire apartment is too taxing, especially with your busy schedule. You may have already searched end of tenancy cleaning near me on the web for cleaning services that can help you tidy up the apartment. It is understandable as hiring professional cleaners will not only lessen your burden, but they will also ensure the entire apartment will be cleaned to the highest standard, which you may not be able to do yourself.
If you think you can do the cleaning by yourself, here is a list of possible items that might apply to your cleaning plan before handing over your rented apartment.
Start With Dirty Ceilings
High walls and ceilings are often left untouched despite weekly cleaning agendas. It may be due to many factors such as inconvenience while cleaning it or something else. Whatever it is, be sure to have it cleaned out using a broom or vacuum before you leave. No one likes cobwebs lingering in their ceilings, more so if it has actual spiders.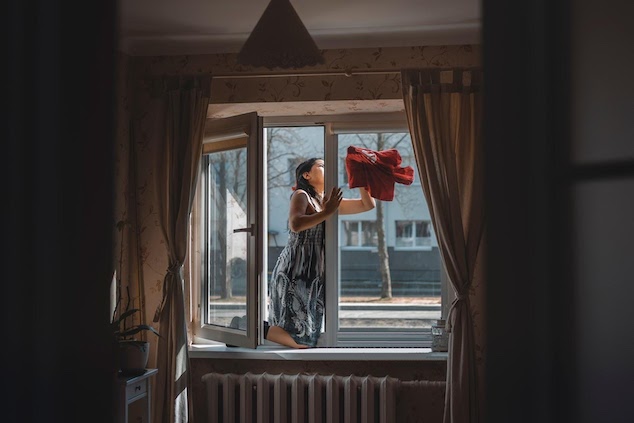 Clean Dusty Walls and Wall Assets
The next thing you have to worry about is dust. Dust may accumulate over time, especially if you rarely clean these particular areas. Blinds can generally collect a lot of dust overnight, so some people dust them off every morning. However, if you are too busy to fit that plan in your schedule, do not worry, as you can quickly get rid of the pile of dust. 
Grab a damp sock or cloth and wipe it on your blinds to collect the dirt. If it becomes too soiled, wash off the grease with water and soap before wiping other parts. You can use this method in other dust-accumulating areas like heaters, vents, and many more. Remember to wash it as often as necessary, and it should be damp, not soaking wet.
Wash your windows and other glass areas using a window or glass cleaner. Then, you can then replace or wipe them clean if necessary. Check your apartment for nail holes and patch them up. Use a commercial putty to restore it to its original state.
Carpet and Floor Cleaning
Once you are done with the walls and ceilings, do not forget the floor—vacuum under your carpets, sofas, coffee tables, and movable cabinets. Mop the feet to get rid of any stain or grime that may have accumulated over time. Be careful not to slip on wet floors!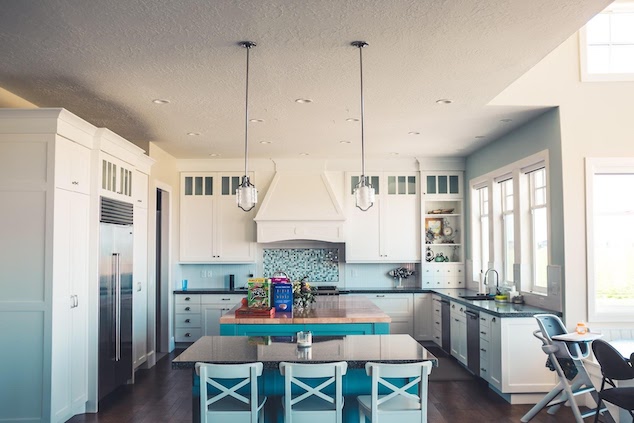 Stain Removal
Often, the kitchen comes next after the living room as it has an accumulated amount of dirt, grease, and dust altogether. Be sure to scrub out greasy surfaces with soap and water. Try to get rid of kitchen stains using bleach and strong cleaning chemicals but follow the health hazards.
Use a damp cloth washed with soap and water to wipe the grime off the fridge. Clean all flat surfaces properly using a wet cloth or rag. If you do not like using strong chemicals in cleaning, you can always try water with baking soda. Spray the solution on your fridge or other greasy areas and wipe it off using a dry cloth.
For tougher stains, you might want to try scrubbing them with a brush. Use baking soda and lemon to whiten stains between kitchen or bathroom tiles. Sprinkle a generous amount of baking soda and drops of lemon juice in between the tiles. Let it sit for about an hour or two before scrubbing it off.
Go around your apartment and take note of every area that would require cleaning. Inspect dusty cabinets, drawers, and more. A quick look at particular areas will help you determine which areas need more attention. Organize your list, from the least to the most filthy areas. 
Cleaning is not the most favored chore despite its importance in maintaining our homes neat and tidy. It may seem like a drudging task. But there are always more efficient ways to tidy up your apartment before leaving it. Be sure to have everything checked to not leave any areas untidy that might upset your landlord.