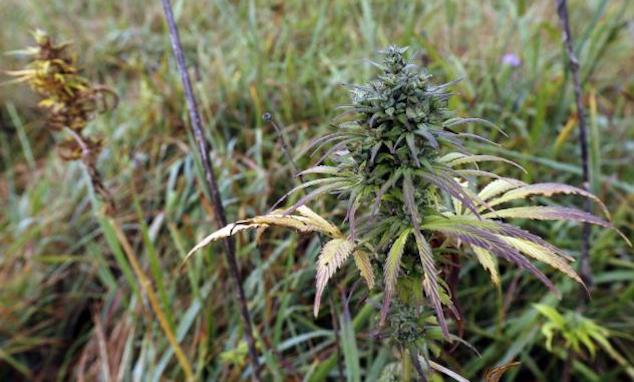 Can you legally buy Hemp flower in Nevada? Understanding federal guidelines & the difference b/w

marijuana or other pure cannabis products.
Is it legal to buy hemp flowers in the state of Nevada? What are the rules?
Yes, it's legal to buy hemp flowers in Nevada. Additionally, officials implemented federal guidelines to ensure the safety of CBD extracts and CBD hemp flower products. Nevadan lawmakers also worked with the U.S. Department of Agriculture to create standards guarding against cross-contamination with marijuana or other pure cannabis products. Read on to find out whether you can purchase Cannaflower's CBD in Nevada.
What Is the Difference Between Hemp and Marijuana?
Hemp and marijuana both come from the Cannabis sativa plant. However, growers sometimes use distinct cultivation methods to produce the disparate crops because hemp and marijuana have different purposes. The former is used in foods, beverages, personal care products, supplements, fabrics, textiles, paper, construction materials, and other industrial goods. The latter is primarily sold for medicinal and recreational purposes. The notable exception is premium smokable hemp flower, which is often cultivated exactly the same as medical grade cannabis and looks identical.  
Does Hemp Get You "High" Like Marijuana?
Unlike marijuana, hemp does not make you "high" since it doesn't contain substantial amounts of tetrahydrocannabinol — aka THC — the psychoactive cannabinoid associated with ingesting and inhaling marijuana as a medicinal aid or recreational vice.
However, over decades, researchers have studied the plant and learned that THC isn't the only cannabis plant element that provides therapeutic relief. Many people find that high levels of CBD and the microdoses of THC provide a perfect combination of clarity and relaxation. 
The new information, and a wave of legalization across North America, made way for new CBD and hemp flower industries. The industrial hemp market in North America and Oceania alone is currently valued at US$2.6 billion, and it's expected to grow an additional 23.4 percent over the next five years.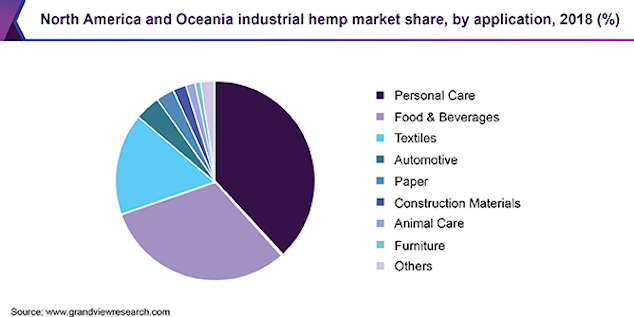 And those figures don't even include offshoot businesses that support the burgeoning hemp industry!
The Road to Hemp Flower Legality in Nevada
Back in 1998, Nevadans voted by a majority of 59 percent to legalize medical marijuana. A similar vote in 2000 won 65 percent of the vote — a supermajority — and in 2001, with the passage of Assembly Bill 453, medicinal cannabis became legal in the state. Bill 453 also defelonized the possession of small amounts of marijuana, which paved the way for full legalization. However, for nearly two decades, Nevadans needed a doctor's prescription to buy cannabis legally.
In 2015, the Nevada Department of Agriculture began to explore hemp flower legalization seriously, and officials carved out an exemption for hemp research purposes.
Finally, in 2016, a ballot measure, which would effectively legalize marijuana, was put to Nevada residents who approved it enthusiastically. On January 1, 2017, possession of recreational marijuana amounts became legal, and commercial sales began on July 1 of the same year.
By 2018, federal officials ratified the Hemp Farming Act, which decriminalized interstate hemp trading. So, instead of reinventing the legislative wheel, Nevadan officials applied HFA standards to businesses farming, processing, and marketing hemp flowers in the state.
Nevada's Hemp Flower Legality Standards 
To remain in stride with U.S. federal laws, CBD and hemp flower extracts can only be sold when the THC level is at or below 0.3 percent. In other words, those cannabis flowers that are classified as hemp have a similar THC content to cannabis in the 1950's. It works for relaxing but the intoxicating effects are notably absent. 
Moreover, Nevada's hemp industry is heavily regulated. Any party — individual or business — that wants to grow, professionally handle, or produce the crop must apply with the state, be approved, and secure a special license.
Growers can buy seeds from out of state, but the seller must be registered in Nevada.
Can Nevada Hemp Be Shipped Out of State?
Can anyone in the country — or foreign locales — buy hemp products online from Nevada? The 2018 Hemp Farming Bill allows for small amounts of hemp to be sold online and shipped across the U.S. 
Whether or not people in other countries can buy CBD products from Nevada sellers largely depends on their country's rules about hemp flower and cannabis-derived products.
And that's the skinny on the Nevada hemp flower industry. If you have questions about buying or selling hemp flower in Nevada, check out Cannaflower.com. They have the answers!