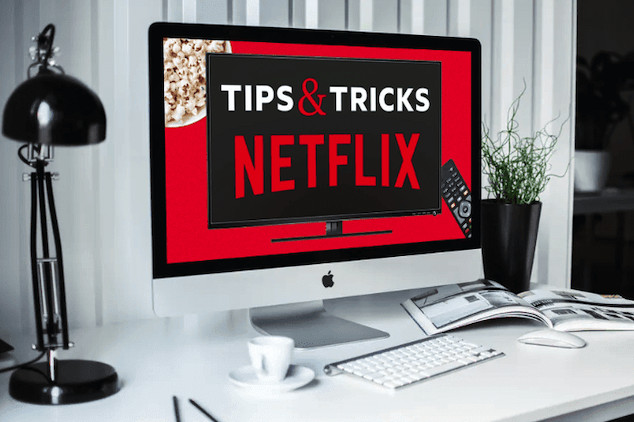 Do you want to know how to get the most out of your Netflix subscription? If yes then read this post to get the answer of your query in detail.
Netflix is a one-stop solution when it comes to watching classic TV shows, movies, and other types of media content on your preferred devices in one place. Despite the arrival of other streaming services like Disney Plus, HBO Max, and Peacock, Netflix still holds an edge over its competitors.
Netflix is popular among viewers due to various reasons. Firstly, the service offers an extensive content library to its users that includes original TV shows and movies you cannot find anywhere else. Besides, Netflix is simple in terms of ease of use as it is available on all the leading platforms and devices. 
Apart from this, you can use tons of attractive features that allow you to watch your favorite movies and TV shows hassle-free. 
If you do not know how you can get the most out of your Netflix subscription and watch all your favorite media content hassle-free, read this post in detail. 
13 Ways to get the most out of Netflix subscription
You can use Netflix according to your preferences, but here are some tips and tricks that help you optimize your streaming experience to new heights. These 13 tips and tricks include:
Find out what has been added and what's coming
If you think you have watched every TV show or movie available on Netflix, you are wrong. Interestingly, you can still watch a plethora of shows or movies like The Crown (season 4), Jingle Jangle: A Christmas Journey, and others on your screens.
Similarly, Netflix keeps adding new shows and movies regularly to keep its subscribers excited and engaged. However, it becomes difficult to explore the latest arrivals because several titles do not appear on the homepage.   
To discover the newest content on your Netflix library, you need to click the "Latest" option provided at the top of Netflix to instantly see all the new shows and movies.  
Use a VPN
As we all know, Netflix is also famous in small countries like New Zealand. Therefore, more than 2.42 million New Zealanders have subscribed to this amazing service. However, not every region's content library of Netflix is as famous as the US. The same goes for Netflix NZ as well. Due to that reason, even kiwis want to know how to get US Netflix in New Zealand.
This is because kiwis cannot access the US Netflix due to geo-restrictions in New Zealand. Therefore, they will need to use a VPN that provides a US IP address. This way, they can change their original online locations to the US and unblock the US Netflix content library while residing in New Zealand.   
This is another hack you can try out as a New Zealander or a resident of any other country across the globe to take your streaming experience to the next level.
Use codes to access sub-genres
When you use the right codes, you can discover Netflix content based on different genres. These genres can be action, anime, sci-fi, comedy, suspense, horror, history, etc. As a result, you can access plenty of amazing shows and movies related to different genres.
Download TV shows, movies, and other content to watch them offline
Luckily, you can use Netflix's offline viewing feature by just clicking the "Download" option to watch your favorite content, be it a TV show or movie, even without an internet connection on your mobile phones or tablets.  
Use Netflix Roulette
Fortunately, you can use an impressive Netflix Roulette feature that lets you watch movies and TV shows based on IMDB ratings, genres, and Rotten Tomatoes. If you are indecisive about what to watch on Netflix, this feature will help you a great deal. 
Know all the Computer Shortcuts 
If you want to enhance your Netflix streaming experience, follow these keyboard shortcuts accordingly:
F key allows you to watch content on full screen, while Esc key lets you come out of the full screen. 

You should use the Spacebar to pause and play the content as and when required

PgDn key also pauses the content, and the PgUp key plays the content 

Stream Netflix at off-peak hours
If you want to enjoy watching Netflix shows or movies at the better video quality, login to your Netflix account during off-peak hours. It means you should watch Netflix early in the morning or late in the night to avoid facing issues like buffering or slow speeds.
Turn off Autoplay
If your children are also using your Netflix account to watch their favorite cartoons or shows, turn off the autoplay feature to prevent your children from watching content for hours.  
Pause and resume your Netflix Membership
Netflix is a subscription-based video on demand streaming service. Therefore, you can cancel your membership anytime you want using the Cancel Membership option available on the Account Page. Likewise, you can resume your membership and start watching content as per your streaming needs. 
Delete your Netflix viewing history
Netflix allows you to remove your viewing history if you do not want to share your streaming activities with anyone. Thus, you should go to My Activity Page and click the X provided next to an item to remove a particular show or movie. 
Create a personalized profile
When you subscribe to Netflix, you can create your personalized profile based on your preferences, including watched lists and viewing suggestions. This way, you can create 5 different profiles. For that reason, you should go to the "Edit Profiles Page." Once you have gone to the said page, you can click the "Add Profile" button to add more profiles anytime.  
Customize language and subtitles
If you are a fan of foreign language movies, you should go to the Subtitles Page to see which movies or shows offer this feature. You can also change the subtitles' appearance by changing color, font, size, and background appropriately.  
Stop Netflix from playing the next episode
If you do not want to stream the next episode of your favorite show when you just have completed finishing the current one, turn off the post-play feature; that's it. To deactivate this feature, go to your account and click "Playback settings". 
Now, under "Preferences" deactivate "Play next episode automatically" option then click "Save" to complete deactivating the post-play feature.   
Wrapping Up
All these tips and tricks mentioned above help you maximize your Netflix streaming experience considerably. In short, taking full advantage of your Netflix subscription is still in your hands. We hope now you can watch all your favorite TV shows and movies along with your loved ones from anywhere on multiple devices with a single account.