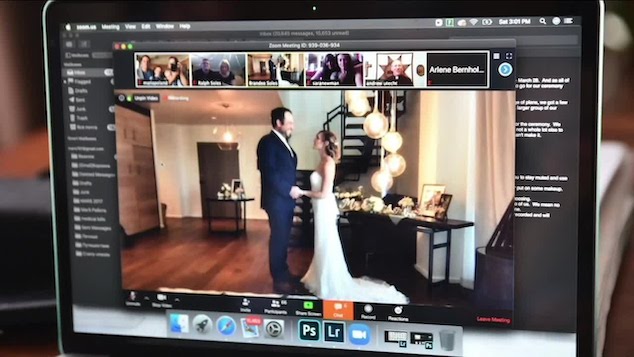 Unique Wedding Ideas During COVID-19 that caught favor and are changing how couples now marry and celebrate their nuptials. 
Fortunately – everything isn't dreadful about the pandemic. There are some positivities that lie on the other side of the coin. Whether it is providing relief to nature, reducing pollution, balancing population, or, bringing people close together – COVID-19 is surely not what we think, perceive, and feel as humans. 
When the rage of coronavirus is unleashing on millions of people across the World – there are people who decisively stepped-in to take a significant action of a lifetime of – Getting Married.  
Perhaps, you're one of them- And- curiously shuffling across the pages to find some crazy yet awe-inspiring unique wedding ideas. There are many ways to vow your promises to your partner and definitely more of them to make your wedding a sensational one. There are simple as well as remarkable ways to do this.
Pick astonishing wedding decoration ideas, unique theme of your wedding, select a venue, invite selected guests, and you're ready to create a fabulous event. These phenomenal ideas are definitely the right way to pursue the special occasion in an unique way and is thousand times better than cancelling, postponing the wedding to the next year. 
To help you plan the event sensibly, we are here with some incredible wedding ideas that have already bought couples like you together. And – they have all the possibilities to pick your attention or might become your choice to pamper the exciting adorable feelings for you to liberate. Let's take a look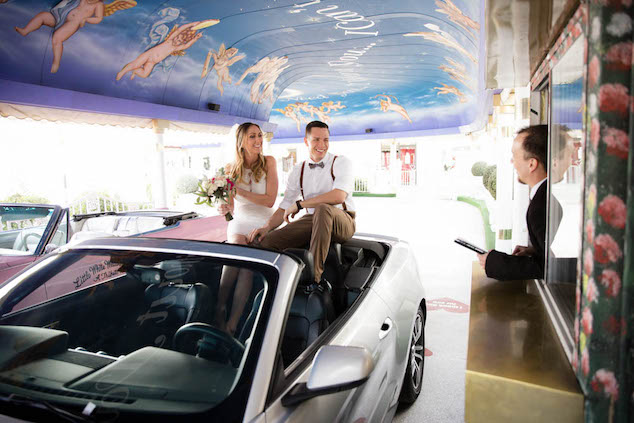 1. Drive Thru Weddings

Following the outbreak of COVID-19, few smart couples have come up with a unique idea of tying a knot. The loophole to the problem allowed them to cut through the guest list and fulfill their fantasy of a dream wedding without actually postponing it for months.
To make the big day special, couples with a handful of guests along the side are blessed with wishes. The ceremonies are performed keeping the social distancing guidelines in mind. And  the invited guests offer their wishes while driving through their car. Well, it is a brilliant idea that is as lovely as the couples who decided to make a statement with their wedding in style. Drive thru weddings are now becoming more and more fancier for couples who are ready to take their beautiful relationship –  a new beginning of life. And, we are here to offer them luck for the future.
    2. Masked On Wedding

Another great idea to keep the hopes of getting married this year alive is masked-on weddings. Masked-on weddings are an intimate way to perform all the ceremonies while keeping everyone safe on the spot. However, it would be crucial to cut down the huge guest list to a very few guests – to keep up with the guidelines.
All the popular ceremonies including "kissing-the-Bride" are completed even when the mask covers half of the face. Masks are never a problem and you can always personalize them to keep the fun, charm, and vibes of the occasion intact. However, a mask is always important and in any way – you should not compromise the health safety for you or for the others.
   3. The Eye Contact Wedding

Nothing could be more exciting and beautiful other than capturing the picture of your bride or groom in your eyes. Eye contact wedding is envisioned as a popular way to get engaged without having to actually postpone the wedding again and again. 
The best part about this sort of wedding is that you're acting responsibly while complying with the guidelines issued in the public interest. But being responsible does not mean you need to leave any possibility of making the big day special. Put some nice decoration, play some heartfelt music, and do the gazing – while you step in a new chapter of your life.
   4. Socially Isolated

If you've sadly cancelled or postponed the plan of getting married in 2020 – it is time for you to rethink it over again. Social isolation weddings seem like having the right answer for a cozy and safe wedding. There are planners who do this in an effective manner. And – you surely cannot overlook any possibility to enjoy the fun options that lie by your side.
Social isolation declutters things to make the occasion plain and simple. There are no guests, just the bride and groom. This is not the event many people are accustomed to – so it is just the right way to say "Yes" to your partner proposal. And take an important decision of the future while at-home with your special one.
   5. Virtual Feast

After virtual parties, virtual birthdays, now – Virtual weddings have come into the picture to rescue the hopes of couples dying to get married and experience a new feeling that comes with it. Virtual feast is a tremendous way to achieve this feat. The fascinating part about this theme wedding is that you can stay connected with your loved ones during the occasion and they could testify to the remarkable event taking place. You definitely don't want to miss their blessing – while making a significant turn of your life.
Virtual weddings are now a next wave in the wedding space. Keeping the fact – how serious the pandemic is- there is no safer alternative than this. You can celebrate the entire function behind closed doors but still be connected and greeted by people who matter.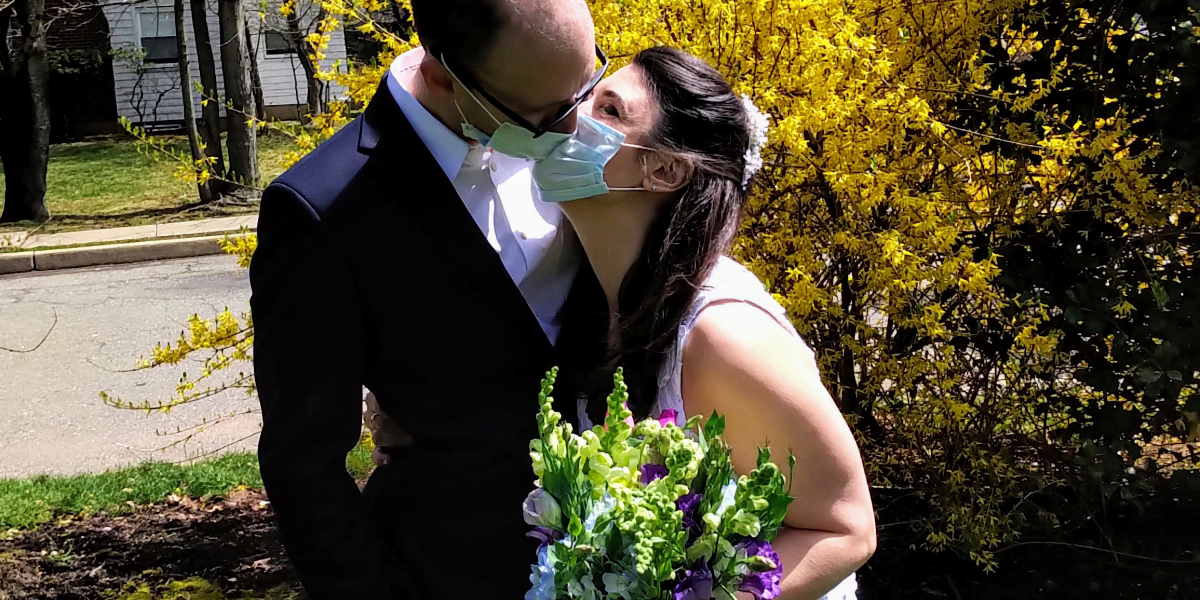 6. Minimony

Don't let frustration outpour through your action and become the reason for your stress. Minimony weddings have taken the couples by storm. It is a great way to depict the intense and magical feeling by meeting the relaxation provided to marriage ceremonies to take place. And – you won't need an additional thinking cap to keep the hopes alive.
Minimonies are a perfect way to accomplish a dream wedding that is lavish and luxurious without actually splurging out a lot of money. It will allow you to go all out and experience luxury mingled with inexpensive items. Minimony is planned in such a way that it meets your desired course – whether it is decoration, planning, honeymoon, or delightful food – everything is real but with added precautions.
   7. Elopement Wedding

Elopement wedding perhaps sounds crazy but is a great way to liberate your feelings. There is a lot of pre-planning that goes with these sorts of weddings – and there are planners who possibly strive hard to sum up things. Anyways – for this couple the entire process is a roller coaster ride. And the couples would be utterly exciting witnessing things taking shape.
You can go to your favorite hangout place, a beach, or a place where you both could engage in a nice romantic conversation and plan your future picturising each one of you being together. Nothing could be more dreamy thinking of an event unraveling on a special day of life. Thanks to the elopement concept that was brought to fore. Undoubtedly, it is one of the amazing ideas to keep the big relaxed and free from stress.
Let's express it out
Keeping doors open to welcome some fanatic ideas would definitely put you on the road to your desires – you crave for. Weddings are certainly more than decoration, celebration, and party – it is a bond that one person makes with the other one. And – no matter – how you pursue to create that bond – the ultimate destination would definitely be the way to heart.