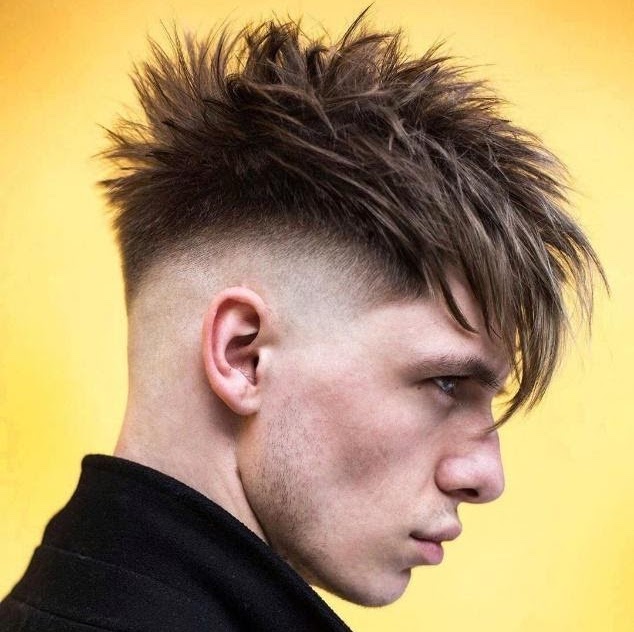 Short haircuts for men may be as stylish and intricate as other men's hair looks. Use our guide to learn how to make your short cut the talk of the town.
If you consider short haircuts for men boring and inexplicit, you have come to the right place. We have collected the most useful pro tips on how to pull off your best hair look as well as picked out the snazziest options for every taste. With the help of the following guide, we are sure to redefine short men haircuts so that they are never underrated again. 
The Expert Advice And Hints On Short Haircuts For Men
As there are so many short haircuts for men out there, which you can see for yourself on our MensHairCuts website, you should take care to make your hair look unique and eye-catching. Besides, like with any other haircut, you want yours to be up-to-date. To ensure that happens, follow the tips and tricks that our experts shared with you below:
    1. Texture Is Key

Texture should be used as much as possible. The more textured cut you create, the more styling options you have. 
    2. Short Sides Long Top Is Always A Good Idea

Even if you go for particularly short haircuts for men, you still should try to create contrast leaving the top a bit longer than the rest of the hair. Pairing it with an undercut, a taper or a fade guarantees you an edgy and sharp look. 
    3. Do Not Skimp On Hairstyling Products

Not only will a really good hair product make your hairstyle last all day long but it will also take care of your locks, providing them with the necessary hydration and added shine. 
    4. Regular Upkeep Is Crucial

Because your hair is short, it does not mean you can leave it like that. Instead, when it grows out, every extra inch becomes noticeable. Thus, you should pay your barber a visit at least once a month to keep your haircut in check.
    5. Adjust The Haircut To Your Individual Features 

It is important that your haircut suit your face shape and hair type. This also concerns the case when you have a receding hairline or thinning hair. That said, follicly challenged guys should avoid such hairstyles as a comb over, a slick back and other looks that expose their burgeoning bald spot.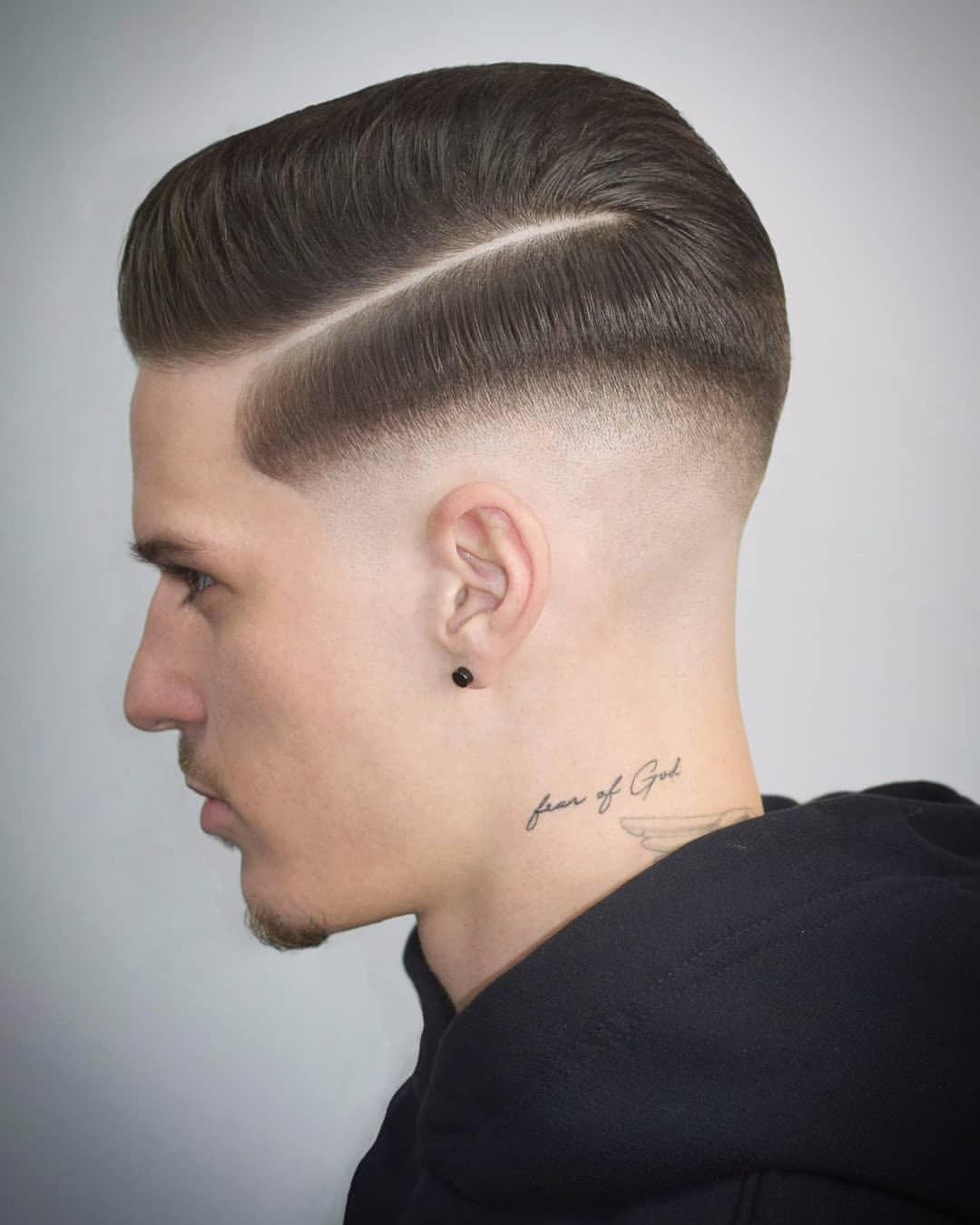 The Trendiest Short Haircuts For Men 
Now that you know all the secrets of making the most out of your hair, it is time to explore the most fashionable short haircuts for men.
An Extended Buzz Cut
You can never go wrong with a buzz cut haircut. Though, to give it a modern vibe, turn to its extended version. It still remains low maintenance and effortless, but the impression it makes is more powerful and long-lasting. 
A Short Pompadour 
If you feel like adding a chic flair to your look, go for a short pomp. While it is not particularly easy to maintain, it fully pays off with the admiring gazes your ample hairstyle is going to collect.
A Messy Undercut Faux Hawk
A classic version of this daring hairstyle may not be appropriate for some situations. Yet, giving it a messy appearance ensures that your hairstyle will be suitable for almost any ambiance. In its turn, an undercut haircut on the sides makes your prominent top the focal point of the whole look. 
Cropped Curls
Curly hair men often choose to chop off their ringlets, as they are quite difficult to maintain. Though, we can offer you a compromise so that you would be able to embrace your natural hair texture. Go for a crop top haircut, which accentuates your curls while keeping them tamed. 
A Comb Over With A Hair Design
A comb over hairstyle looks polished and refined and sometimes it may feel a little too preppy. To spice it up a little, embellish your sides and back with an intricate hair design. Remember though that to keep it on flick, you should update it regularly. 
A Classic Short Haircut With A Hard Part
Pairing a classic haircut with a modern one is a surefire way to get a stylish and trendy look. Thus, complement your simple short cut with a hard part to add definition and edge to it.
A Caesar Cut With A Line Up
Although a Caesar cut already looks bold and pronounced, you can take it to the next level by adding a line up along the front hairline. This simple move gives more emphasis to the textured top and makes the outline clean and tidy. 
Considering all mentioned above, you are bound to end up with one of the coolest short haircuts for men existing. It is time that you set your imagination free, as your hair deserves to look its best. Just remember to stick to our advice and select the hair look that speaks to you.