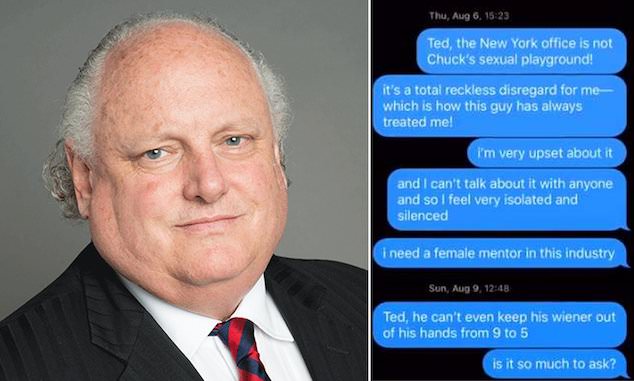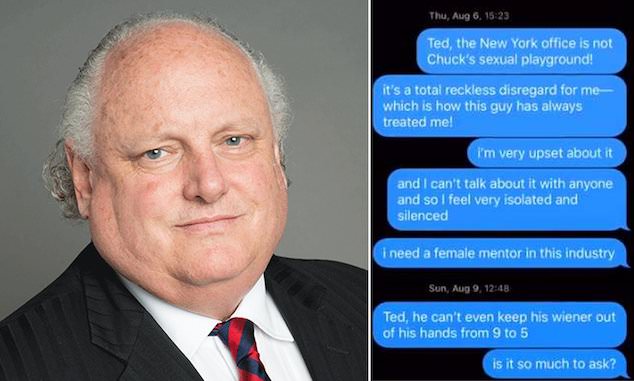 Chuck Hinckley Marathon Capital managing director caught self pleasuring by junior analyst Logan Williams in Manhattan sexual harassment lawsuit. 
A female junior analyst at what a filed Manhattan lawsuit describes as a 'male-dominated' investment bank walked in on her managing director boss masturbating in a conference room only to be fired soon after.
Logan Williams says her disgust with the 'boys culture' at Marathon Capital in her sexual harassment lawsuit took a 'mortifying' turn on July 23 when she walked in on the company's managing director, Chuck Hinckley, allegedly self pleasuring himself in a conference room.
'Ms. Williams walked in and observed an extremely surprised look on Mr. Hinckley's face. She looked down and saw Mr. Hinckley desperately trying to push his penis back into his pants with his left hand. He was simultaneously moving his computer mouse with his right hand, apparently in an effort to close whatever was open (probably pornography) on his screen,' the suit filed in Manhattan Federal Court states.
Williams' lawsuit includes screen grabs of texts she sent days after the alleged incident.
'The New York office is not Chuck's sexual playground!' she wrote. 'He can't even keep his wiener out of his hands from 9 to 5.'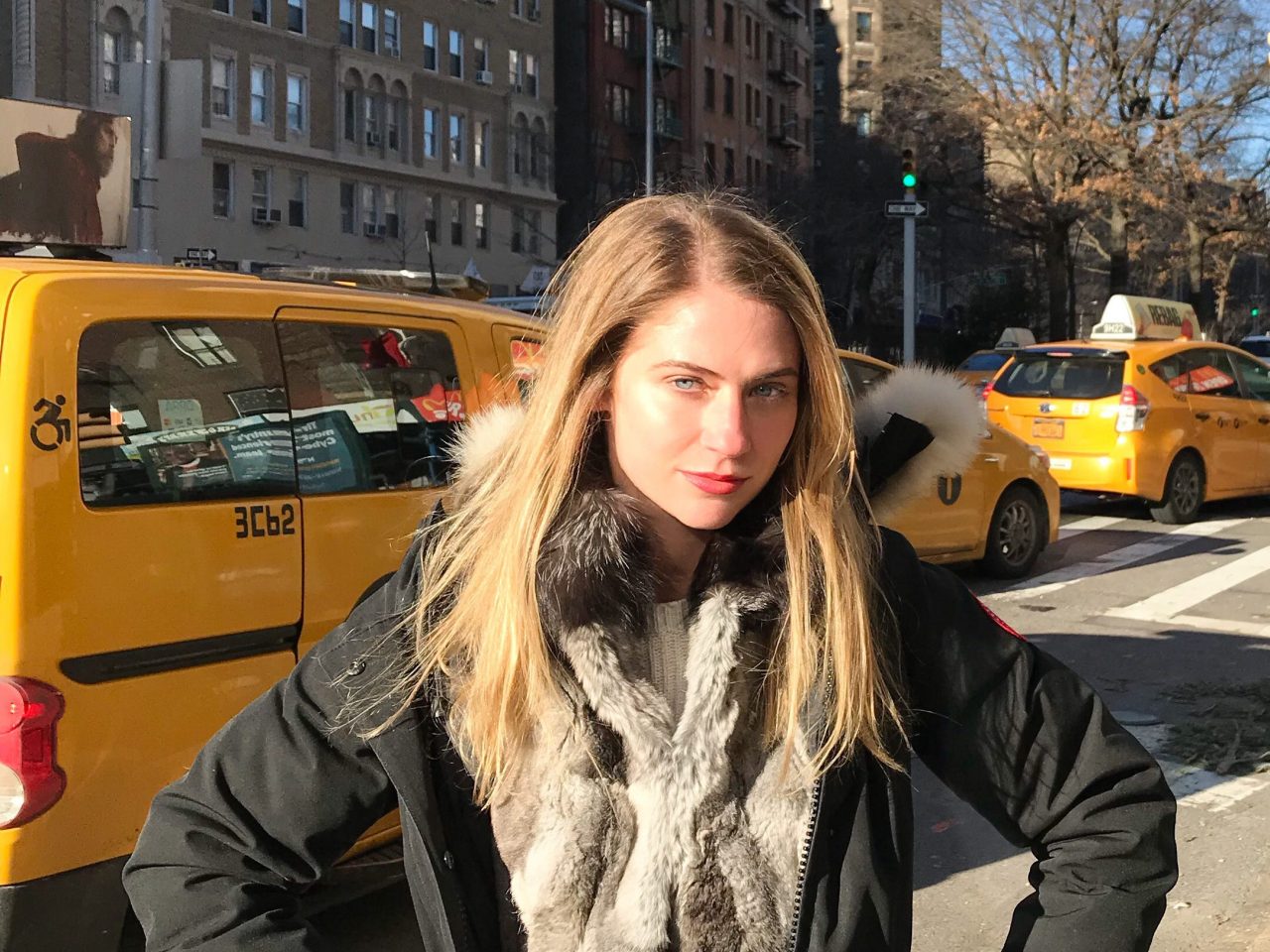 The suit also alleges Hinckley regularly screamed at the first year analyst to 'shut up,' sharing unwelcome details about his sex life along with getting too close to her at the office during the coronavirus pandemic.
Williams, a Coast Guard veteran and Columbia grad, also names Marathon's chief executive Ted Brandt in the complaint filed in the US Southern District of New York, claiming he ran a 'boy's club' at Marathon, which had 10 men and no women on its senior leadership team the nypost reports.
The suit also describes Williams being told she needed to be 'more ladylike.'
Other instances of alleged sexual harassment included the analyst being 'inappropriately ogled by a supervisor' who 'just stared at her breasts during conversations.' Brandt is also accused of asking Williams to 'invite her model friends to the firm's Christmas party,' the suit claims.
Williams claims Hinckley regularly complained that his wife no longer had sex with him, making him a regular user of so-called "sugar daddy" sex web sites
But there's more.
Logan also claims receiving a 'threatening call' from a protected number in which someone posing as a police officer told her to keep quiet or 'something very bad will happen to you.'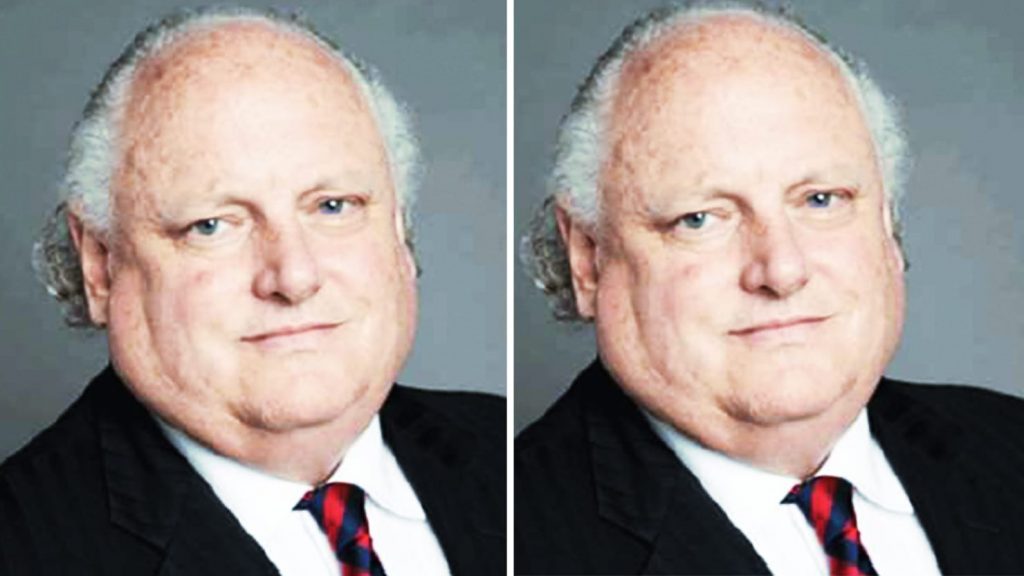 Chuck Hinckley Marathon Capital fired
Those texts and other communications with colleagues, according to her supervisors, violated a gag order as part of the bank's internal investigation of the incident.
Come Aug. 24 the female employee was fired reports the nydailynews.
'As alleged in the Complaint, a hostile and discriminatory environment was fostered at Marathon, a company run entirely by men, because of its leaders' willingness to look the other way and put profits over a safe work environment. No women should ever be subjected to the outrageous conduct Ms. Williams endured, and we look forward to vindicating her rights in federal court,' attorney Michael Willemin of Wigdor LLP said.
'It is unfortunate that our former employee has resorted to making baseless allegations that are nothing more than a desperate attempt to extract an undue payment. Marathon Capital adheres to the highest standards of professional conduct and we will defend ourselves vigorously,' a Marathon spokeswoman responded.
Of note, Chuck Hinckley's bio is no longer listed on the firm's website and his LinkedIn account has also been removed. Hinckley is no longer employed at the firm. It is believed the executive has since been fired.
To date, Chuck Hinckley has publicly declined to address the claims. Can anyone guess why?