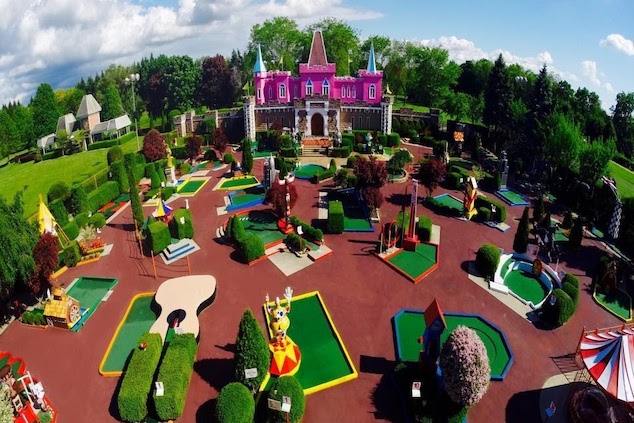 Crazy Golf Courses in Europe: Themed mini golf experiences continuing to make the sport adventurous and entertaining by adding an interactive feature. 
Crazy golf, also known as mini golf is becoming everyone's favorite game day by day. Just as you observe golfing on Algarve Golf Holidays, this new way of playing golf has made fans all over the world. So, here are a few golf courses that provide the ultimate experience of playing mini-golf.
Bubbeljungle Mini-Golf Course, Netherlands
This is an out-of-the-world experience. This golf course gives you the mini-golf experience like no one else. Bubbeljungle makes the game more exciting by adding an interactive feature to it. It makes visitors play golf around a story and you have to put the ball in the dark while solving the clues. Once you put the ball you get the next clue. This crazy golf is a major attraction in the Netherlands for both golf lovers and amateurs. 
Hastings Golf Course UK
It is every golfer's dream to play golf here. This mini-golf course has made the sport so entertaining and adventurous that golf gets a new meaning altogether here. The 3 courses have water jets, windmills, a lighthouse and the super pirate-themed course. It hosts events and tournaments all year round for people to witness some exciting golf games. People practice the game year-round to participate and excel in the event.
Plonk Golf, UK
This one-of-a-kind golf course has its branches in various parts of the UK. Made from totally recycled items, this golf course was designed for plain fun. It gives a twist and variety to the game and makes it more exciting. It's unique feature is that it has games designed for all age groups. There are personalized games to suit kids, men and women. They have even partnered with bars and pubs for everyone to add fun to their gala time.
Jurassik Park Golf Course
There is no doubt that this is the most common theme for a golf course. But it still has not lost its charm. Of course, it is dinosaur-themed and you have to play golf in their area. Note that this sport is not only famous among kids but also among adults. Sometimes it is so full over the weekends that it is difficult to get a booking. But nonetheless, this crazy golf among the dinosaurs should be experienced by one and all. Just imagine playing golf in the dinosaur era!
Dragon Quest, London
Like its name, this place is not for average golf players. You can play golf here if you know your game well. This golf course is located in the middle of a water body and if you do not know your game well, you will put the ball directly in the water. So, before you head to this one of a kind golf courses make sure you have practiced your game. Even if you plunge the ball in the water, don't worry you will master it soon. But we assure you that you will have lots of fun.
City Golf, Sweden
This is a proper mini-golf course. Along with that, this resort has built a crazy golf arena using its best designers. This is also a nice experience. You can switch between golf games and play whatever the weather and your mood favors. This also has adventures built for crazy golf lovers. This is a place where all age groups can have fun. It makes a nice weekend getaway and you can have all the fun in golfing.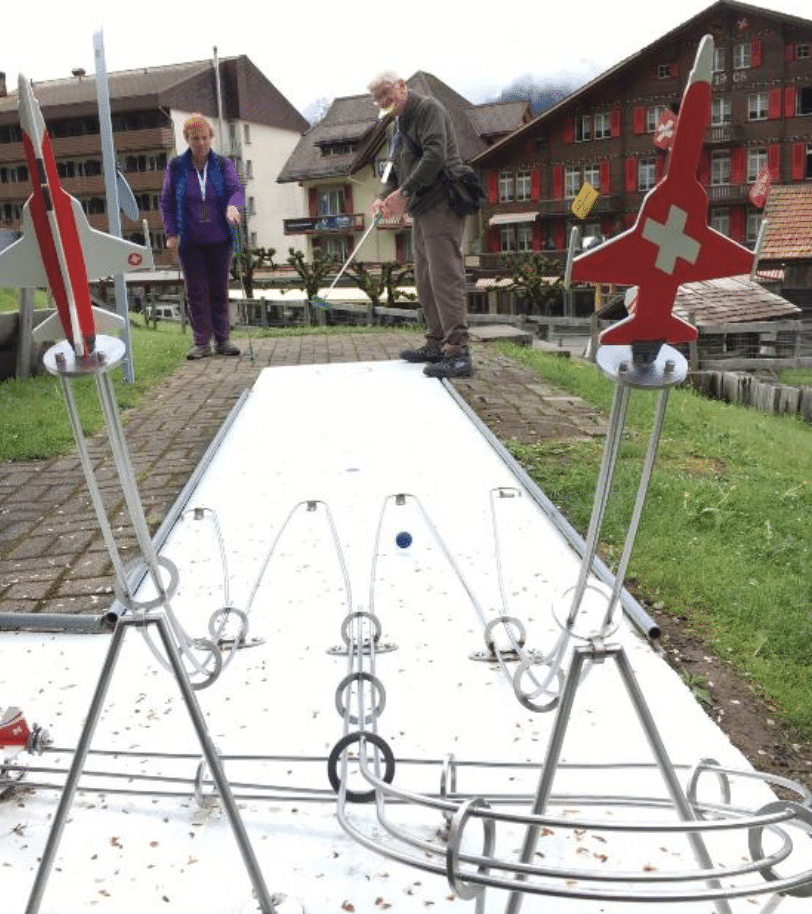 Mini Golf, Wengen
This golf course in Switzerland is situated right in the middle of a village and is the most visited tourist spot in Wengen. People especially go to visit this place and have an experience of mini-golf. The village is as warm as it can be in welcoming guests. People and kids of all age groups can come and have a blast here. The golf course is just not for fun only though; it has some hard holes as well. Nonetheless, the place guarantees total fun. All the required equipment is provided by them to the tourists. All you have to do is play some golf.
De Midgetgolftuinen, Netherlands
This golf course gives three different experiences in the same golf course. These are gravel surface, hard surface and a grass surface. One can try different techniques and become a pro in their favorite type of surface. This golf course is really enjoyed by the locals and tourists. There are croquet hoops and hollowed logs to get your ball through. 
With these crazy golf courses, you will have a really different experience of golf. These people have gone way ahead in making the sport really entertaining and needless to say they have succeeded. So, plan your next holiday around crazy golfing to have a unique holiday experience.