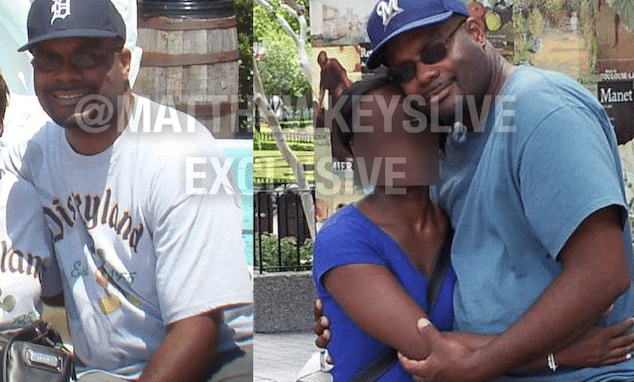 Anthony Ferrill Milwaukee MillersCoors shooter long time employee of 20 plus years identified as

Molson Coors Beverage

gunman who killed five fellow co workers and self.
##Update: Milwaukee Police Dept early Thursday afternoon officially confirmed the identity of the MillersCoors shooter as 20 plus year 'black' employee, Anthony N. Ferrill who worked as an electrician at the Molson Coors Beverage plant. 
Social media sources late Wednesday revealed the identity of the Molson Coors Beverage company gunman who went on a mass shooting rampage at a MillersCoors plant in Milwaukee that left 6 dead, including the gunman as 20 year plus employee, as Anthony Ferrill.
Posted award winning journalist, Matthew Keys citing Milwaukee law enforcement: 'Another exclusive photo of 51-year-old Anthony Ferrill, gunman in today's mass shooting in Milwaukee. This photo was taken last May. Law enforcement source said he was a 20+ year employee at MillerCoors / Molson Coors'.
According to one worker cited by jsoline, Ferrill believed he was being discriminated against because he was African American and that he frequently argued with at least one of the victims, a fellow electrician.
That colleague told the Milwaukee Sentinel that Ferrill would anger his colleague by watching movies on his phone during his shift. Ferrill is said to have believed that colleagues from Miller were coming into his home, bugging his computer and moving furniture around.
At some point Wednesday afternoon, Ferrill who had been fired earlier in the day was able to regain access at the brewing facility after stealing the name tag of a colleague according to a source cited by CBS2.
It remained unclear what led to Ferrill being fired earlier that morning.
Upon making entry, Ferell is accused of firing at former co workers, including the un-named electrician co-worker with a gun affixed with a silencer, WBBM-TV reported. Also targeted were other workers alleged to have 'harassed' the long time electrician.
Of disconcert, unconfirmed reports on social media indicated Ferrill being the target of racial harassment, including a noose found by his locker.
Was MillersCoors black gunman victim of work racial harassment?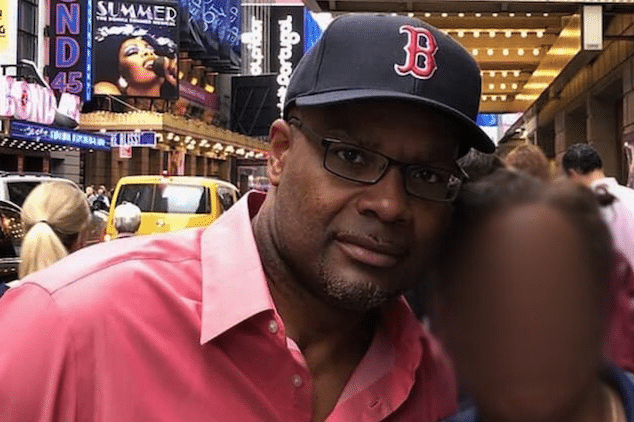 Workers express disbelief: 
As word spread Thursday that Ferrill was the shooter, current and former co-workers expressed bewilderment jsoline reported.
'He was a very good electrician, a very good worker and I couldn't say anything bad about the guy,' said Phillip Rauch Sr. who retired in April after working with Ferrill for 15 years. 'Every time I worked with him he was always in a good mood.'
Neighbors shocked
Neighbors said Ferrill was known to carry guns; some said he always carried a gun.
Elizabeth LaPine has lived in the neighborhood for 11 years. She said she once saw what she believed to be a gun safe delivered to the home.
'I knew he was interested in guns,' LaPine told via the Milwaukee Sentinel.
She said it was hard to believe that her neighbor was the shooter.
'I would never believe it … that he could do something like that,' LaPine told the Sentinel. 'He didn't give me the impression that there was anything wrong. It didn't seem like there was anything different.'
Of note, Ferrill was a licensed industrial journeyman electrician and a member of the International Brotherhood of Electrical Workers in Milwaukee. He served in the U.S. Coast Guard from 1987 to 1991 and was honorably discharged, according to Rick Flowers of Milwaukee County Veterans' Services.
Ferrill received a VA loan to help purchase his three-bedroom ranch home on the 8200 block of West Potomac Avenue. He lived there with his wife and family since 2004.
BREAKING: Authorities in Milwaukee say six people are dead, including the suspect, after shooting at Molson Coors beverage company. https://t.co/JKaBBIHv4X pic.twitter.com/R2oZ9nAnbc

— ABC News (@ABC) February 27, 2020
The #MillerCoors facility in Milwaukee is a sprawling campus known as "Miller Valley" — includes the historic "Miller Caves", massive warehouses, corporate offices and the brewery.

Sources telling @JermontTerry the shooting is in the production plant.@cbschicago pic.twitter.com/wopRup84NH

— Chris Tye (@TVTye) February 26, 2020
Brewery complex which employs 1000 plus remained on lockdown:
Wednesday's shooting incident occurred at a sprawling complex that includes a mix of corporate offices and brewing facilities the Chicago Tribune reports.
At least 1000 plus people work at the complex, which had remained on lockdown.   
The venue retained heavy police presence along with fire trucks and ambulances. 
By 4:44 p.m., there was no further active threat, Milwaukee Police said. By 9:40 p.m., the scene was secured and all employees who had been in the building were accounted for and had been evacuated.
But as late as 6:30 p.m., some employees were still in the building.
'There's over 1,000 employees. There's multiple buildings – more than 20 buildings we have to secure. We have checkpoints that we're checking off each employee one by one. That's going to take several hours to do,' Police Chief Morales said at that time.
The most difficult task remains in recovering the bodies, Morales said.
Molson Coors is one of the city's biggest employees.
Before Wednesday's shooting, there had been three mass killings nationwide in 2020, with 12 total victims. All have been shootings. In 2019, there were 44 mass shooting killings, with 224 total victims. The Associated Press/USA TODAY/Northeastern University Mass Killings database tracks all U.S. homicides since 2006 involving four or more people killed, not including the offender, over 24 hours regardless of weapon, location, victim-offender relationship or motive.