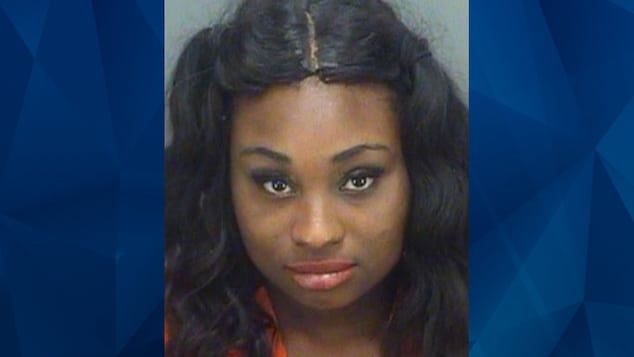 Taniea Sherrod St Petersburg, Florida woman stabs boyfriend w/ surgical scissors while recovering at hospital after refusing to show phone to teen suspecting him of cheating.
You cheating? A St. Petersburg, Florida woman is facing a felony charge for allegedly stabbing her boyfriend with surgical scissors while he was in a hospital bed according to a police report.
Taniea D. Sherrod, 18, is charged with aggravated battery with a weapon after the incident, which occurred Nov. 19. An arrest report cited by tampabay.com cited the address of the incident as 701 Sixth St. S in St. Petersburg, which is the address of Bayfront Health St. Petersburg.
Sherrod's boyfriend was in a hospital bed at about 10:30 p.m. that day. Sherrod was with him and started arguing with him over 'suspected infidelity,' a police report stated.
Sherrod became 'irate' when her boyfriend wouldn't let her see his phone.
And here's the fun part kids:
Sherrod is alleged to have then 'picked up a pair of surgical scissors that were in the hospital room and began stabbing the victim in the right thigh causing multiple puncture wounds,' the police report stated.
Interestingly the report did not indicate why the woman's boyfriend was in the hospital in the first place.
Sherrod was arrested on Dec. 4 and booked into the Pinellas County jail on a felony charge of aggravated domestic battery with a deadly weapon. She was being held Monday on $15,000 bail.
A written plea of not guilty has been entered on her behalf.
It wasn't immediately clear if the suspect was the same St Petersburg teen girl who involved a large police search for her after running away two years ago.