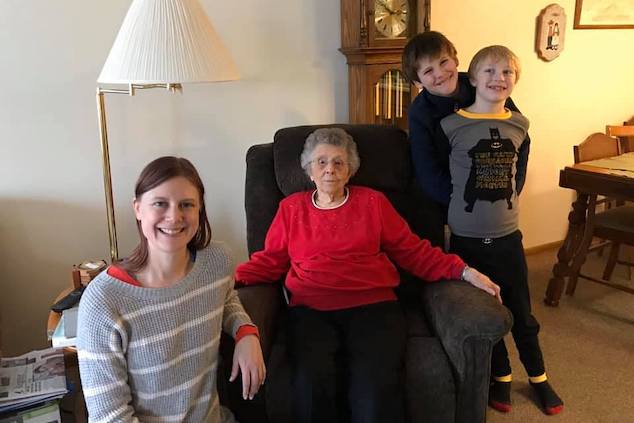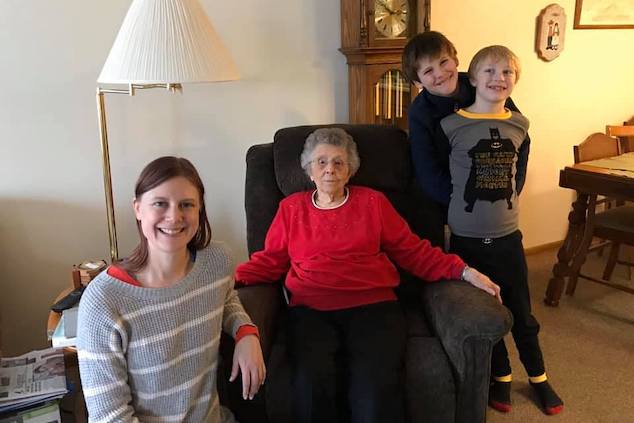 David Schladetzky shoots dead former wife, Kjersten Ellingson Schladetzky and the couple's two children in a triple murder suicide at a Minneapolis home. Had finalized divorce over the summer.
A Minnesota man has shot and killed his ex-wife and their two sons before fatally shooting himself inside a Minneapolis home on Sunday, December 1, months after the former married couple's divorce was finalized.
David Stout Schladetzky, 53, is accused of having gunned down Kjersten Ellingson Schladetzky, 39, and the couple's two sons, William, 11, and Nelson, 8, before fatally turning the weapon on himself in a suspected triple murder-suicide, the Minneapolis Star Tribune reports.
The bloodbath follows the suspect having possibly barricaded himself inside the home, the Minneapolis Police Department said in a statement. Officers used a bomb squad robot to determine there was no threat before entering and finding Schladetzky dead.
Dave Schladetzky filed for divorce in 2018 and proceedings were finalized during the summer of 2019, according to Minnesota state court records.
The family deaths follow mere hours after Kjersten posting a photo with her two sons and another family member on her Facebook page, Saturday night.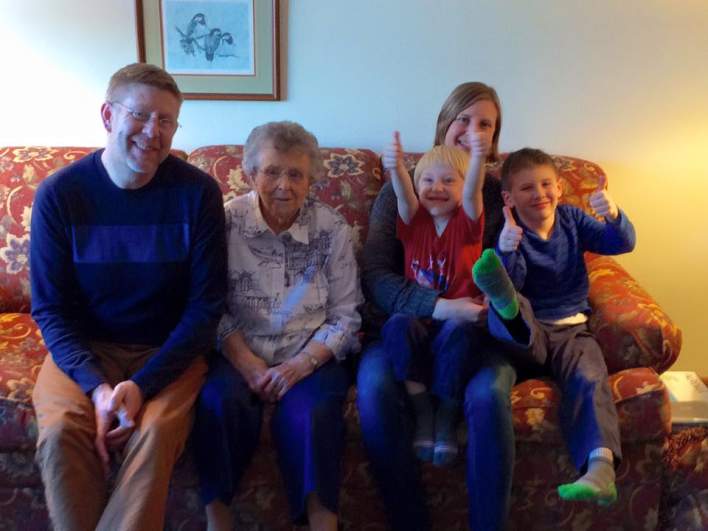 'I loved every minute with you guys.'
Neighbor, Erik Wiltscheck told the Star Tribune he helped Kjersten Schladetzky shovel her driveway Sunday morning, just hours before she and her sons were shot dead by her ex-husband. He said he was walking home from the store when the shooting happened. He said he saw the boys running with coats and backpacks on.
'I thought it was a game…All of a sudden, the gunshots started ringing out," he told the media outlet. 'If I had the chance, I would have traded my life for those kids. I just can't make sense of this,' Wiltscheck reiterated.
'All indication is that the children were outside playing in the snow when the suspect pulled up and shot them both,' police spokesman John Elder told reporters. 'There's no way someone can come up with a good explanation for this. This is horrific. This is a tragedy.'
Upon having gunned down his sons along the front yard, Schladetzky entered the family house where he also took the life of his former wife.
Ominously prior to the murder-suicide, Schladetzky is said to have texted a photo of himself with a flag flying at half staff with a message reading, 'I loved every minute with you guys.' It is not clear to whom Schladetzky sent that text message or when it was sent.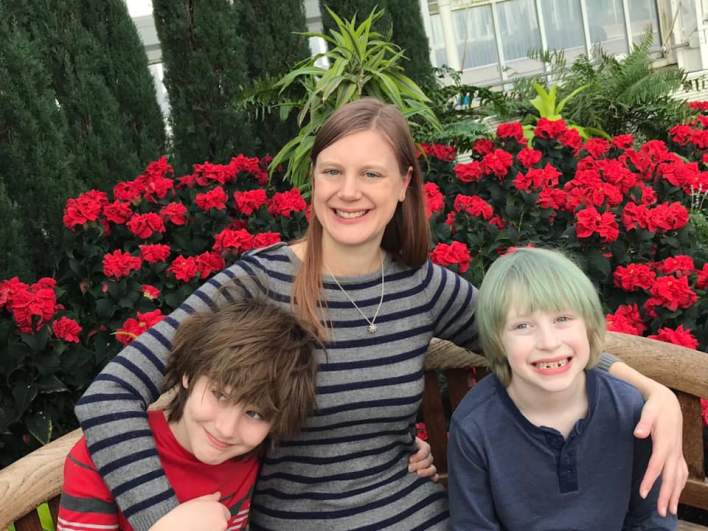 What went wrong? 
Of note, cops said they had never been called to the Schladetzky's home before on domestic violence or any other emergency calls. The home is listed in Hennepin County property records as being owned by Kjersten Schladetzky. It was purchased in 2007 by David Schladetzky. Ownership of the home was transferred to his ex-wife when their divorce was finalized, records cited by heavy reveal.
It remained unclear how long the former couple had been married before their split and divorce and what led to the husband filing.
The suspect was not revealed to have a criminal record aside from traffic violations. It is not yet clear when or how he obtained the gun used in the shooting, or if it was legally owned, according to police.
Schladetzky was listed as the vice president of the Parent-Teacher Association at Whittier International Elementary School in Minneapolis, where one of his sons was a student. He was also a former treasurer for the PTA and ran the Scholastic Book Fair, according to the elementary school's website.
Few details about Schladetzky's life were immediately available. It is not clear if he was employed, and if he was, where he worked.
Kjersten Ellingson Schladetzky had a long career in the information technology field, working frequently with museums, zoos and aquariums, according to her Linkedin profile.
On Twitter, Schladetzky described herself in her bio as a, 'Culture, eco, and techno geek.'
It remains unclear what may have motivated the father in taking the lives of his former wife and the couple's children along with his own life.
Welcome to a brave new America….