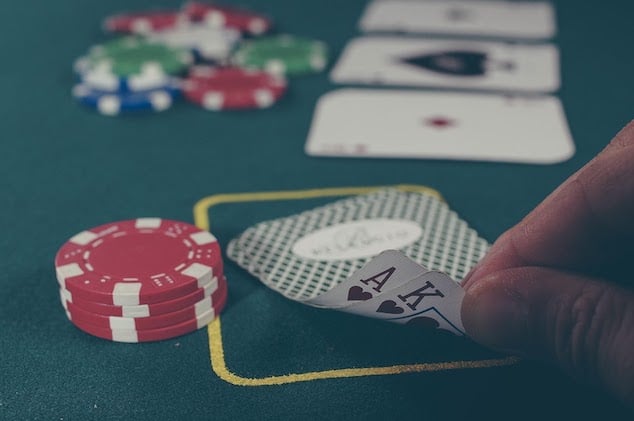 Blackjack and gambling have been linked to many mysteries, rumors and scandals. Find out more about some of the biggest scandals in blackjack history. 
Gambling and casinos have always had a confusing image depending on where you look. On the one hand, casinos are seen as a playground for luxurious and wealthy people. On the other hand, gambling is often associated with trickery and shady behavior. It's this confusing identity problem which makes it easy to understand why nearly every major card game has been linked to mysteries, rumors, and scandals at one time or another. 
Blackjack is no different. Considered by some to be the ultimate cheaters game, blackjack is won by beating the dealer's hand, without going over the magic number of 21. One of the main reasons why this game has created so many scandals over the years is because talented and observant players have been able to get a pretty good handle on the game by counting cards.

While this practice is banned at most casinos, talented players assert they are simply using their skills of observation to better even the odds in their favor. It is well known that the house doesn't like this behavior and casinos have been known to have some pretty unsavory things to say and do to blackjack players accused with counting cards. Of course, if you don't feel like a casino is the place for you, these days you can play at home just as easily. If you love the game of blackjack you need to visit these top sites and find out what all the fuss is about. 
Blackjack's Biggest Scandals
The MIT Blackjack Team: College Students Take on the House 
The MIT Blackjack Team was made up of a collection of students from Boston area schools such as the Massachusetts Institute of Technology (MIT), Harvard Business School, and Harvard University. The goal of the team was simple and led to one of the gambling world's biggest scandals of all time. 
Coming from various academic pursuits, what joined the MIT Blackjack Team together was a singular and very profitable pursuit: traveling the globe to beat the world's best casinos with a proprietary strategy they had devised for counting cards.  
Believe it or not, the MIT Blackjack Team was actually extremely successful at this endeavor from 1979 until about 2000, when things quickly began to catch up with the players involved with this blackjack conspiracy.
In essence, the card counting technique at the core of the MIT Blackjack Team's success was not something new or unknown at the time. The idea is simple and based on probability. As a blackjack game goes on, it becomes possible to have a better picture of which cards are more or less likely to come out during a given hand. 
Victory comes to the players who are able to accurately count cards and make predictions based on their observations. As attractive as card counting can be, it is important to understand that it is extremely dangerous to try to do this at any established casino and could result in financial losses or even imprisonment, depending on where something like this is carried out. 
Encore Boston Harbor: Sometimes the House Really is Against You 
In July of 2019, an explosive lawsuit was brought against the Encore Boston Harbor.  The suit claimed that the newly opened casino had operational practices which cheated players at certain table games such as blackjack and their slot machines. Some have speculated the casino acted in good faith to confront cheaters while others contend this is no mere banking scandal and more akin to a type of fraud. 
The lawsuit alleged that the Encore Boston's practice went against state law and as a result unfairly disenfranchised players. This scandal grew in size and complexity when Steve Wynn, a principal in the Encore Boston Harbor became embroiled in a sexual harassment and assault claim as a result of the #MeToo movement which swept through so much of the business and entertainment world over the last couple of years. These matters continue to be an evolving story. 
Charles Oakley: Even Stars Think They Can Beat the House 
In 2018, former NBA star Charles Oakley came under fire for allegedly counting cards at a Las Vegas casino. The situation was so serious, Oakley was subsequently charged with a crime which could carry between 1 and 6 years in jail as a potential penalty. 
The gist of the situation is that Oakley tried to change a bet in a live game once he realized he would not reach a particular anticipated result. With this action caught on camera, it was enough to land the former Knicks star in a challenging and scandalous situation.