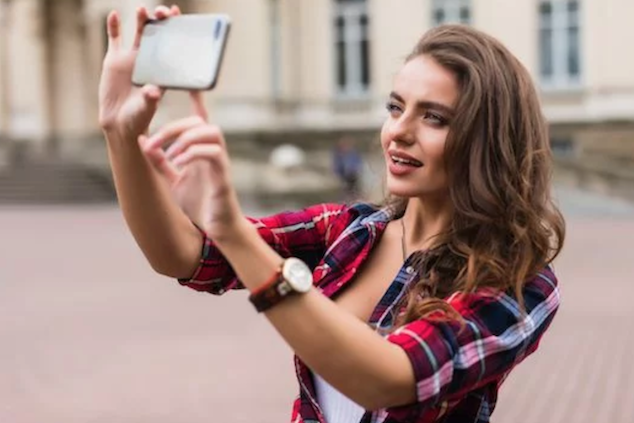 Growing Instagram Following: How a business can take advantage of social media buzz and trending topics to build an audience and market. 
If you're anything like me, you're likely somewhat skeptical of trends. Instagram is a platform full of trends. In fact, it seems trendy to be on Instagram as a business in the first place. You might be wondering if it's really as beneficial for your brand as people say. 
I've been there. When I was starting my business, I didn't want to make a single wrong move, and I was worried that promoting my brand on Instagram would be a lot of work with little reward. Not only did I learn that mistakes come with the territory, but also that Instagram was not one of them. 
If you're looking for a way to grow your business quickly and effectively, it's time to get on the Instagram train. I'll show you a few simple and profound ways that Instagram can benefit your small business along with how to get more likes on Instagram as well as how to build your Instagram following. 
You gain massive exposure with enough likes and followers. 
You might not realize it, but Instagram is the fastest growing social media company in the United States. There are more than 1 billion active users on the platform, all with varying backgrounds and interests. Of course, all 1 billion users won't be interested in your specific niche, but there are at least several million out there who can benefit from what you have to offer. 
In order to get more followers on Instagram, you need to grow your following. The most influential brands have at least 10,000 followers, and it's no easy feat getting to that number. There are a few tried and true strategies for getting there: 
Buy Instagram Followers

: It might sound sketchy, but it's a great strategy for when you're starting out. Users are more likely to follow accounts with a lot of followers. Buying a few at the beginning can catapult your popularity and bring in a more engaged audience in the long run. 



Work on Your Content: Instagram is a highly visual platform where quality is a must. Focus on improving your content so that your efforts will be worthy of likes and followers. To get an idea of how this is done, follow popular brands in your niche and try to mimic their strategies. 

Engage on the Platform: Never post and forget it. Always check back on your posts to respond to comments, send personal messages where relevant, and add to your story. The more engaged you are, the more consumers will put their faith in you. 

You'll be able to keep up with your competition. 
I've found that keeping close tabs on my competition has been incredibly helpful for my business. It shows me both what to do and what not to do. Instagram is the perfect platform for spying on your competition. 
More importantly, though, a strong Instagram profile is necessary for staying competitive in your niche. More and more brands are flocking to Instagram to promote their products. It's no longer enough to stick to Facebook marketing alone. Competitive brands are on Instagram. 
Instagram Stories exposes you to 500 million active viewers daily. 
Again, you won't get all 500 million users viewing your Stories posts, but if you play your cards right, you can get several thousand views from an interested audience. Statistics show that Instagram users spend an average of 30 minutes per day viewing Instagram Stories. That's ample time for you to make an impression on a growing audience! 
Instagram Stories lets you record short video clips or series of clips to catalogue your business practices, personal thoughts, sales, and more. It runs on an automatic reel that features stories according to the time they were recorded and the interests of the consumer. It also features advertisements in between. 
As a business owner, the potential here is obvious. You have a clear opportunity for greater exposure whether it's through advertising or multiple Stories updates through the day that push your Story to the front. Don't miss out on an opportunity to put your business front and center! 

Instagram Insights offers valuable information about your followers and potential. 
The Instagram Insights tab measures the effectiveness of your brand using real-time data and analytics from your page. If you know how to use it, the information found here can help you revamp your marketing campaigns in order to quadruple your following and increase your conversions. 
I've found that the most helpful metrics include: 
Demographics and Behavior: In the Followers section of your Insights, you'll see a summary of demographics including age, gender, and location. You'll also gather information about their engagement and purchasing behaviors on the platform. It helps you develop a clearer picture of your audience so that you can curate your marketing campaigns accordingly. 

Post Performance Data: Insights also shows you how well your posts have performed. It will identify your posts with the least and most engagement and chart the others on a helpful graph. This information has helped me to know which tactics to replicate and which to avoid in my content strategies. 

Stories Data: As mentioned previously, Stories provides an opportunity to connect on a deeper level with your audience, but you must track the associated metrics to ensure it's hitting home. Insights tracks all the data of your Stories posts for the last two weeks showing you which performed well and which lacked engagement. 

My analysis of the benefits Instagram offers only scratches the surface. Your presence on Instagram has the potential to grow your business to untold heights. If you're looking to develop a greater brand presence, connect with consumers on a deeper level, increase sales, and have a great time in your marketing efforts, I highly recommend filling out an Instagram business profile as soon as possible!