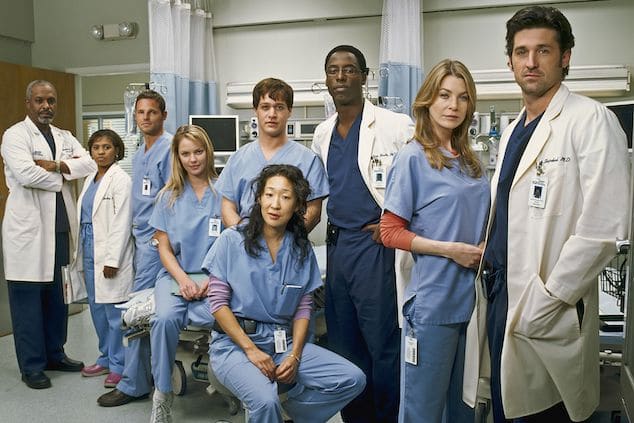 Popular Medical TV Shows and Movies: Popular Culture entertainment that portrayed medical drama & professionals while challenging misconceptions in society.
The medical field is a source of drama in real life, and it is often portrayed on screen. This ranges from a character rushed to the hospital in a crime drama to shows taking place in hospitals. That's aside from the soap operas and science fiction shows that touch on medical themes. For medical professionals, television and movies are a rich source of entertainment. This may be because they accurately portray the drama they deal with on a daily basis to ridiculous ideas that further general misconceptions in society. Here are some of the most popular TV shows and movies with medical themes. 
"Fantastic Voyage"
The movie "Fantastic Voyage" came out in 1966. It was light years ahead of anything else at the time. Not only did it feature amazing special effects, but it portrayed scientists as heroes. The crew was miniaturized and sent into the body of a dying scientist to remove a blood clot. The movie spawned an animated TV series and several television shows.
"Young Doctors in Love"
The 1982 movie "Young Doctors" in love is a medical comedy. The characters and the situations they are in are hilarious and show the lighter side of a serious profession. It is also a great spoof on doctor filled soap operas.
"Patch Adams"
"Patch Adams" is a funny but true story of a medical student who tried to bring humor and compassion back to a dry, clinical field. Staring the late Robin Williams as Doctor Hunter Patch Adams, it shows a doctor who tried to improve the quality of life for his patients, not just delaying death. It also shows him starting his groundbreaking clinic and revitalizing the profession. That's why this movie is a must-see for medical students.
"One Flew Over the Cuckoo's Nest"
Have you ever heard of the term "Nurse Ratched"? Well, that name comes from the book "One Flew Over the Cuckoo's Nest" which was later turned into an engrossing, Oscar winning film of the same name. 
We can say that Nurse Ratched is the opposite of what a nurse should be like in every single way. Jack Nicholson stars in this film as a criminal who feigns mental illness to try to avoid prison and realizes the mental institution was not the easy way out. The movie was so good that it won five Oscars; they were best picture, best screenplay, best director, best actor and best actress.
"Awakenings"
"Awakenings" is another medical biographical film starring Robin Williams. This movie is based on Dr. Malcom Sayer's research, and Oliver Sacks' 1973 memoir, which discovered that L-Dopa could be used to treat Parkinson's patients. It helped patients with encephalitis lethargica, a disease that left them in a catatonic state. The movie is an interesting lesson in medical history and in why you need to appreciate what you have in life. The movie itself received three Oscar nominations.
"Girl, Interrupted"
"Girl, Interrupted" is a 1999 movie based on the memoir of Susanna Kaysen and her 18 month stay in a mental institution during the 1960s. It is a portrayal of how mental patients were treated at the time. It also provides a sober reminder of why doctors need to be careful when diagnosing their patients.
"Something the Lord Made"
"Something the Lord Made" is a film based on the true story of two heart surgeons who found the first treatment for Blue Baby Syndrome. It also occurs during the 1940s when segregation was alive and well, though both black and white physicians were motivated by a desire to save children's lives and decided to cast their differences aside for the greater good. Today, the condition can be diagnosed via a methemoglobinemia test at the bedside, and we've made similar advances in treatment. This film is a must see for medical professionals working in pediatrics or cardiology.
"Sybil"
"Sybil" is a 1976 film starring Sally Fields. It was the first look many had at dissociative identity disorder. It is also a good study of what happens when doctors misdiagnose a patient or choose to overlook someone's symptoms.
"M.A.S.H."
A M.A.S.H. unit was a mobile army surgical unit and the 1970 movie it inspired may be the most famous medical film of all time. The movie centers on a MASH unit in the Korean War and also spawned a television show of the same name that lasted longer than the Korean War did.
The movie and television show demonstrate the horrors of war, but also touch on the lighthearted moments that take place in the camp. The movie however is grittier than the television show. The show launched the career of Alan Alda and received more than 150 nominations and sixty plus wins.
"Charly"
"Charly" is a 1968 movie based on the book "Flowers for Algernon". The movie is about a fictional young man, Charly, who receives an experimental treatment to make him a genius. It works, for a while, and the main character has to decide whether or not the procedure was a good idea.
"Doc Hollywood"
"Doc Hollywood" is a 1991 film starring Michael J. Fox. He portrays a 1980s hotshot doctor from the big city sentenced by a judge to work in a small town. He has to learn how to get along with people he considers beneath him. It is also a great lesson for medical students – no one likes a doctor too big for their scrubs.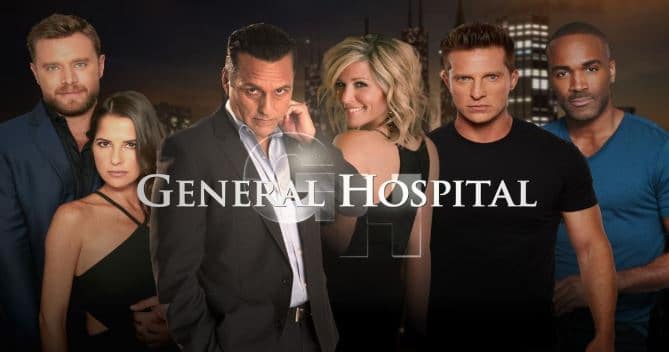 "General Hospital"
"General Hospital" is the most famous medical television show for a number of reasons. Not only is it the longest running medical drama, it is one of the longest running soap operas. It has been on-air since 1963 and has featured many cameo appearances over the years. For example, Elizabeth Taylor has had a series of guest appearances, though she's far from the only one. And, it shows that medical dramas can be a soap opera in their own right.
"9-1-1"
The television show "9-1-1" isn't a medical drama like "General Hospital" or "Casualty". It doesn't take place in a hospital. Instead, it follows the lives of several first responders. It features a mix of firefighters, paramedics and police. It first premiered in 2018.
"House"
"House" is sometimes called the best medical show ever. It features a doctor who solves mysterious medical cases. Hugh Laurie played the namesake character Doctor House. What made the show so popular was Hugh Laurie's portrayal of Dr. House – a rude, pessimistic and drug addicted doctor. He wasn't likable, but he saved his patients and taught many medical professionals a new thing or two. This is why the show ran from 2004 to 2012.
"The Night Shift"
"The Night Shift" is a television show set in a fictional Memorial Hospital in San Antonio, Texas. It ran on broadcast television from 2014 to 2017. When they cancelled it, the show was picked up by Netflix. The show itself follows the life of the late shift in the hospital emergency room. More importantly, many of the characters were connected in their prior lives in the military. This means they're dealing with PTSD and past personal dramas in addition to the medical dramas that arrive each night shift.
"Chicago Med"
"Chicago Med" is the third show in the Chicago franchise by Dick Wolf. It is a medical drama that is centered on Gaffney Chicago Medical Center. One of the interesting aspects of this show is that it regularly features crossovers from the other Chicago franchises like "Chicago Justice", "Chicago P.D." and "Chicago Fire". After all, anyone can land in the hospital, including the lawyers in a courtroom, and the police on the streets.
"New Amsterdam"
"New Amsterdam" is a television show based on the novel "Twelve Patients" by Eric Manheimer. The television show stars a recently instituted doctor trying to revive a dying public hospital. The show premiered in 2018.
"The Good Doctor"
"The Good Doctor" offers an interesting take on the medical profession. The main character Doctor Shawn Murphy is an autistic savant. He's struggling in his surgical residency, his autism and his past. Yet he's exceeding expectations as a surgeon thanks to his photographic memory. It is a fresh perspective and adds an additional layer of mental health awareness.
"Scrubs"
"Scrubs" is a modern medical drama and comedy. It ran from 2001 to 2010. This television show was popular because it was a comedy first, but it was incredibly accurate in its portrayal of both medicine and early career experiences of doctors. It did this despite bizarre and absurd comedic situations. That's why it won more than two dozen awards and more than a hundred nominations.
This show is a great choice for nursing students, for example those studying the online MSN-FNP program from Carson-Newman University to become a family nurse practitioner. It can be a relaxing break from your studies and educational in its own right.
"The Resident"
"The Resident" tackles the bureaucracy of the medical world instead of just showing the drama of the emergency room of Atlanta's Chastain Park Memorial Hospital. It features questions of medical ethics and malpractice. The show first premiered in 2018.
"Grey's Anatomy"
"Grey's Anatomy" is the longest running prime time medical drama. It first premiered in 2005 and remains strong. It continues to be critically acclaimed and has great ratings. It also launched the careers of several celebrities, notably Katherine Heigl, Ellen Pompeo and Sandra Oh. It received more than 170 nominations and at least sixty wins, including best actress and best drama.
"E.R."
"E.R." ended its long run in 2009. However, it has become available again on Hulu. This medical drama ran for 15 years and won more than a hundred awards. It launched the careers of now famous actors like George Clooney and Maura Teirney. It set the standard of what a medical drama should be.
"Doctor Kildare"
We have already mentioned a number of modern television shows, but this list wouldn't be complete without looking at the history of medical dramas. For example, "Doctor Kildare" was the first doctor-as-hero television show, though it was based on a series of popular movies. 
It was a revolutionary departure from 1960s television dominated by Westerners. It even spawned an "anti-Kildare" show, "Ben Casey". "Ben Casey" could be seen as the precursor to Dr. House of the medical drama "House". "Kildare" ran from 1961 to 1966 and starred Richard Chamberlain. "Ben Casey" ran over the same time period and managed to win more awards, though Chamberlain won Best Actor.
"Nurse Jackie"
So many of these medical dramas star doctors, so we've decided to include "Nurse Jackie" on our list of medical shows and movies with medical themes. This series ran on Showtime from 2009 to 2015. Star Edie Falco won an Emmy for best actress for her role on the show in 2010.
"Nip/Tuck"
This medical drama is unique for starring two plastic surgeons. Their practices are based in South Florida and Beverly Hills. The dramatic comedy is as much soap opera as it is medical drama, delving into the personal lives of the business partners / doctors. It ran from 2003 to 2010, and managed to win Emmy and Golden Globe awards. It had about fifty nominations and ten wins, including program of the year.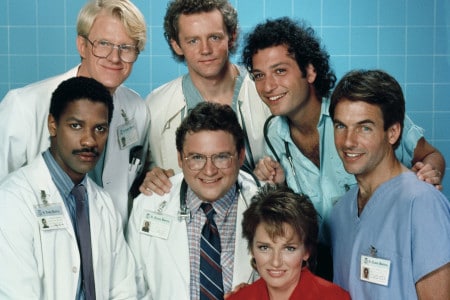 "St. Elsewhere"
"St. Elsewhere" is a 1980s medical drama that launched the careers of Denzel Washington and Howie Mandel. (It ran from 1982 to 1988.) This show had a number of twists. On the other hand, it continues to be watched because of all the crossovers it did that spawned the theory it is part of a broader cinematic universe that includes hundreds of other television shows. "St. Elsewhere" won 24 awards, including Best Actor for star William Daniels and Outstanding Drama for the series as a whole.
Conclusion
We've shared our list of the top medical TV shows and movies of all time. We included movies and shows medical students and professionals alike can both enjoy and learn from. It could also open you up to another side of the profession that you never had the chance to see.