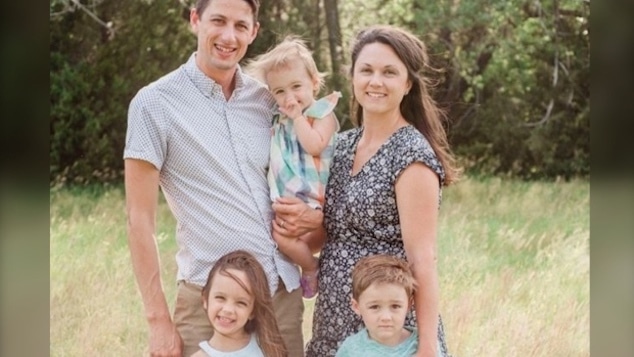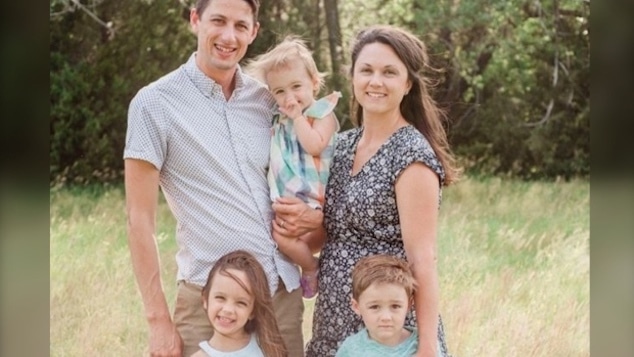 Thomas Stanley Andover Kansas distance runner dies after struck by lightning while running FlatRock 50K race. Killed meters from finish line. Leaves wife and three children behind.
A Kansas man has died after being struck by lightning while running a 50K trail race at Elk City Lake Park on Saturday. 
Thomas Stanley, 33, of Andover, a father of three young children was struck by a thunderbolt before finishing the FlatRock 50K (31.06 miles) trail race on Saturday, ABC News reported. The lightning came as the 'unexpected' storm hit runners competing. 
Upon being struck, fellow Wichita distance racers stopped to administer CPR to Stanley, who died on the spot. Volunteers by the finish line offered participating runners shelter from the storm as soon as they finished the race. 
"Thomas Stanley tragically passed away when he was struck by lightning, just as he was approaching his 50K finish yesterday afternoon. Thomas' family says that the chances of being killed by a lightning strike are about one in a million, and Thomas was truly a one-in-a-million guy. Our deepest condolences to Thomas' family and all who knew this wonderful man,' FlatRock organizers posted on their Facebook page, along with a number of photos of the deceased runner.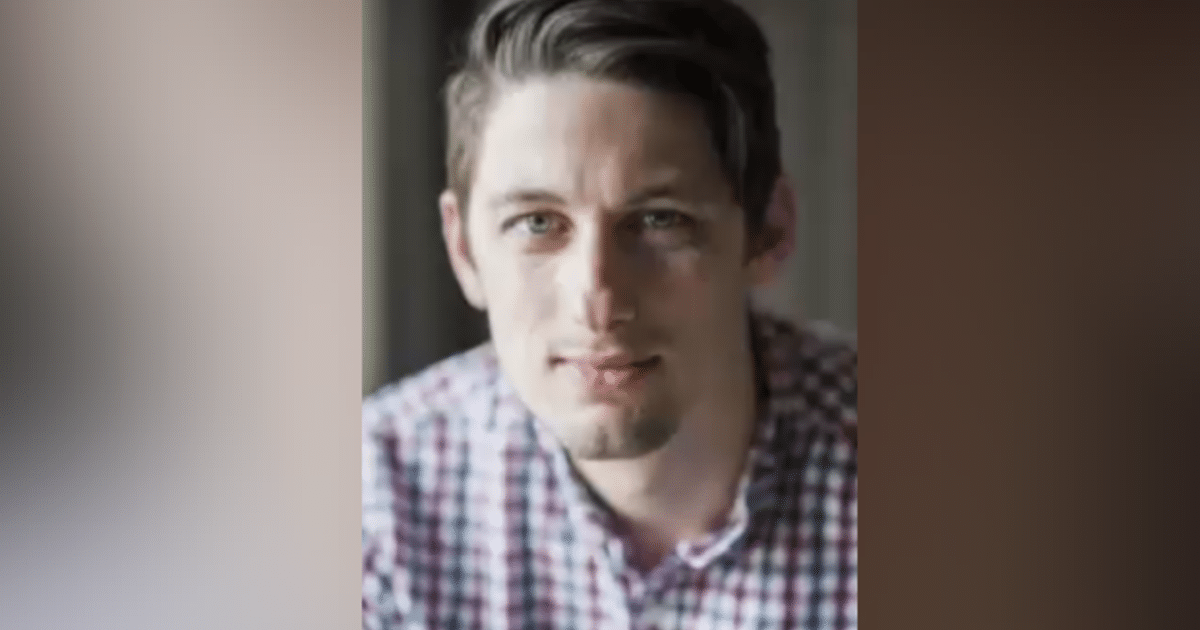 'If daddy didn't do the race, he would still be here, right?'
According to race director Carolyn Robinson, Stanley was presented with the finisher of the race award, which was handed to his wife, despite the fact that he did not technically finish the race.
'He was unable to cross the finish line, unfortunately, but he is one of our finishers,' Robinson said.
Posted Stanley's wife, Ashley Stanley on Facebook: 'It is with deepest regrets and disbelief that I am writing to say that my best friend, father of our babies, and love went to be with Jesus yesterday,' Adding, 'My heart hurts and I feel sick to my stomach. I had 15 blessed years of knowing my best friend and I was planning to have 79. Please keep our family in your prayers.'
Stanley was reported to have worked at the Kansas Leadership Center since 2008.
'For fun, he runs endlessly to train for his next race and enjoys spending time with his wife, Ashley, their daughters, Charlotte and Claire, and son Peter,' his staff bio states.
Along with his wife, Stanley leaves, 2-year-old Claire, 4-year-old Peter and 6-year-old Charlotte, with the elder child having a hard time coping with his death.
'It's been hard to hear from her (Charlotte),' Ashley Stanley told KWCH. 'She's already drawing conclusions very quickly. She has already said, 'If daddy didn't do the race, he would still be here, right?' I said, 'yes.' She said, 'I wish daddy didn't do that race,' and I said, 'me too."
And yet we are all compelled to live. Nature knows no boundaries, nor should human beings in the face of greatness. Fate holds no prisoners. It never does. How bitter-sweet life is. Us mere mortals.
A GoFundMe page set up for the family has raised nearly $62,824 of its $100,000 goal as of late Tuesday morning.