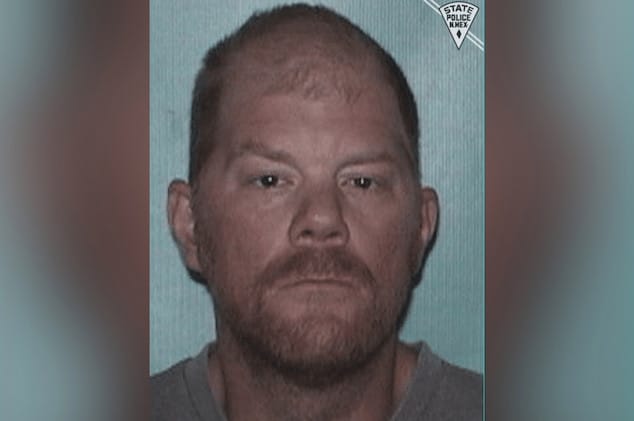 John Roanhoaus Clovis, New Mexico

head coach of Miyamura High School in Gallup, caught stealing $40 from player's wallet. Video set up following prior accusations against coach.
A Clovis, New Mexico head football coach is facing charges after he was spotted on video taking money from a football player's wallet. 
New Mexico State Police arrested John D. Roanhaus on Saturday following further review of the footage that show the 42-year-old coach entering the school's locker room and stealing the money.
John Roanhaus is the head coach of Miyamura High School in Gallup, New Mexico. He has led the school since 2018 the Eastern New Mexico News reports.
Charging documents described, 'Officer Nathaniel Ray Renteria of the New Mexico State Police wrote that he observed a video of Roanhaus opening the player's locker, locating a wallet and removing $40, then putting the money in his sock.'
The reporting party told Renteria this was not the first incident, and the phone camera was set up inside the locker to catch Roanhaus stealing.
The incident was reported to have occurred last Wednesday, October 2.
On Friday, an arrest warrant was issued for Roanhoaus and he was arrested Saturday without incident.
Roanhoaus was booked into the McKinley County Detention Center in Gallup and charged with burglary, a fourth-degree felony, and larceny, a petty misdemeanor, abc7amarillo reported.
Of note, Roanhaus is the youngest son of New Mexico Hall of Fame coach Eric Roanhaus.
Roanhaus had been due for a motion hearing Wednesday afternoon for a bond hearing at McKinley County Magistrate Court.
It is not known if Roanhaus had an attorney. 
Not immediately clear is what led to the football coach stealing from one of his players.
Miyamura fell to 1-6 after a 55-14 loss at Bloomfield on Friday.
It remains unclear if Roanhaus will keep his slot as coach or whether school administrators will seek to remove him entirely.