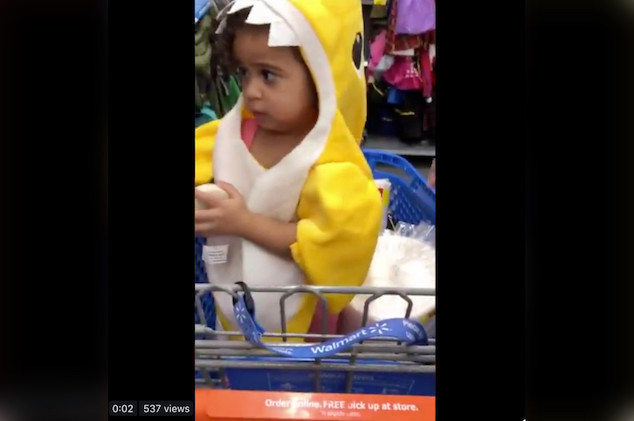 Philadelphia City offers $30K reward for information regarding two separate shooting incidents which led to the death of 2 year old girl,

Nikolette Rivera and the serious injuring of 11 month baby boy, Yazeem Jenkins.
***11.29, am October 24, Update: A suspect has been charged with murder in the shooting death of a toddler in Philadelphia over the weekend.
He has been identified as Freddie Perez of Chester, Delaware County. Police are still working to identify a second suspect. The man linked to the shooting death of Nikolette Rivera was taken away from his home, Tuesday night, police said.
Police sources according to NBC10 Philly reporter, Denise Nakano told of the suspect having 17 prior arrests.
* Original Post, 11.30pm October 22: Philadelphia authorities have offered a $30K reward for information leading to the arrest of individuals responsible for two separate shooting incidents over the weekend; the fatal shooting of a 2 year old girl killed in her mother's arms and that of a 11 month old boy seriously wounded after being struck by four bullets.
Nikolette Rivera, 2, died Sunday when a gunman using a rifle fired into her home in North Philadelphia and hit her in the back of the head, cbslocalphiladelphia reported.
It remained unclear who had been the intended victim(s) in that attack.
Less than 24 hours earlier and about two miles away, Yazeem Jenkins, 11 months, was hit in the head, neck and buttocks while in the backseat of a moving car by no less than four bullets.
Come Monday the boy remained in critical condition.
'The prognosis is that there is no chance for full recovery for that child. If the child survives, he'll most likely be quadriplegic,' Captain Nicholas Brown told WPVI-TV.
'We do believe there was at least one other person in the vehicle who may have been the target,' said Capt. Brown.
As of Tuesday, no arrests had been made in ether case the nypost reported.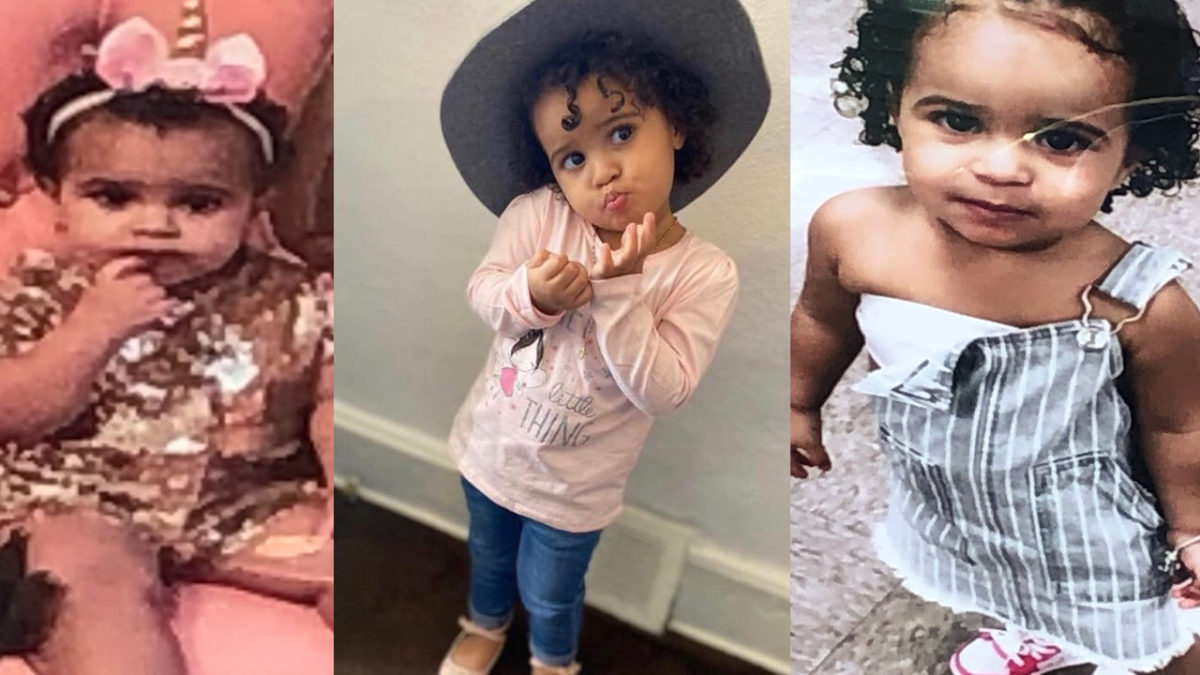 Nicolette was supposed to be baby shark for Halloween.

She won't get to wear that costume anymore.

The mother tells me she wants justice for her baby. She's trying to stay strong for Nicolettes brothers.@NBCPhiladelphia pic.twitter.com/xuDywnIn8n

— Miguel Martinez-Valle (@MiguelMValle) October 21, 2019
'These kids that are innocent and they're dropping like flies,'
Nikolette's 24-year-old mother was shot once in the right side of the head and once in the back and was in stable condition at an area hospital.
A 33-year-old contractor doing work inside the home at the time was hit in the stomach and was in critical condition.
The toddler was pronounced dead at the scene. She was going to be a baby shark for Halloween, according to a twitter post which shared video of the girl in her yellow costume.
'No child should be murdered in their living room, it's just terrible,' said Acting Philadelphia Police Commissioner Christine Coulter at the scene of the shooting on Sunday night.
'I knew her for a short time of her life,' Amelie Pagan, Nikolette's great aunt, told NBCPhiladelphia during a Monday night vigil. 'She made an impact. She was awesome.'
'The children, these kids that are innocent and they're dropping like flies,' she added.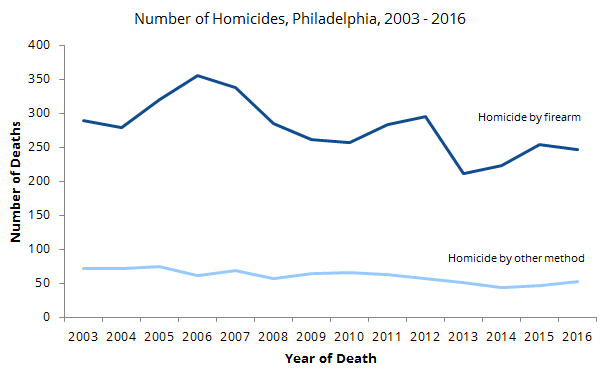 Ongoing gun violence in Philadelphia:
With 353 murders in 2018, Philly had the highest homicide rate per capita of the 10 largest cities in the country. It's on target to match or pass that number this year — with 280 murders so far.
As of August 1st, the city had 815 shootings victims, with 156 of them being fatal.
The ongoing violence is often contained to that of marginalized and blighted communities struggling with poverty and rife with gangs and drug dealing- a subclass of society relegated to a brutal version of America.
During a crises meeting with civic leaders on Monday, Philadelphia District Attorney Larry Krasner said gun violence had plagued Philadelphia for several decades. The official cited past decisions to cut public assistance, not having a decent minimum wage, along with diverting 'so much money into jails,' as active causes of the crime we see now.
Anyone with any information with respect to the weekend shootings is asked to call police at 215-686-TIPS.