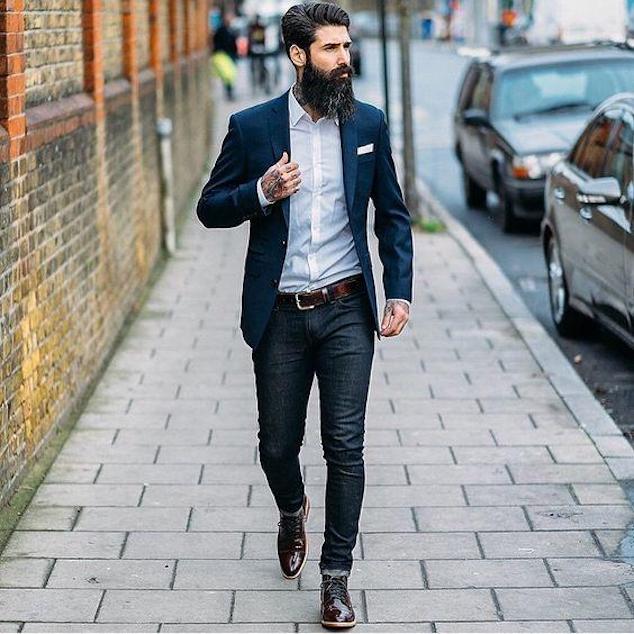 Styling Skills for Men: Some pointers in basic skills in gentlemen looking sharp while on top of latest fashion trends. 
Being stylish is an art – and this art is way more than just wearing the right clothes as per the occasion, giving a shot to the trends, and adding a highlight accessory. Looking stylish is also about having everything on point, neat and tidy.
Just imagine, you are wearing a high-end fashion brand's shirt on an official dinner, but it's sleeves aren't properly creased…
Or you are on your way to your interview, but your tie's knot is all messed up…
And you are on your way to receiving an important delegation, and you notice that your shirt's button is hanging…
Well, these are some of the worst nightmares that prove styling requires you to need many more things to master, along with keeping an eye on the latest fashion trends. So, if you don't want these nightmares to turn into your reality, here are given the basic skills every man should know to look stylish:
Dimple Necktie Knot:
A tie is that accessory of an outfit that can rock every formal look – only if it is knotted properly. You can pick your choice from the myriad of the knot options, including Windsor, Nicky, Kelvin knots, etc. But don't forget that a knot is not just about tying your tie. Your selection of the knot style depicts your taste, personality, and much more.
Among all these types, a dimple necktie knot is that type that goes well with all outfits while giving your style a massive uplift – just like the glow a dimple gives to the face. So, it is one type that you should learn to give a dimple glow to your appearance!
Sewing a Button:
Many men think that handling a needle is too tough for a man. And sewing a button – oh man, it is a rocket-science for them! But it is one essential skill that they should know, besides that, it is really very easy. Check out this article on sewing buttons to know how to become a master in sewing buttons. 
You never know your button might come off a shirt on a day when you have to go on an important meeting wearing the shirt that has just gone button-less. Things can go even more problematic if you are short on time to prepare a new shirt. So, it is better to learn sewing a button to avoid on-time troubles!
Perfect Shoe Polishing:
Well, you might be thinking to skip this point because you think you are already perfect in shoe polishing. But read on to know where you stand – you might be living in delusion like many others.
People think that shoe polishing is all about applying polish on shoes and brushing it hard. That's it…well, no!
Before applying shoe polish, you must clean the shoes first. Clear any dirt or mark with a clean cloth; otherwise all the dirt might get sealed onto the shoes. After cleaning, apply polish and spread it in a circular motion with a good quality brush. It not only prolongs the life of your shoes but also enhances your look because trust me: shoes play a huge role in your outlook!
So, besides learning all the skills of masculinity, you should also learn these basic skills to step up you styling game!