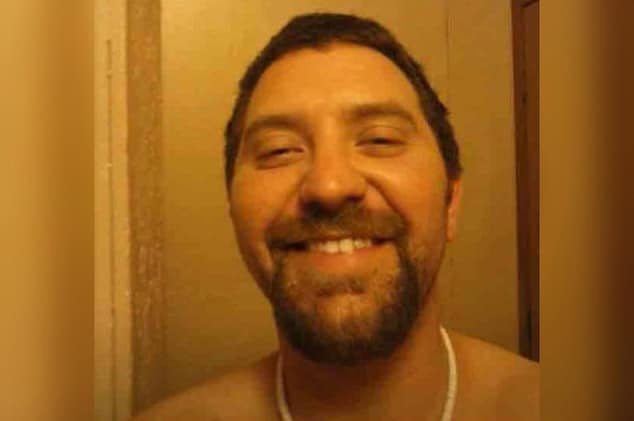 Seth Ator Odessa, Texas shooting suspect identified as gunman who killed 7 and injured 22 as questions are asked about the man's motives and background. 
Authorities have released a photograph showing the individual alleged to have shot dead seven and injured another 22 during a Saturday afternoon shooting rampage following the man being pulled over for a driving infraction in Odessa, Texas.
Seth Aaron Ator, a white male aged 36 was identified as the alleged gunman responsible for the mass shooting which began just after 3pm and only ended later that afternoon when the suspect was shot and killed by pursuing police in the parking lot of a movie theater.
To date police have yet to identify a motive for the mass shooting while it remained unclear whether the traffic stop inspired, interrupted or altered larger plans Ator might've had. Not immediately known was the amount of ammunition, the gunman had in his possession which could possibly indicate him having planned to affect a mass shooting.
Nevertheless a report via NBC News told of the gunman having recently been fired from his job as a truck driver, suggesting that he might have been a disgruntled former employee with an ax to grind.
Authorities confirmed the shooting having used an AR assault rifle to carry out his mayhem.
State Rep. Tom Craddick told the Reporter-Telegram Ator had previously failed a background check and had been prohibited from owning a gun.
The age range of those killed were from 15 to 57, with two of the victims dying overnight. Odessa Police Chief Michael Gerke during a Sunday press conference implied the death toll could have been higher had police not killed the gunman outside a crowded movie theater.
'He showed up at a movie theater which would tend to show his motive,' Gerke said at a news conference.
Among the injured were three law enforcement officers including a 17-month-old girl, Anderson Davis, whose mother said her front teeth blown away after being hit by shrapnel in the chest and face.
#OdessaMassShooting Police in Odessa identified the gunman in Saturday's shooting rampage as 36-year-old Seth Ator. News 10 obtained Ator's 2001 yearbook photo from Lorena High School in #CentralTexas. pic.twitter.com/caOX392EMk

— KWTX News 10 (@kwtx) September 1, 2019
Odessa gunman acted alone:
FBI Special Agent in Charge Christopher Combs said the killer had no apparent connection to terror groups. Investigators said the gunman acting alone and having a prior criminal record while declining to divulge details.
AP reported the mayhem beginning after two Texas state troopers pulling over the alleged gunman for making a left-handed turn without signaling just on 3.15pm. 
The driver, who was alone in a gold pickup truck, slowed but did not stop, and fired a rifle through the rear window of the truck, striking one of the two officers.
In the chaos that followed, the suspect hijacked a mail carrier truck and fired at random, investigators said.
Gerke said 15 separate locations had been designated crime scenes.
Ator was finally taken out at the parking lot of a crowded movie theater.
The #OdessaShooter is Seth Ator. His record includes evading arrest (which is what he was doing at this stop), & he went on this RAMPAGE over failing to signal. Why don't these THUGS just COMPLY??🤷🏾‍♂️#OdessaShooting https://t.co/4laA6nObfs pic.twitter.com/piIkRp38Zi

— PstillDGAF (@PstillDGAF) September 2, 2019
Seth Ator Odessa gunman background : 
Records from McLennan County Court in Waco, Texas, show Ator was arrested Aug. 3, 2001, for trespassing and evading arrest – both misdemeanors – to which Ator pleaded guilty in February 2002. He was sentenced to two years of "court probation." It's not clear what restrictions that probation entailed.
A regard on social media channels yielded few results on social media sites such as Facebook, Twitter and Instagram. Users on social media have since speculated authorities scrubbing the man's public profile prior to the public release of his name. One user wondered if the suspect's profile was cleansed because he, 'Was he another neo-Nazi/Trumpist' 
Public records list Ator's address in Lorena, Texas – a small city with a population of roughly 1,800 people, according to census data. The city is approximately 300 miles east of Odessa-Midland.
The FBI executed a federal search warrant at a home linked to the gunman. Agents were later seen searching Ator's house, located about 20 minutes west of Odessa. The home, set half a mile back from the main road, more closely resembles a shack, with what appears to be a makeshift tower placed on top. The area is surrounded by oil wells that easily outnumber the nearby trailers according to a report via the Daily Beast.
A neighbor of the property told NewsWest9 the man who lived there would shoot off guns at night and one time came to her door with a rifle. Another neighbor, Veronica Alonzo said Ator had yelled at her a few weeks prior to the shooting 'for leaving trash in a nearby dumpster.'
Alonzo told CNN Ator approaching her home while holding a rifle. She explained that she called police after that incident, but that no officers showed up due to the difficulty of finding the street.
I'm reading all the posts about Seth Ator's social media presence being scrubbed before his name was released. I have also read that he was part of a white supremacist group. I clipped this from a news article last night, prior to his name being released. #Odessa #OdessaShooting pic.twitter.com/D8KEND4zij

— Tabula Rasa 🏳️‍🌈❤🏳️‍🌈 (@DStewart541) September 1, 2019
White Supremacist:
White domestic terrorism has been a growing problem, and the shooting in El Paso in early August and Gilroy, California, in late July were racially motivated against Hispanics and Latinos. While those two shootings took place in towns near the border with Mexico, which is where an overwhelming number of migrants have been seeking asylum while trying to enter the U.S. legally, Odessa was located more than 300 miles from the nation's southern border, throwing the motive for Saturday's shooting into question.
But if any of the recent shootings were an indication, questions were raised if the Odessa shooting may have been committed by a white supremacist. That suspicion was lent some credence in part because Odessa's population is nearly 56 percent Hispanic or Latino, according to the most recent Census data available.
The shooting was the second mass shooting in Texas in a month. A gunman killed 22 people in El Paso Aug. 3. This weekend's shooting marks 38th mass shooting killing to date for 2019. That number includes incidents where more than three people have been shot and killed.