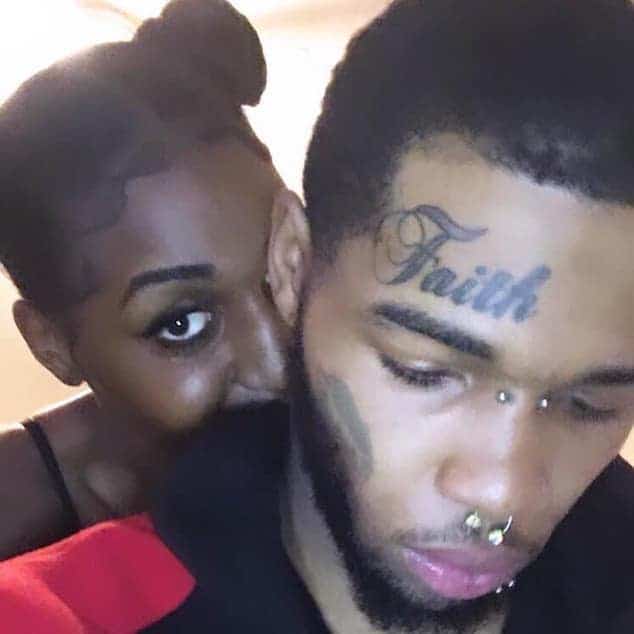 Maurice Willoughby aka Reese Him Daddie, Philadelphia man commits suicide by drug overdose after viral video showing him being bulled over relationship with trans woman.
Shouldn't we have the right to love who we love? A 20 year old Philadelphia man who was bullied in a viral video for his relationship with a transgender woman has committed suicide.
In a Facebook post gone viral (since removed), Maurice Willoughby also going by the name of 'Reese Him Daddie,' defended his relationship with his girlfriend, Faith.
'Y'all can say whatever about faith I really don't care if she not passable  I don't care if she wasn't born a woman she is a woman to me & I love her flaws that's what makes her faith if you heard her story it's motivating….. I'm happy you should be happy for me,' Willoughby posted online.
The man's story soon went viral following a recent video post showing Willoughby being  confronted and assailed about his relationship in the streets. See directly below.
so i remember this video going viral on here before, this basically where it all started 🥴 from the day them niggas uploaded this that man was driven into depression and started taking pills.. pic.twitter.com/owCpBiqcDJ

— Ew! (@GODISMlKEY) August 20, 2019
Following the video gaining traction online, Willoughby an aspiring rapper slipped into a depression the Advocate reported.
In a Facebook statement on Wednesday, the Marsha P. Johnson Institute reported Reese dying of a drug overdose shortly after Faith leaving him.
Read the statement: 'Faith went on Instagram Live to clarify that Reese actually died of an overdose after she left him. A heavy drug user, Reese threatened to take his life and Faith's. She ran away to safety, and it was then that he committed suicide. Our deepest condolences to Faith and also to Reese's family.'
Suicide victim social media support:
News of Maurice's suicide death led to friends and social media commenting on the tragedy.
"That was my friend and everyone who took part in bulling him need to be in jail,' posted Amethyst Jade Lee in a Facebook post.
Posted the woman in another post, Heaven Gained another Angel, The World lost another Soilder!
Aazios also quoted a friend of Willoughby, who chose to remain anonymous, saying judgment over his relationship played a role in the death.
'He was getting picked on and joked on all the time,' the friend said. 'Where we are from, if you like trans woman, and you black, the streets will talk about you, fight you, even try to kill you.'
'He was dealing with a lot,' the friend continued. 
And then there were these comments that also made this author wonder. See what you think?
Ashlee Marie Preston tweeted, 'When a man is confident & secure enough to openly love a trans woman; this is the bullying and harassment he gets. When trans attracted men kill us; it's out of fear that this will happen to them if they are outed. Reese didn't kill his girlfriend; he killed himself instead. #RIP"
Janet Mock tweeted, 'My heart breaks for Reese, for his girlfriend, and their loved ones. These men screaming at him are beyond fragile, standing on a shaky altar of masculinity, too insecure to do what Reese did: Unapologetically love a woman who everyone says is unworthy of love.'