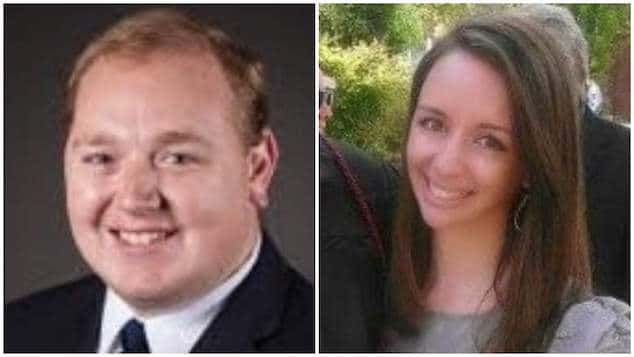 Kenneth Saal a NJ man arrested in the murder of his co-worker, Carolyn Byington who was lured to her

Plainsboro

apartment during her lunch break. Motive remains unknown. 
A New Jersey man has been arrested in the murder of his 26-year-old co-worker, more than two months after she was found brutally murdered in her apartment, Middlesex County prosecutors announced on Thursday.
Kenneth Saal, 30, is accused of having murdered Carolyn Byington when she went home for lunch on June 10.
The suspect according to the release was arrested at his home in Lindenwold in Camden County on Wednesday and charged with first-degree murder and possession of a weapon for an unlawful purpose.
Court papers cited by the nypost revealed Saal allegedly stabbing Byington several times — then fretting to colleagues about being arrested. It was in fact his 'odd' change in behavior at his place of work that led to the man's demise.
Neighbors in Byington's Plainsboro apartment complex on Hunter Glen Drive recalled hearing faint screams and the sound of furniture moving coming from her unit at the time, WABC-TV reported at the time of Byington's death.
Public records revealed Byington lived at the Plainsboro complex since 2016. It appears she had been living alone.
KENNETH C. SAAL 30YR OLD MAN FRM LINDENWOLD NJ>KILLED HIS Co-Worker
CAROLYN BYINGTON 26YEAR OLD WOMAN FRM PLAINSBORO NJ When She Went Home For Her Lunch Break, THEY BOTH WORKED AT ENGINE A MARKETING FIRM IN PLAINSBORO NJ. https://t.co/yC9VgnNDvb

— ERIC WRIGHT™🎶🎥🎧💻 (@therealeric916) August 22, 2019
Suspect exhibited odd behavior at work shortly after co-worker's murder:
Sources cited by NJ.com said Byington's killer was waiting for her at her apartment. Officers said there was no sign of forced entry. Sources told the media outlet that Byington did not typically go home for lunch and it was unclear if she was lured there. She appeared to have been attacked soon after entering her apartment.
Saal and Byington worked together at Engine Group, a marketing firm with a location in Princeton, for the past three years. Saal according to his Linkedin profile works as a staff accountant at the outlet, while Byington was a market research project manager.
Her body was discovered just before 6 p.m. that evening after colleagues called police for a wellness check when she didn't return from lunch.
Employees at Engine told investigators they picked up on Kenneth Saal's 'odd behavior' shortly after Carolyn Byington's murder on June 10.
'Other co-workers advised detectives that Saal's demeanor changed after Byington's death,' according to an affidavit filed Thursday. 'Unprompted, Saal asked one co-worker if he could [be] arrested based on circumstantial evidence alone.'
Cops eventually determined that Byington's time of death 'was believed to be during the same time period as Saal's lunch break.'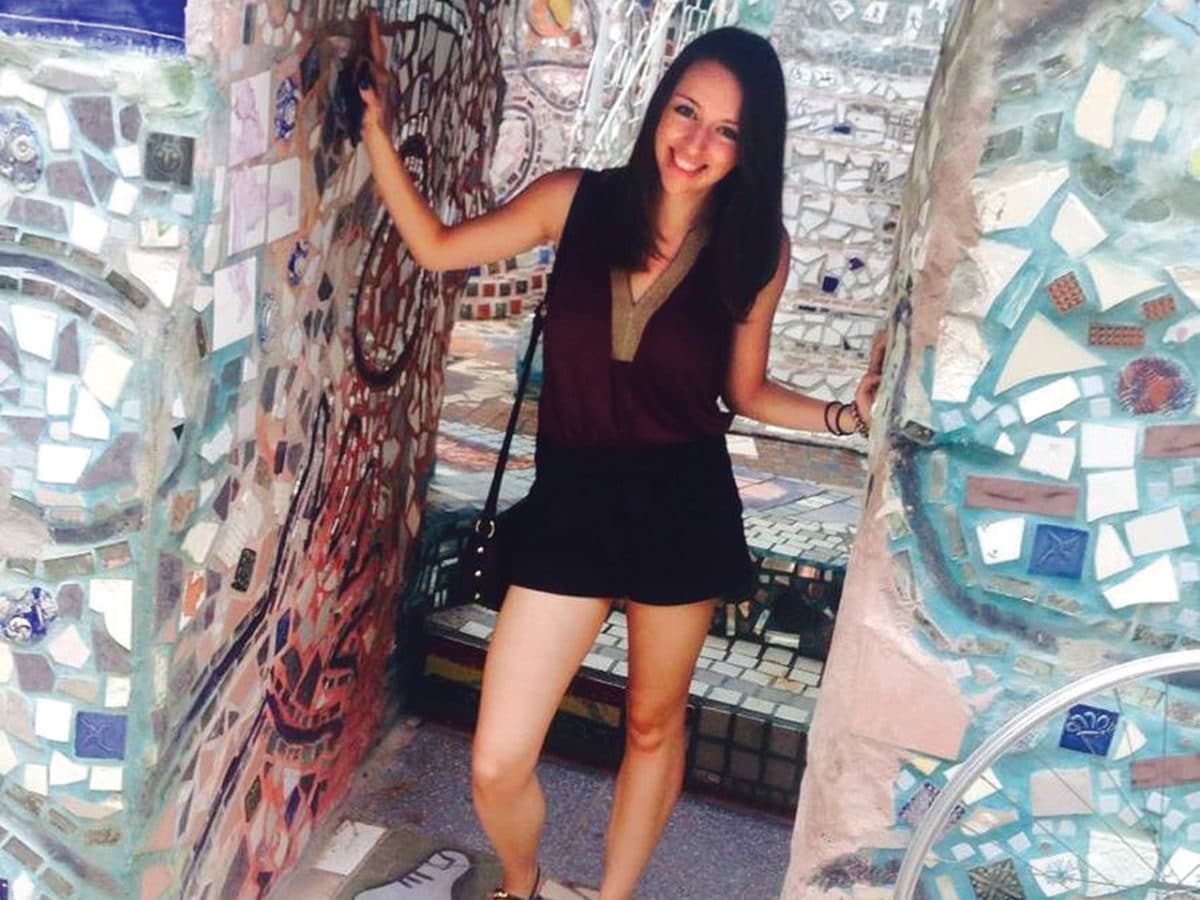 Suspect continued exhibiting inconsistencies leading to police questioning: 
Saal claimed he was getting work done on his car and telling his supervisor that he'd be returning late from lunch that day, the affidavit said. He was unable to provide specifics upon further questioning.
Also raising concerns were cuts on Saal's knuckles and hands in the days 'immediately after the victim's death,' the affidavit stated.
During police questioning, Saal said 'he worked with the victim but had only seen her in passing on the date of her death.'
DNA found under Byington's fingernails connected the married father to the scene. His car was also spotted in Plainsboro on the day of the murder.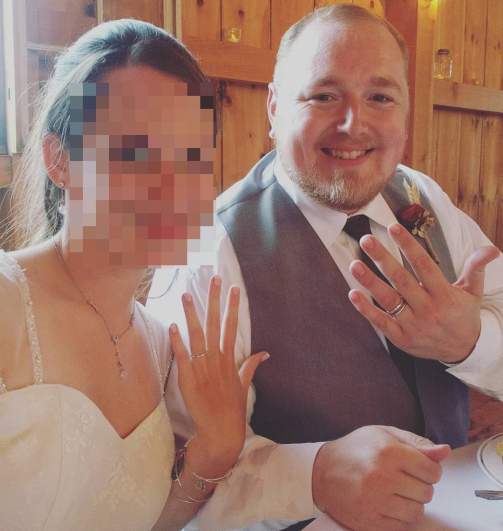 Murder motive remains unknown: 
'The investigation has been a top priority since the crime occurred,' said Middlesex County Prosecutor Andrew Carey following Saal's arrest. 'I hope that the arrest brings at least some sense of peace to the friends and family of Carolyn, as well as the greater community.'
Engine released a statement saying the marketing outlet was cooperating with police.
'Our primary interest is in helping them get justice for Carolyn's tragic death,' the statement said. 'Our thoughts are with her family during this difficult time.'
Of note, Saal's arrest comes after the man marrying his 'high school sweetheart' in October, 2017 – with the couple having their first child, a girl, in September 2018, according to a baby registry.
Saal does not appear to have a prior criminal record aside from a traffic ticket in New Jersey.
Police have yet to say what motivated Saal in murdering his co-worker.
Anyone with information is asked to call Detective Tim McMahon of the Plainsboro Police Department at (609) 799-2333 ext. 1627, or Detective David Abromaitis of the Middlesex County Prosecutor's Office at (732) 745-4436.