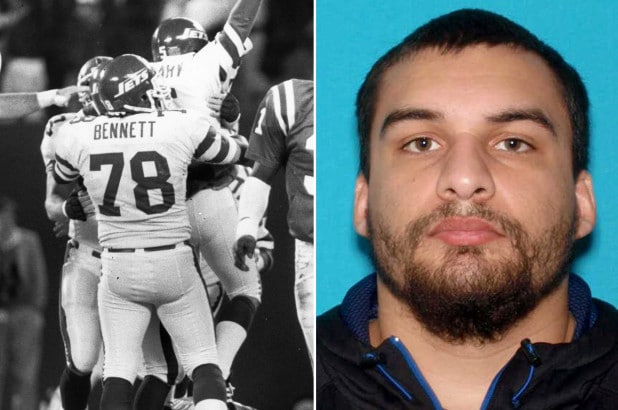 Dylan John Bennett, the a

dopted son of former NFL lineman, Barry Bennett accused of murdered his parents at their Long Prairie home arrested after fleeing to Mexico. Had expressed previous desire to kill parents at mental health facility last year. 
The adopted son of former NFL football player Barry Bennett and his wife has been arrested in Mexico – after allegedly shooting dead his parents at their rural Minnesota home earlier this week before fleeing the US. 
Dylan John Bennett, 22, upon his arrest was charged with the murders of his NFL great-father, Barry Bennett and his wife, Carol, 66, at their Long Prairie home. 
The Todd County Sheriff's Office, released a statement saying Dylan Bennett having been apprehended by Mexican law enforcement in Cancun after Todd County investigators used his cell phone, his mother's stolen credit card and ATM activity to locate him there. 
Using intelligence developed by the Todd County Sheriff's Office, the Minnesota Bureau of Criminal Apprehension [BCA] and the FBI, Mexican law enforcement located the adopted son, 'shortly before noon today at a hotel in Cancun, Mexico, and took him into custody,' the sheriff's office said.  
The son was charged with two counts of second-degree murder- with sheriff's office saying Bennet is scheduled tot be transported back to the US for arraignment 'in the coming days.'
Bennett had reportedly contacted Todd County Sheriff Steve Och on Saturday to indicate he would turn himself in.
However, Mexican authorities arrested him before investigators could communicate the information to them. 
Dylan John Bennett, sought for the murders of his parents on Aug. 21, is in custody after being located at a hotel in Cancun on Saturday. His father was Barry Bennett, who played with the Vikings in 1988. | https://t.co/gXwxStWcAI pic.twitter.com/J7IpebukHw

— WCCO – CBS Minnesota (@WCCO) August 24, 2019
Long Prairie couple shot multiple times:
Notice of the NFL great's murder along with his wife came after a friend going to the couple's home on Wednesday, after calls and texts had failed to be returned the Star Tribune reported.
Investigators believe the Bennetts were killed Monday. A criminal complaint said Carol Bennett, who would've been 64 on Thursday, was shot multiple times in the back and torso. Barry Bennett, 63, was shot multiple times in the torso and head.
The complaint also described Dylan Bennett's car being found at the scene with an empty box for a 9 mm handgun inside, along with ammunition.
Barry Bennett played 11 seasons in the NFL, spending six with the Jets from 1982 to 1987, four with the New Orleans Saints from 1978 through 1981 and and his final year with the Minnesota Vikings in 1988. 
The couple' murders follow their adopted son having expressed thoughts of killing them in December, while lodged at a mental health facility, authorities said. It remained unclear why the adopted son may have sought to kill his parents.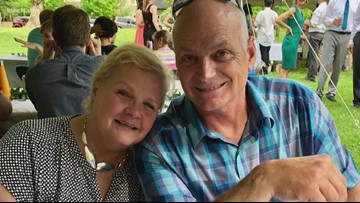 Long Prairie couple: 'They were quality people.' 
Jim Christopherson, a friend of the couple, told the Pioneer Press the couple raised four children and adopted two, including Dylan, who had just graduated from Bemidji State University and had found a job in China.
'They were quality people,' he said about the Bennetts.
Barry Bennett's former team The Vikings tweeted: 'We are saddened by the tragic loss of former Vikings player Barry Bennett and his wife, Carol. Our thoughts are with their friends and family during this difficult time.'
The Star Tribune reported Bennett had retired from teaching physical education in Long Prairie, a town of about 3,500 people about two hours northwest of Minneapolis. 
Superintendent Jon Kringen said Bennett rarely talked about his NFL career unless someone asked.
Authorities have yet to have revealed a motive in the killings.