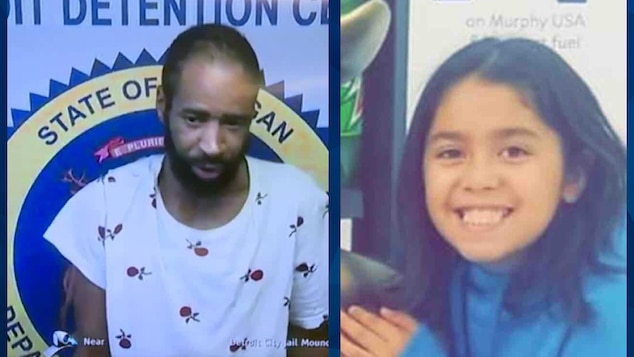 Detroit dog owner, Pierre Cleveland charged with second degree murder of 9 year old girl, Emma Valentina Hernandez – who was mauled by his three pit bull dogs as she rode her bike. 
A Detroit dog owner was on Thursday charged with murder following the fatal mauling of a 9 year old girl- Emma Valentina Hernandez – riding her bike outside the man's home where he had left his three pit bulls free to roam.
Pierre Cleveland, 33, was arranged on charges of second-degree murder, involuntary manslaughter and having a dangerous animal causing death, Wayne County prosecutors said. His lawyer entered not guilty pleas on his behalf. 
The mauling occurred despite Cleveland being previously cited for his 'dangerous dogs.'
One of Cleveland's dogs was shot by a bystander while a medical crew tried to save Emma in an alley on Detroit's west side on Monday afternoon. 
The other dogs were captured. Neighbors threw bricks at the dogs to try to stop the attack, police said.
Emma suffered severe injuries to her throat and body. Her 13-year-old brother was with her at the time. She died later at a hospital.
Detroit dog owner knew animals were dangerous, loose and unsecured: 
The children's father, Armando Hernandez, said earlier this week the dogs lived at a house behind his, and he had an argument a week prior with Cleveland about them. 
Hernandez said the dogs weren't properly restrained and the fence was too flimsy.
Prosecutors allege Cleveland left the dogs 'that he knew were dangerous, loose and unsecured' in his backyard and went to a nearby store, ClickonDetroit reported.
Investigators say the fence was damaged and unsecured, and a side door on a garage was open, leading to the alley where Emma was attacked.

'Those dogs escaped multiple times even a week prior to this incident,' said Assistant Wayne County Prosecutor Barbara Lanning. 'He knew that backyard was not secure.'
'It is horrible to imagine what Emma went through as she was being mauled to death by vicious dogs allegedly owned by the defendant,' Prosecutor Kym Worthy said in a statement. 'It is high time that the City of Detroit shines a light on the owners of these dangerous animals that sometimes roam and wreak serious havoc — none worse than what happened here.'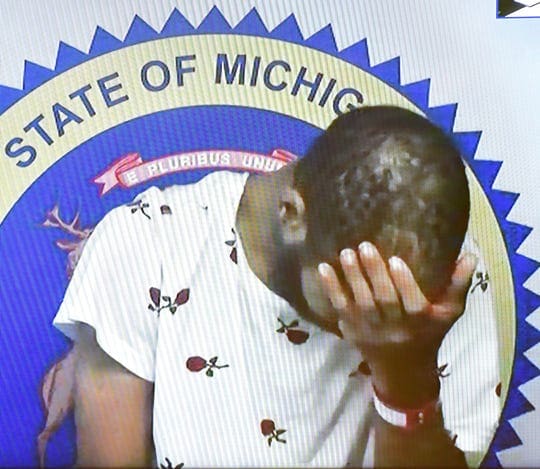 March 2018 complaint involving animal control officers: 
Animal control officers received a complaint in March 2018 about two of the dogs involved Monday's attack, Detroit News reported. Officers responded to a call about the dogs not being within their fence but nobody answered the door.
Officials say the surviving dogs were expected to be euthanized on Friday or Saturday. 
A prosecutor told the court that after learning of his young neighbor's mauling, Cleveland texted a friend to come over and remove marijuana plants from his property.
Magistrate Millicent Sherman set Cleveland's bond at $2million cash due to the seriousness of the charges against him.
Cleveland is due back in court for a probable cause hearing on August 30, followed by a preliminary hearing scheduled for September 6.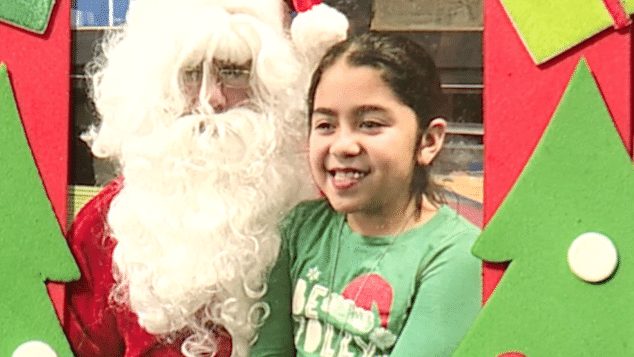 A death that could have been preventable: 
Emma's aunt and godmother, Claudia Stapleton, said her niece's death could have been prevented had the owner taken precautions, the woman told via WDIV.
Detroit police Chief James Craig on Tuesday afternoon called the case 'tragic' and 'distressing.'
'The owner of these dogs should be held accountable,' he said. 'Certainly the owner has a responsibility when they have violent animals that those animals are to be secured at all times. If you can't secure the animal, you shouldn't have the animal. Period.'  
A GoFundme page funding funeral costs had by Thursday night 8pm, EST, raised just on $60K of a $25,000 goal.