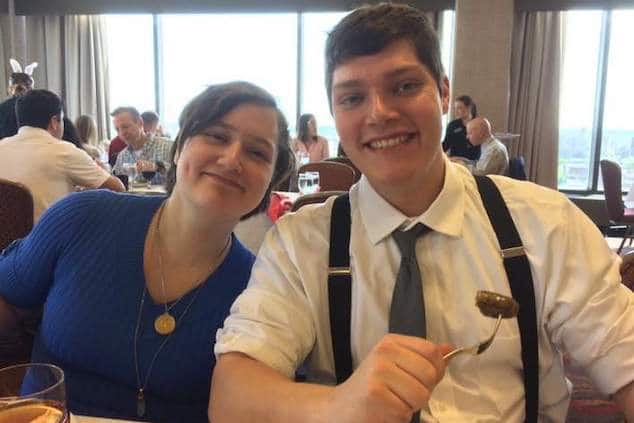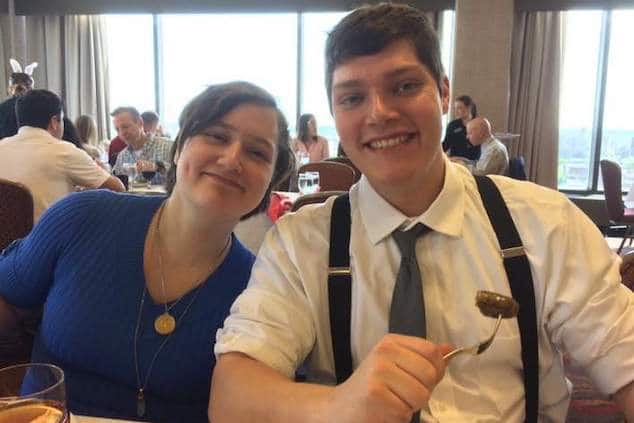 Connor Betts identified as the Dayton, Ohio bar shooting suspect at the

Ned Peppers Bar in the Oregon district. Gunman also killed his sister, Megan & her boyfriend prior to rampage.

 
The gunman who fatally shot 9 people outside of a Dayton, Ohio bar early Sunday morning has been identified as 24 year old man, Connor Betts.
Authorities told of the gunman clad in body armor being shot dead by cops a minute into his rampage as he started firing off outside the Ned Peppers Bar in the Oregon nightlife-downtown district. 
During a press conference, officials said had Betts managed to make his way inside the venue the death toll would have been markedly higher. 
'We will never know how many lives were saved,' Gov. Mike DeWine said at a Sunday afternoon press conference. 'The police department and the mayor gave me, my wife and I, the tour. The assailant was obviously very very close to being able to kill dozens and dozens more people.'
By Sunday mid morning- investigators were searching Betts' home in Bellbrook, Ohio — about 15 miles southeast of Dayton- CBS News reported. A cache of evidence was recovered at the residence where the gunman lived with his sister. 
Reports told of Megan Betts and her boyfriend being found deceased in a vehicle near Ned Peppers Bar after being shot to death. It is thought the gunman began his shooting rampage soon after.
Along with the nine people killed – another 26 were injured when Betts opened fire with a .223 high-capacity rifle just on 1 a.m. Sunday. Responding police were able to swiftly take down the suspected gunman as they were stationed in the nearby Oregon district. 
Officials did not immediately identify a motive behind the attack, which came just about 13 hours after a rifle-toting gunman in El Paso, Texas shot his way through a packed Walmart, killing 20 people and injuring 26.
### Dayton shooter made a hit list on High School bathroom wall.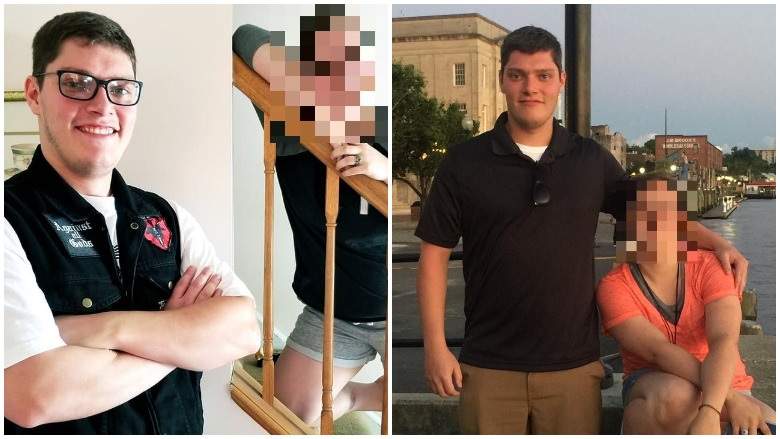 At a loss for words and full of emotions, this isn't a city I grew up in. But it's one I enjoy and love and I know everyone else does. Prayers for everyone hurt , and bless everyone who was able to walk away. I'm thankful for you. @_jaaimeee_ #PrayForDayton #DaytonOH pic.twitter.com/UgYmjyFgDI

— Izack.j (@izackj1469) August 4, 2019
Dayton shooting suspect also gunned down sister and boyfriend during rampage:
A regard of Betts Linkedn profile (since removed) revealed Betts being a psychology student at Sinclair Community College and a crew member at Chipotle Mexican Grill. The profile including Betts describing himself as offering 'extensive customer service experience' and being 'good under pressure, fast learner and  eager to overachieve.'
According to Daily Beast, Betts' sister, Megan, 21, and an unidentified male 'were found shot' near the mass shooting scene in a vehicle close to Oregon district bar where the shooting took place. NBC News reported that the deceased male as being Megan's boyfriend. It is thought the couple were gunned down immediately prior to the shooting rampage at the Ned Peppers Bar.
Before the shooting, Connor Betts drove with his sister and her boyfriend to the area, according to authorities. It remains unclear what took place inside the car before Connor Betts opened fire.
Megan Betts Facebook profile described her as being a 'tour Guide at Missoula Smokejumper Visitor Center' who 'Studies at Wright State University Department of Biological Sciences.' 
A report via the Star Tribune told of neighbors and classmates of Betts being surprised that he was at the center of a mass shooting that killed nine people and injured dozens.
A neighbor told the media outlet that he often saw the 24-year-old doing everyday activities like walking the dog or mowing the lawn.
Brad Howard, a longtime classmate of Betts, said he was shocked, saying, 'the Connor Betts that I knew was a nice kid.'
The Dayton Daily News reported Betts appearing not to have a prior criminal record except for minor traffic violations. A regard of the suspect's social media profiles didn't  link him to any extremist ideology. No known motive for the attack is yet known.
In addition to Megan Betts, the 9 fatalities were revealed to be Lois Ogelsby, Siad Salah, Logan Turner, Nicholas Cummer, Thomas McNichols, Beatrice Warren Curtis, Monica Brickhouse, and Derrick Fudge.
Authorities said Betts 22 year old sister, Megan, was the youngest of the deceased victims. The others were adults ranging in age from 25 to 57.