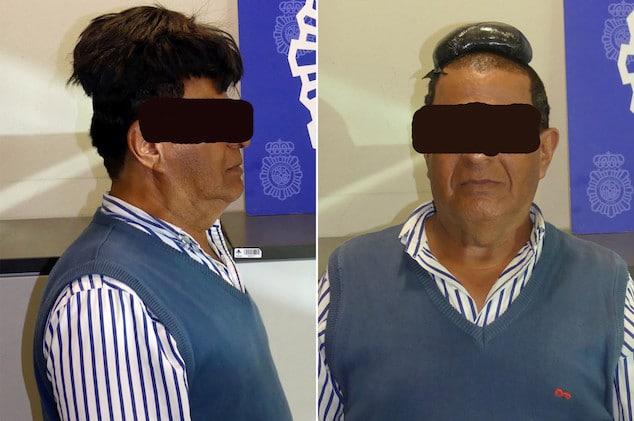 Operation Toupee: Colombian man arrested trying to smuggle half-kilo (1.1 pounds) of cocaine under his oversized wig, at Barcelona airport. 
Going viral is the misadventure of one would be drug mule who was caught trying to smuggle a packet containing 503 grams of cocaine – under his toupee wig. A feat that may have worked had the man's wig looked at least halfway credible (hint- it didn't). 
Spanish media reported a Colombian man making his way off a flight from Bogota, South America appearing somewhat conspicuous while sporting a disproportionate headpiece relative to the size of his head. Also setting off airport security at Barcelona's International airport was the man seemingly appearing 'very agitated' as he made his way through customs.
Reports foxness: Spain is one of the main European ports of entry for Colombian cocaine with passengers acting as mules frequently getting caught by authorities trying to smuggle small quantities of the drug.
Of note, authorities said the drug bust- since coined, 'Operation Toupee', was valued at $33, 650. 
It was upon approaching the man, security were able to confirm their suspicion's of him being a drug mule- where he was promptly arrested – after authorities finding a perfectly sealed drug packet glued to the base of his head under an unbalanced wig. 
The un-named man who was busted in the end of June has since become the token mugshot of what can and so often does go wrong under the banner: 'Arrest me, I am trying to smuggle $34K worth of coke under this badly disguised wig. Promise if you let me go- to next time to do a better job….' 
Spain is the European Union's sixth-biggest consumer of cocaine. The UK tops the list, followed by the Netherlands, Denmark, France and Ireland, according to the UK's Guardian.