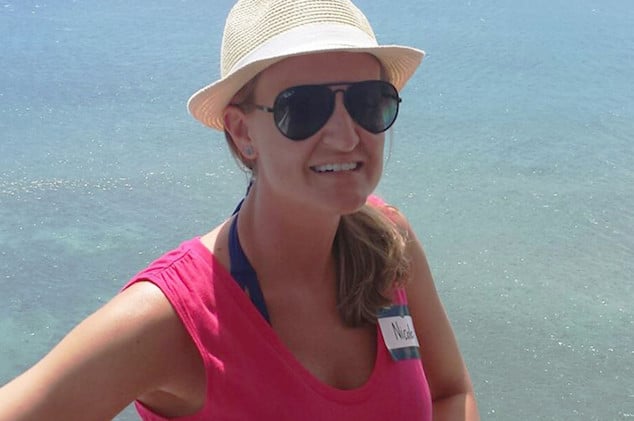 Kentucky widow, Jamie Nicole Redmon Baker falls to her death on Hawaii island of Maui during hiking trek along Chutes and Ladders path. Tragedy follows sudden death of husband two years ago.
A Kentucky widow on a healing trip to Hawaii following the death of her husband has plunged to her death last Thursday.
Jamie 'Nicole' Redmon Baker, 37, of Louisville fell from a cliff, July 25, while visiting the popular hiking destination known as 'Chutes and Ladders' on the island of Maui, reported Hawaii News Now.
The mom, who had been climbing up along the shoreline, plunged about 45 feet to her death around 11:30 a.m. Previous reports told of the fall being 75ft. 
She was airlifted to an area along a nearby highway where emergency crews attempted CPR, but she was pronounced dead at the scene, officials said.
Baker a physical therapist leaves behind a 3-year-old daughter, whom she often traveled with to Hawaii after her husband 'unexpectedly' died in 2017, according to the Lexington Herald-Ledger.
'This was a healing vacation for her and her small child. RIP Nicole,' her friend Jessica Lynn posted on Facebook. 
It wasn't clear what led to the husband's death.
Chutes and Ladders known to be a very dangerous climb:
Chutes and Ladders offers an 'off-the-grid adventure on the Western coast of Maui recommended for expert free-climbers,' according to the website The Outbound Collective.
Barefoot climbers, who take on the steep cliff, anchored by a rope at the top and overlooking an ocean pool below, are warned slippery and unstable rocks, as well as unpredictable weather, can make an ascent perilous.
Outbound collective points out, 'While Chutes and Ladders was in our comfort zone, don't hesitate to find another adventure if it is not within yours.'